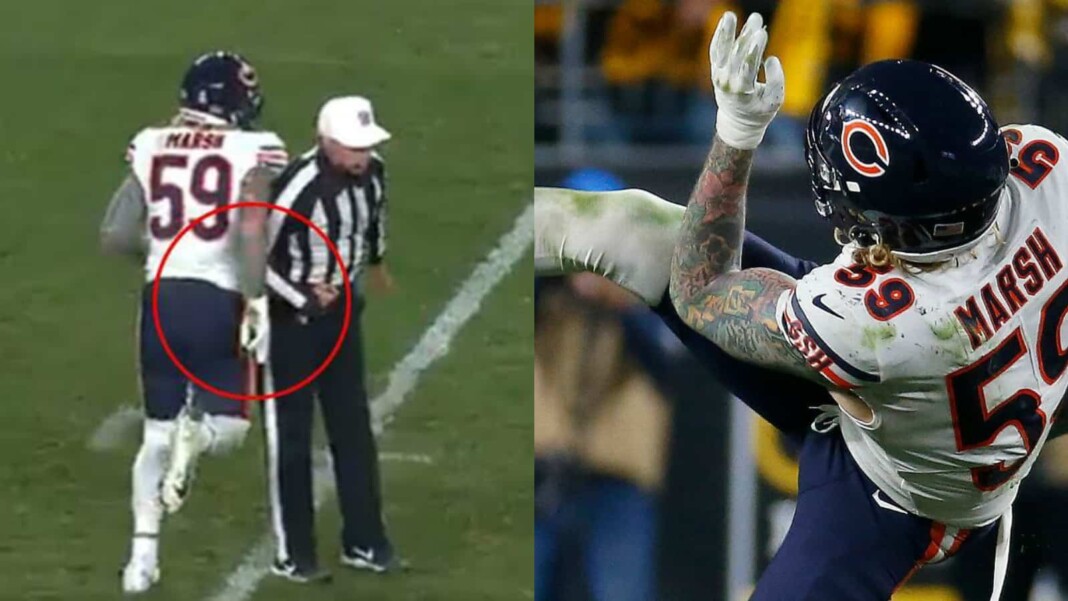 Despite Justin Field's late rally, the Bears were denied a shard of glory as a controversial taunting penalty from official Tony Corrente ripped them off a potential victory. The two teams came in close contention as a magical display from Fields in the final quarter saw the Bears almost equalling the figures of the Bears, only to be denied by the referee that also starred a disputable hip-check.
Shannon Sharpe, former NFL player and currently, ESPN analyst, passed a scathing verdict against the referee as he believed it was completely intentional from him and there was absolutely no taunting whatsoever from Chicago Bears linebacker, Cassius Marsh. He posted on Twitter, quoting, "NFL needs to suspend that Ref. He intentionally stuck his butt out, so Bears player could run into him and then threw a flag."
This is what Cassius Marsh had to say about the debatable call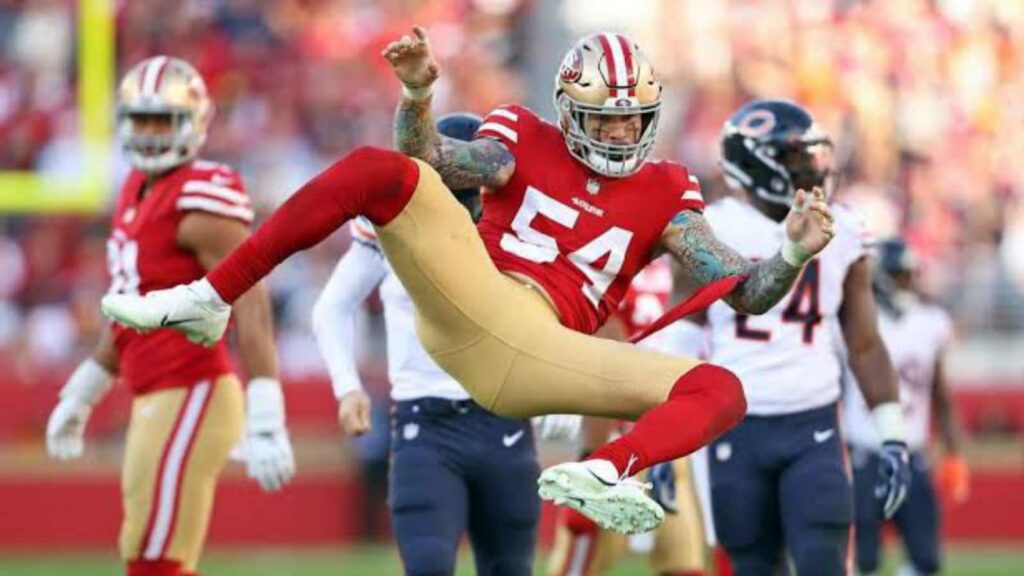 Cassius Marsh wasn't amused at what unfolded ahead of him. The entire incident happened after Marsh sacked Steelers quarterback Ben Roethlisberger for a 7-yard loss on the third and eighth. He then pulled off his customary celebration of the spinning jump kick, something that he has been doing for a while now and this has become quite a trend.
Marsh quoted, "On my way to the sideline, I got hip-checked by the ref. It's pretty clear. If I was to do that to a ref or even touch a ref, we get kicked out of the game and possibly suspended and fined. I just think that that was incredibly inappropriate." He continued, "I think that one was just bad timing. It's pretty clear to everybody who saw it that I wasn't taunting. I've been doing the celebration my whole career. It's just sad to see stuff like that happen in a close game like that."
Tony Corrente opened up about this incident as well in his defense. He was heard quoting, "First of all, keep in mind that taunting is a point of emphasis this year. And with that said, I saw the player, after he made a big play, run toward the bench area of the Pittsburgh Steelers and posture in such a way that I felt he was taunting them. I didn't judge [the contact] as anything that I dealt with. That had nothing to do with it. It was the taunting aspect."
Twitter was absolutely displeased and echoed the sentiments of Shannon Sharpe as they wanted the referee to be removed from the helm of affairs. Much to the woes of the Bears, they were penalized 12 times for 115 yards in the close drubbing.
Also read: Twitter Chimes In With Their Anger As Harvey J Kaye Slams…