As we have said earlier, sports and politics don't often mix well. However, when they do collide, fans are left with some memorable moments. Especially when Donald Trump is involved, something 'controversial' or at least interesting is going to happen for sure.
Some might think of it as a compliment, while some may beg to differ. We leave that to viewers' discretion. This time around, the former President of the United States of America was spotted at a World Series game when something happened which caught everybody's attention.
Video of Donald Trump accidentally hitting a young kid in the head with a baseball is breaking the internet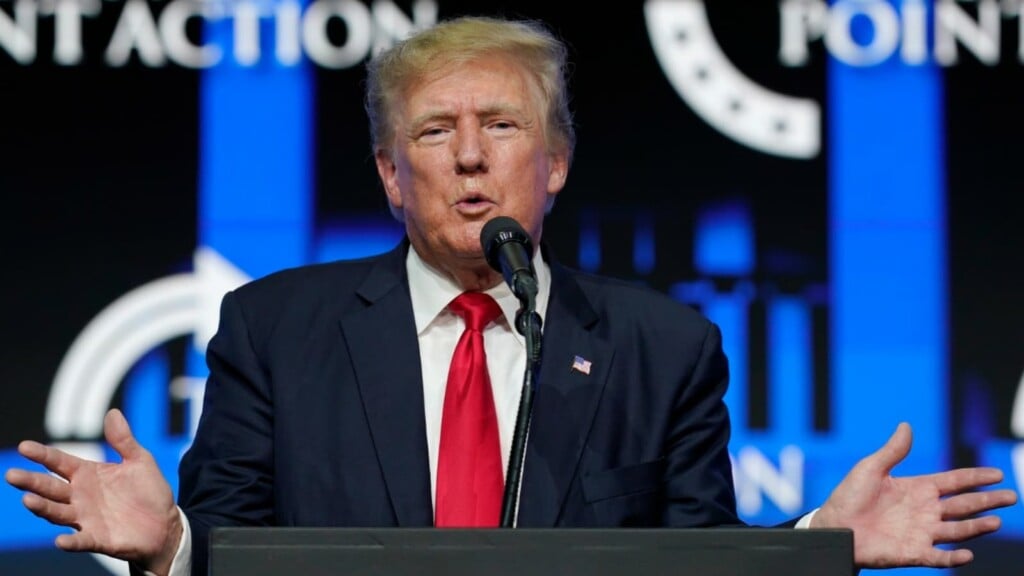 Trump was in attendance during the fourth game of the World Series which was played last month. In the encounter, the Atlanta Braves were up against the Houston Astros and fans were enjoying all the action. At one instance during the game, a young kid asked the former president to sign his baseball.
Donald Trump happily obliged the young kid's request, but what happened next is what made the clip become an internet sensation. The 45th president went to aim for the kid's hand to return the baseball and that's when it went a little bit away from him.
The ball rolled off the tip of the youngster's fingers and bopped his younger sibling in the head. The video took a little time to go viral which isn't often the case when Trump is in question, however, as soon as netizens spotted the video, they came up with hilarious reactions.
Also read: Twitter Seethes Over Aaron Rodgers' Explanation On His 'Unvaccinated' Status