If there is someone in the mortal world who knows how to stay in the limelight better than anyone else, it is Aaron Rodgers. The star quarterback has been through a lot of highs and lows in the recent past. He was brutally trolled and reprimanded for his vaccine lie a little while ago.
Right from the Late Night Show hosts to NFL experts, everyone criticized Rodgers, and rightly so. After recovering from Covid, Rodgers has done pretty well for his side. Against the Bears on Sunday, he completed 29 of 37 passes for 341 yards, with four touchdowns and no interceptions.
"He looks more like Aaron Rodgers than Aaron Rodgers": Twitter reacts after Aaron Rodgers' doppelganger makes an appearance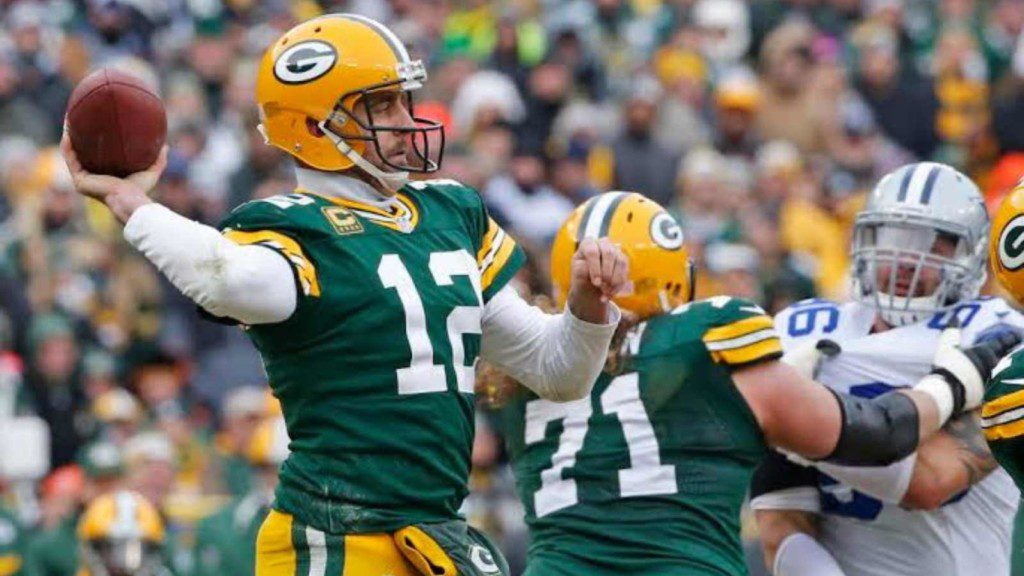 Rodgers' performance allowed the Packers to register an important win. Although the Bears started off well and were able to put the Packers under pressure in the first half, the second half completely belonged to the Packers who ended up winning the contest by 45-30.
Apart from his fantastic gameplay, Rodgers gained attention for one more reason. In the stands, an Aaron Rodgers lookalike was spotted and as soon as the two were shown simultaneously, fans went wild. Needless to say, Twitter was flooded with hilarious reactions.
Aaron Rodgers is one of those sports stars who just can't be ignored. He is loved and hated passionately by many. The man has been simply superb on the field while his actions off the field have been a little questionable. Nevertheless, he is up and running and the Packers will expect him to keep thrashing his opponents in the upcoming games.
Also read: 'SHOCKING': Family Of Former NFL Player Glenn Foster Jr. Who Died In Police Custody Said Their Son Was Denied Medical Treatment