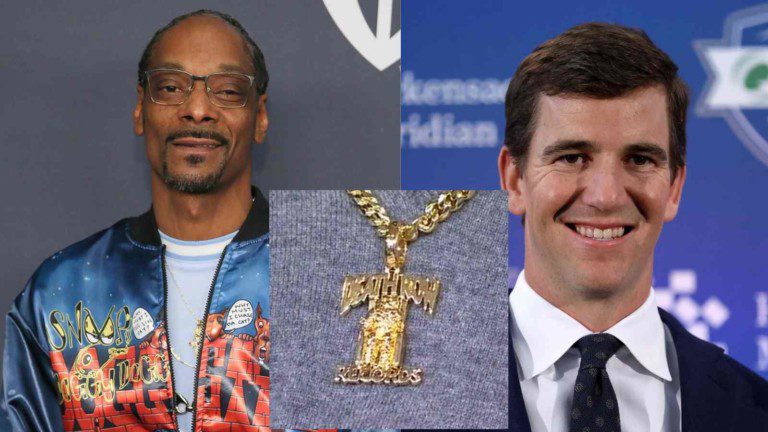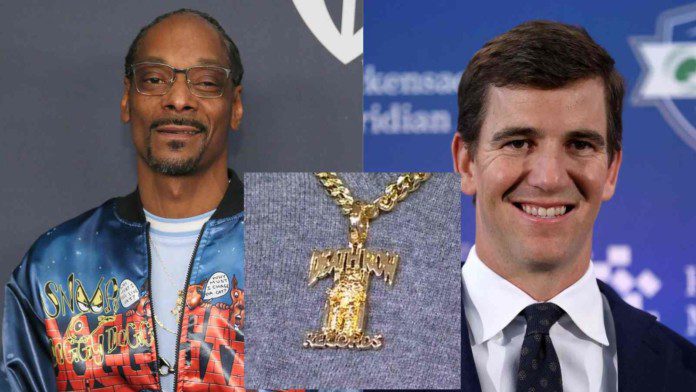 Snoop Dogg surely knows how to keep promises, and delivered on one such promise to former New York Giants quarterback Eli Manning. The legendary rapper and Manning share a great bond between themselves which has come to the fore on more than one occasion in the past.
Snoop Dogg recently appeared on the Manningcast, with Eli and Peyton and promised to gift a "Death Row Records" necklace on the birthday of Eli Manning, which was due on the 3rd January. He delivered on the promise, as Manning revealed the gift on his official social media accounts also thanking him for the gesture.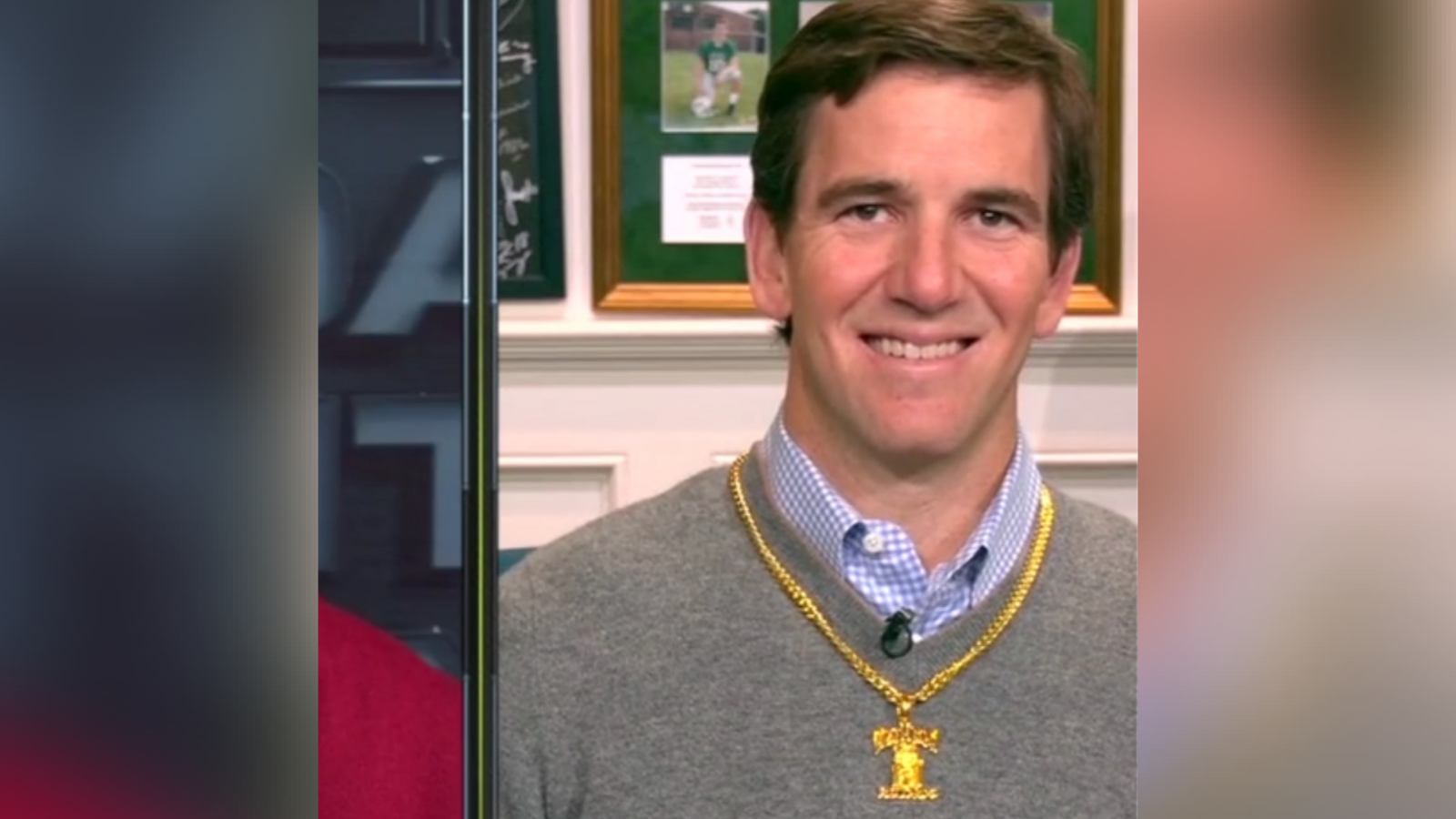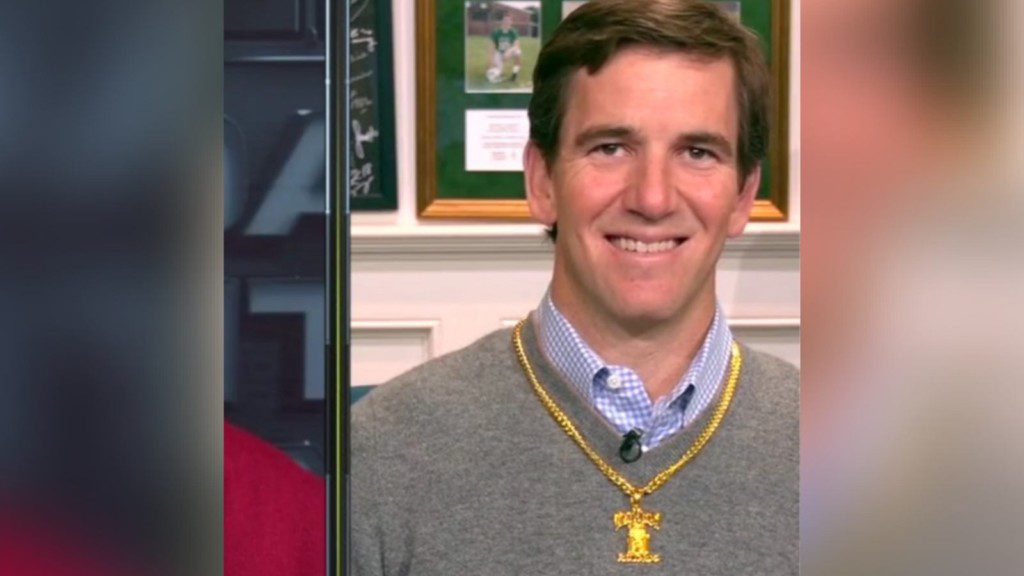 "Oh yeah, there she is. That's what we're talking about," Manning said. "Snoop, thank you, pal. Now I finally fit in with all of my neighbours. So I'm definitely going to be wearing it in the playoff game on Monday night."
Eli Manning too did not fail to hold his side of the promise as he flaunted his necklace brilliantly on his show while watching the wild card playoff match between the Los Angeles Rams and the Arizona Cardinals. He wore the gold chain on his grey sweater, as viewers immediately spotted it out.
Eli and Peyton had great company while discussing the match in the form of Larry Fitzgerald, The Rock and Russell Wilson. An out of the box gold necklace can only be considered right to commemorate such an eventful occasion.
Twitter Reacts to Eli Manning wearing the "Death Row Chain"
Also Read: "Better QB than Baker"- Twitter goes bonkers after a sensational 40-yard TD pass by Odell Beckham Jr against Cardinals