The NFL never ceases to amaze. While most of the time we use this line for any outstanding gameplay, this time around we are using it to throw some light on some astonishing decisions taken by some of the biggest names in the league. When it comes to getting vaccinated for Covid-19, the debate on whether to make it mandatory for everyone to take it or let it remain a personal choice seems to be never-ending.
However, when the decision has been made by the concerned authorities that players need to get jabbed, there should be no question. However, several stars have looked to find loopholes in the system to misguide everyone which is not only wrong in so many ways but extremely dangerous as well.
"Unacceptable": Twitteratis reprimand Antonio Brown for his vaccine lie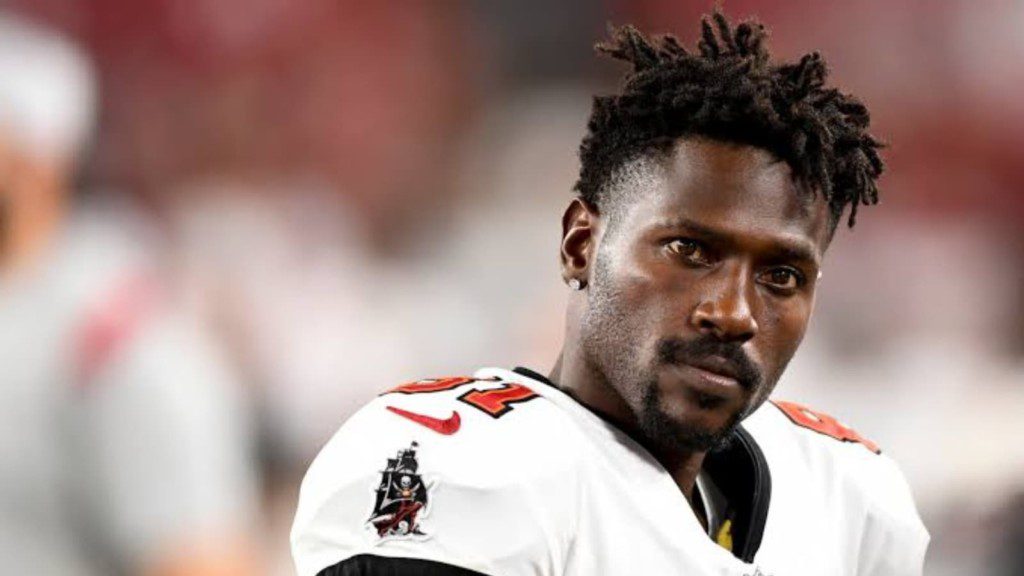 Earlier, Aaron Rodgers made the headlines when he kept everyone in the dark regarding his vaccination status. He was brutally trolled and reprimanded by fans and experts for being careless and ignorant. Now, three more players, including Antonio Brown have been punished by the NFL for faking vaccination status.
On Thursday, the NFL decided to suspend Tampa Bay Buccaneers' star receiver Antonio Brown, defensive back Mike Edwards, and free-agent receiver John Franklin III without pay for three games for 'misrepresenting' their Covid-19 vaccination status.
"The health and safety of players and personnel is our top priority," the league and the players' union said in a statement. "The N.F.L.-N.F.L.P.A. jointly reinforce their commitment and further emphasize the importance of strict adherence to the protocols to protect the well-being of everyone associated with the N.F.L," it further read. As soon as the news came out, Twitter was flooded with reactions.
Also Read: 'Mac Jones is a young carbon copy of Tom Brady', former QB applauds the rookie