This just in! Deshaun Watson has been suspended for the first six games of the 2022 season. Retired judge Sue Robinson announced her decision less than an hour ago holding Watson in contempt for breaching the NFL's personal conduct policy.
The Browns quarterback was accused of sexual misconduct by more than 20 female massage therapists. Finally, after more than a year worth of interrogations, witness statements, settlements, and all other proceedings, the Watson saga has come to an end.
Also Read: "Imagine if he f*cks up in the game"- Twitter reacts to Patrick Mahomes practicing a WILD behind-the-back pass
Deshaun Watson suspended for the first 6 games of the 2022 season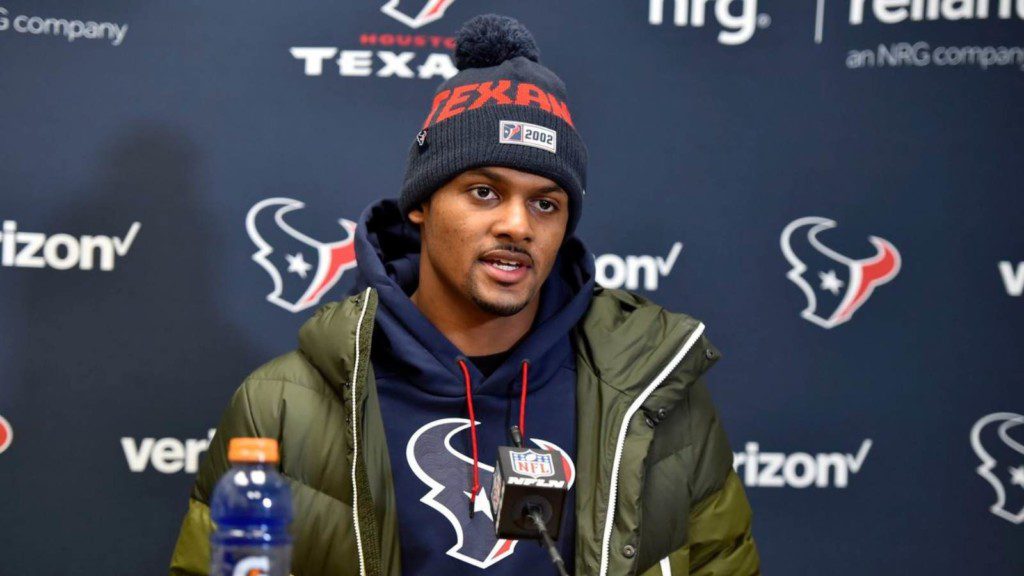 This all started back in March 2021 when 25 women came forward and accused Deshaun Watson of sexual misconduct during his massage therapy sessions. One woman dropped the lawsuit due to privacy concerns and the rest 20 cases were settled by Watson in June 2022. Of the four active cases, three more have been settled as reported by attorney Tony Buzbee.
Judge Robinson ruled her decision saying Watson's "pattern of behavior was egregious," but notes that behavior was "nonviolent sexual conduct." Both the NFL and the NFLPA have three days to appeal Robinson's decision which would be heard by league commissioner Roger Goddell. However, the NFLPA announced on Sunday that they have no intention of challengeing the judge's ruling and urged the NFL to abide by the same. One important thing to note about the 26-year-old quarterback's suspension is that he was not fined by the league for his actions.
Twitter can't believe Deshaun Watson's punishment for sexually harassing more than 20 women
Do follow us on: Google News | Facebook | Instagram | Twitter
Also Read: "He wants FOLKS to die," Twitter Reacts to suggestions of having an 82-game season in the NFL
Also Read: "BREAKING": Judge Sue Robinson's verdict on Deshaun Watson is out & the Browns have every reason to celebrate