The Los Angeles Rams are set to face the Minnesota Vikings on Sunday and it promises to be an exciting encounter. The Rams are on a streak after winning all of their previous three encounters. They have overtaken the Cardinals to be the No.1 team in the NFC West.
On the other hand, the Vikings have only won three of their last five matches and would be desperate to get a win under the belt. The 7-7 Vikings are currently No.2 in the NFC North points table. One thing is for sure, no matter who wins the game, an Odell fan's day has already gotten better.
"Priceless Smile": OBJ sends a young fan over the moon with an incredible gesture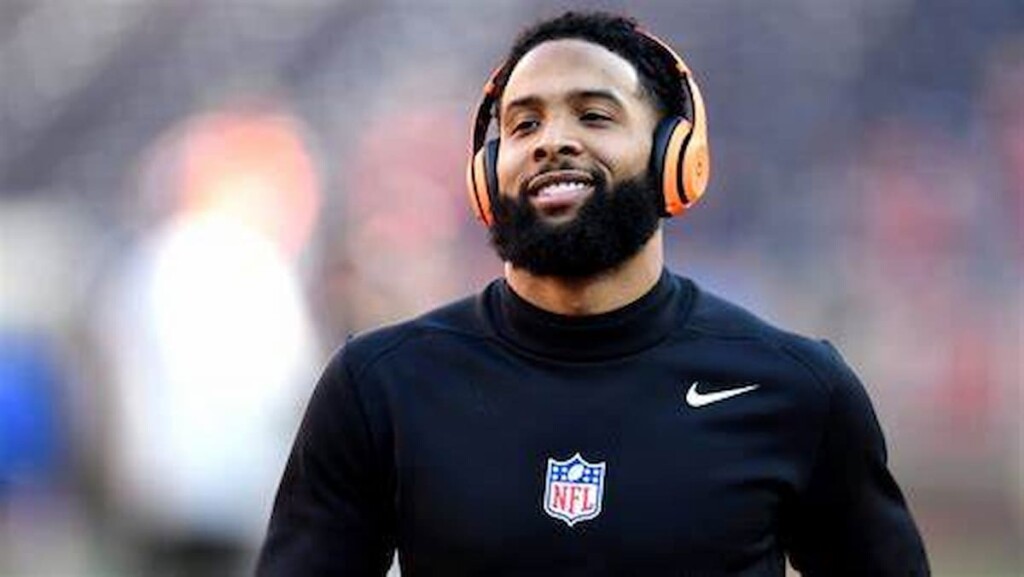 An adorable incident involving a very lucky fan happened before the Vikings vs Rams game. The players came out on the field to practice and stretch on the filed prior to the game. That's when Rams' receiver OBJ noticed a fan wearing his Giants jersey.
The young fan had a poster in his hand which read – "All I want for Christmas is to meet Odell." This fan certainly managed to win Odell's heart. OBJ went up to the young fan and threw his gloves at him. The fan was left speechless. He was in complete shock as to what had just happened.
OBJ was released by the Browns earlier this year. The Los Angeles Rams saw this as an opportunity and signed a one-year deal with Odell and the rest, as they say, is history. It will be interesting to see how he performs against the Vikings.
Also Read: "I Was Down, I Had To Self Revive": Twitter reacts as Odell Beckham Jr posts an inspiration video on his comeback for LA Rams