The Tennesse Titans came back from 0-10 down after the first two quarters of their encounter against the San Francisco 49ers, to register a memorable victory on the night. The Titans eventually won the match by a slim margin of 20-17, winning the remaining quarters courtesy of a brilliant performance from their premium Wide Receiver, AJ Brown.
Brown, who returned to action after a three-match break dominated the 49ers defence in the second half, as he caught a career-best 11 passes for 145 yards. He also scored a touchdown in the fourth quarter of the match, scoring an all-important six points for his side.
AJ Brown was extremely important for the 49ers after being activated as an injured reserve, as he caught a spectacular 42-yard reception on 3rd-and-23 and then capped it off with an 18-yard reception in the fourth period.
"A.J.'s fantastic," Titans head coach Mike Vrabel stated simply. "We expect those things from A.J."
Aj Brown's performance also grabbed plaudits from his teammates, who were full of his praises after the victory.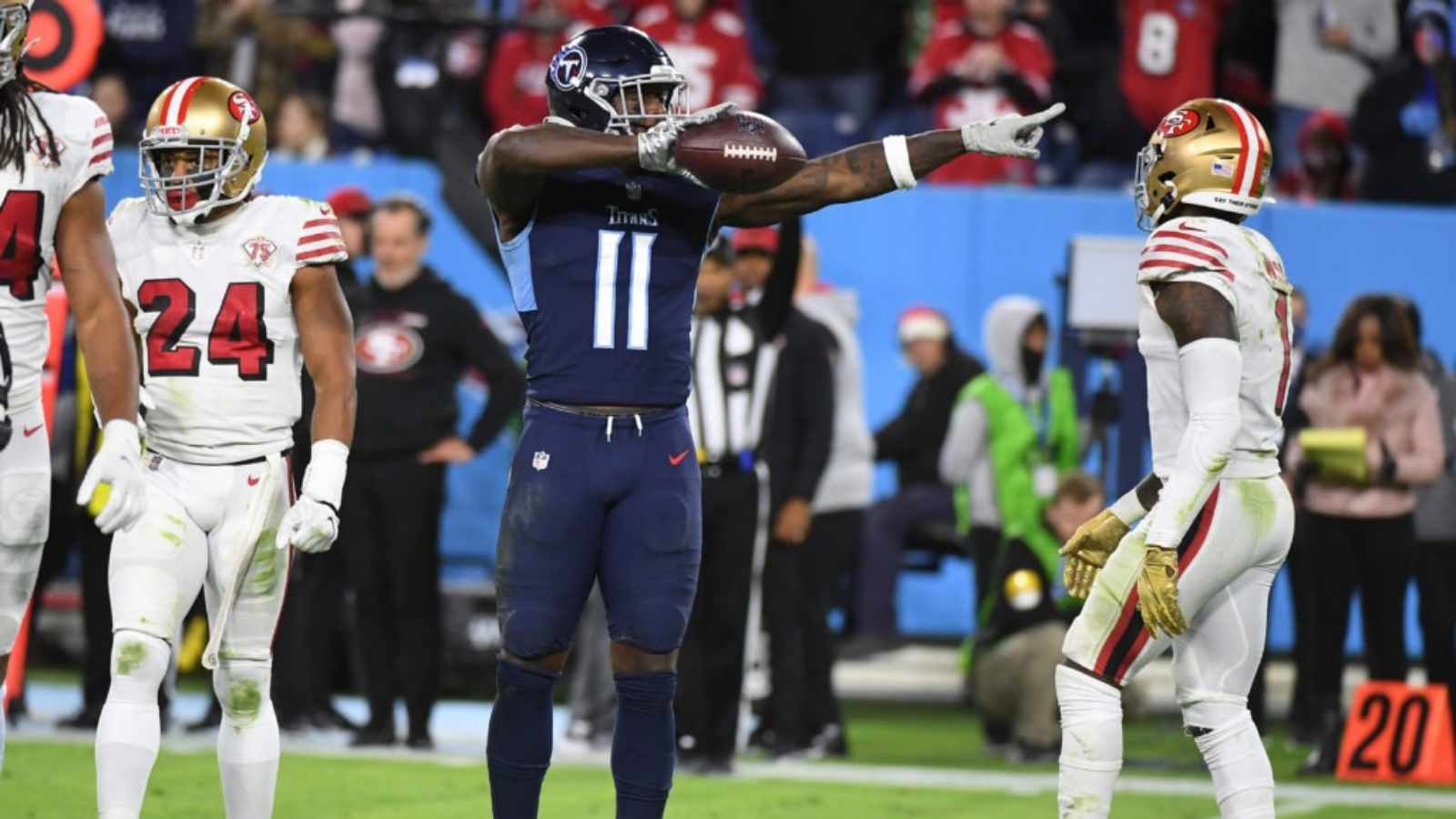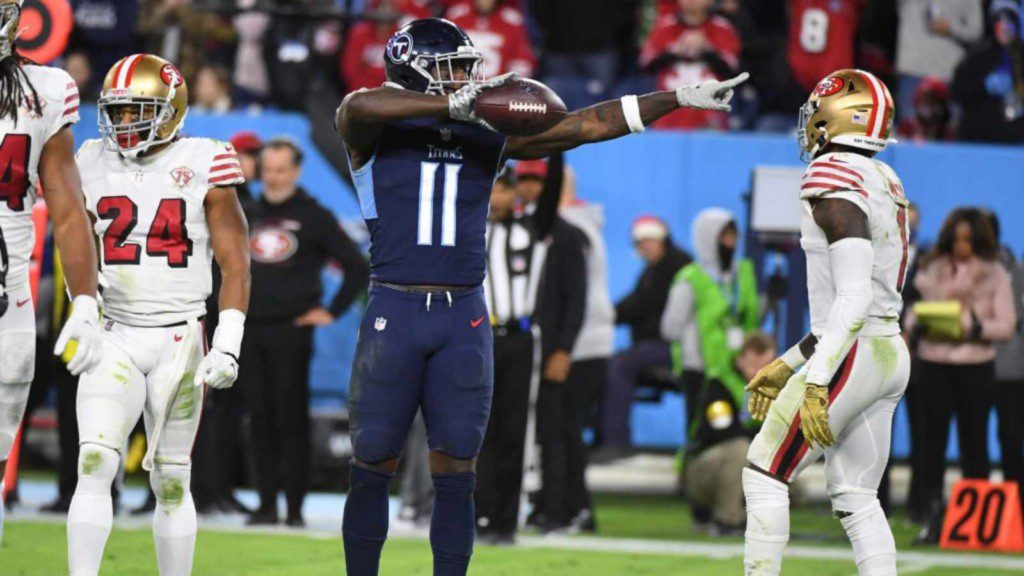 "It's huge," Tennessee quarterback Ryan Tannehill said of what Brown's return did for his confidence.
"A.J. is a heckuva player. I have so much fun throwing the ball to him. He finds a way to get open, he's big, he's physical. He's great with the ball in his hands and he makes plays on the ball. He's everything you look for in a wide receiver and I have a ton of confidence throwing him the football. No doubt it was great to have him back", finished off Tannehill on Brown's performance on the night.
Twitter Reacts to AJ Brown's extraordinary comeback against the 49ers
Also Read: "He should be in the MVP conversation": Marcus Spears hails Cooper Kupp as the best wide receiver in NFL