Cameron Jerrell Newton is an absolute superstar in the world of the NFL. The man has got a style of his own and is also the NFL career leader in quarterback rushing touchdowns at 70. In his inaugural season, he caught everyone's attention by setting the rookie records for passing and rushing yards by a quarterback.
Popularly known as the "Superman," Newton was plagued by injuries after his MVP performance. Moreover, the performance of the Panthers also declined a great deal as they made the playoffs only on one occasion in their next four seasons. After missing the majority of the 2019 season, 'Superman' was released by Carolina and he ended up playing the 2020 season with the New England Patriots. However, the star player is now back to where he belongs.
'The Superman is flying again': Twitter reacts as Cam Newton announces his return in some style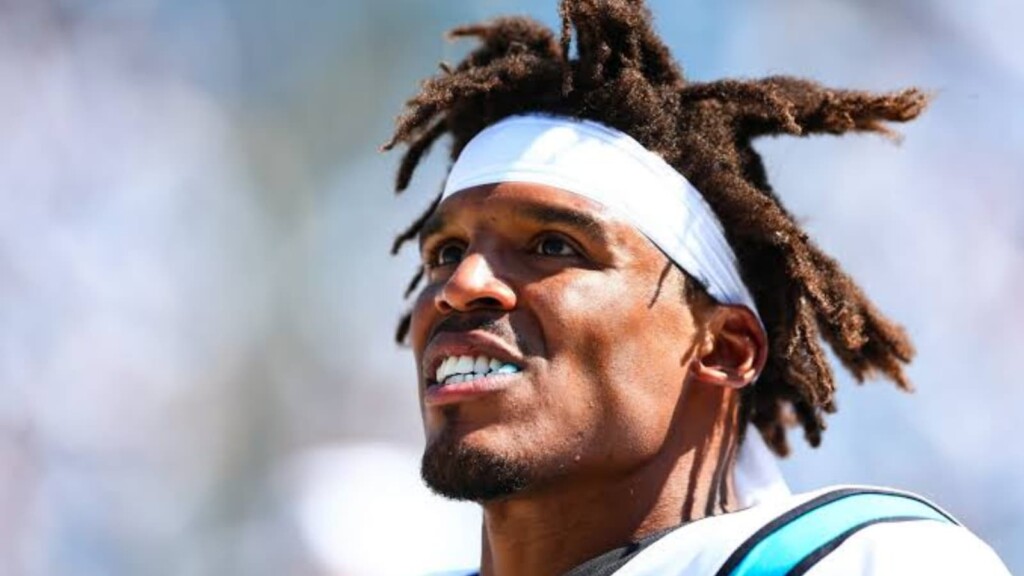 The Panthers got Newton in the side for the remainder of the season. As per a report by ESPN, the 'Superman' will be paid around $10 million for the remaining matches of the season. Making a memorable comeback, Cam Newton guided the Panthers to an emphatic win over the Arizona Cardinals.
Newton played as if he never left the Carolina Panthers. The quarterback, after scoring a 2-yard touchdown, ripped off his helmet and screamed "I'm back!" letting the world know how emotionally fulfilling it is for him to play for the Panthers yet again.
The 32-year-old QB showed glimpses of his class as he ended up throwing for one touchdown, running for another, and eventually guided Carolina to a 34-10. After the win, Newton claimed, "I'm just floating at an all-time high frequency, It's almost scary." Panthers fans took to Twitter to let the world know about their happiness after the star player's return.
Also read: Twitter Seethes Over Aaron Rodgers' Explanation On His 'Unvaccinated' Status