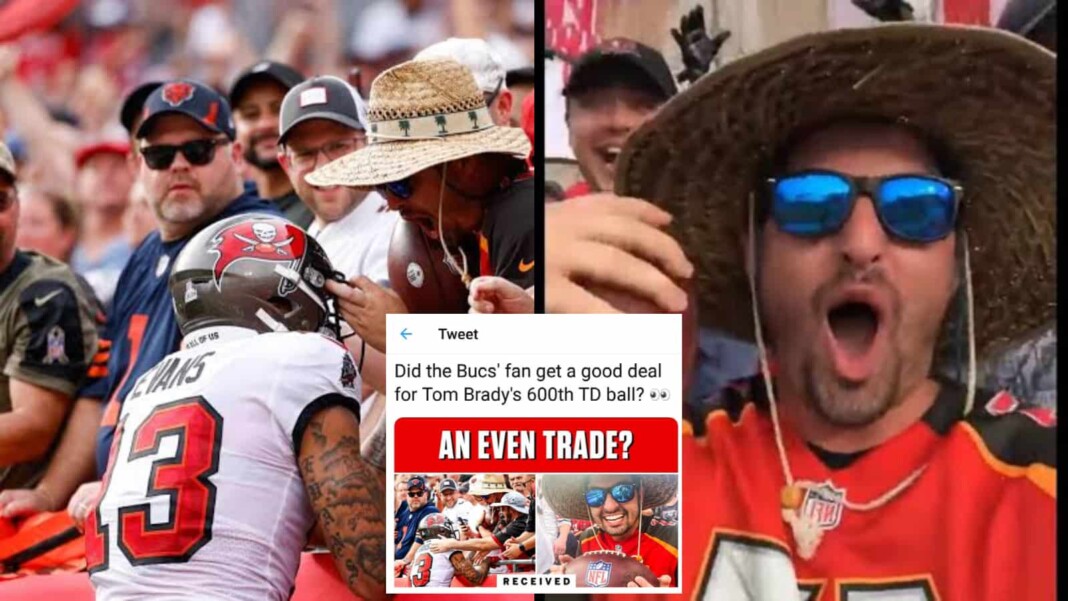 Recently, Tom Brady made history as he became the first QB in the history of the NFL to rack up 600 touchdown passes. However, that was just the beginning of the drama that would unfold in the following hours and days to come. He racked up the herculean feat of 600 TD passes after throwing a simple 9-yarder to Mike Evans in the Bucs' resounding victory against the Chicago Bears.
The negotiation with the fan was a spectacle to witness as he was exceptionally reluctant to give away probably one of the most historic souvenirs in the antiquity of the sport. Brady, however, promised that he is going to reward the fan with something fascinating in return and the Tampa Bay quarterback did walk his talk as Byron Kennedy was handsomely rewarded in exchange for the ball.
This is what Tom Brady had to say about Byron Kennedy and the historic negotiation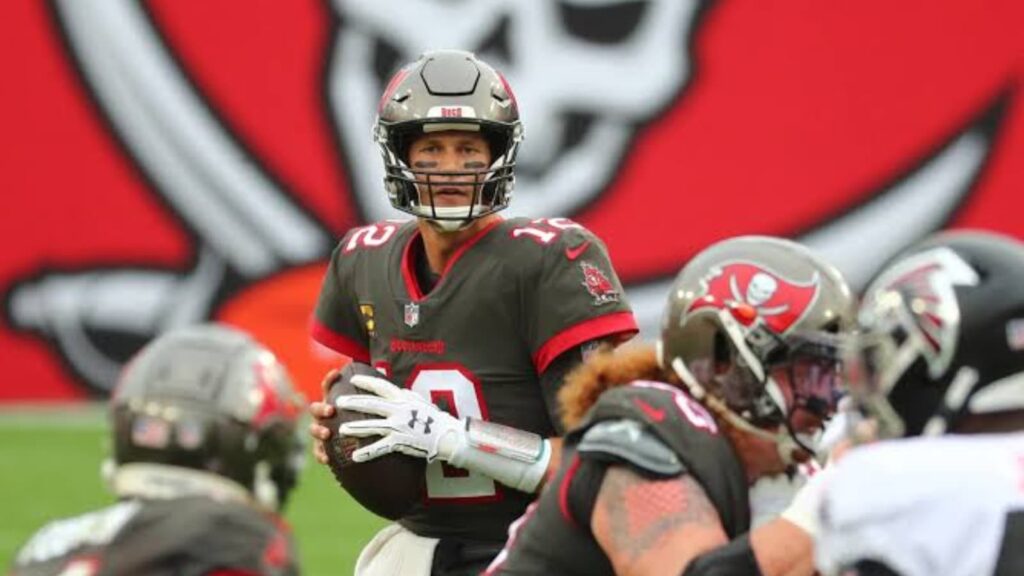 On ESPN's Monday Night simulcast with Peyton and Eli Manning, Brady jokingly said, "I got the ball back. There was a lot of negotiation in order to get the ball back." Now quickly delving at the rewards those were received by Byron Kennedy, the fan who was involved in the historic negotiation, ESPN was told by a team source that he will be receiving two signed Brady jerseys, a signed helmet, another autographed jersey by Mike Evans and Evans' game cleats.
This was just the tip of the iceberg that was about to come down in favour of Kennedy as he also received two season tickets for the remainder of 2021 and the entire season of 2022. He was also given a $1000 credit of the Buccaneers official team store. Brady also confessed to the Mannings that he had promised to throw a bitcoin in the blender which stood at a value of $62000 on Tuesday morning.
Evans didn't really realize the damage that he had done by giving away the match ball until coach Bruce Arians told him about the feat. A team official was finally able to get the ball back from Kennedy, who is an internal medicine resident in Largo, Florida. Brady joked with the Mannings, quoting, "Byron realized he lost all his leverage once he gave the ball away. He should have held it to get as much leverage as possible."
He concluded by saying, "I think it worked out pretty well. … I am also giving him a Bitcoin, which is pretty cool too. At the end of the day, I still think he's making out pretty well." Kennedy talked about his expectations with the NFL Network saying that he was hoping that maybe he will be able to play golf with Brady someday. Evans tweeted after the game, "Sorry big bro glad that priceless legendary item was retrieved."
Also read: Twitter Hails New York Giants Quarterback Daniel Beckham Jr After Insane…