Whenever there is the word 'trade' that is revolving around one of the finest quarterbacks of all time, Tom Brady, what follows thereafter is excitement, hope and then disappointment when the English language around the aforementioned quoted word plays its illusions and tricks. Recently, an advert of Tom Brady promulgating the crypto trade went viral and there was an insane response to the same, not just on Twitter but across the entire NFL roster, especially after Brady's 'fall' tweet and Gisele's "want a trade" response!
The video starts with Tom Brady looking into his cellphone and saying the magical words, "Hold on! There is a possibility of a trade." Even the sound of the doom's day would have probably made lesser noise to the NFL fans than these magical words from the mouth of Brady. The video was exceedingly funny and would nibble at your ribs unless you are senseless from laughing.
Off we travel to the fantasy world of Tom Brady shuffling allegiances or maybe…..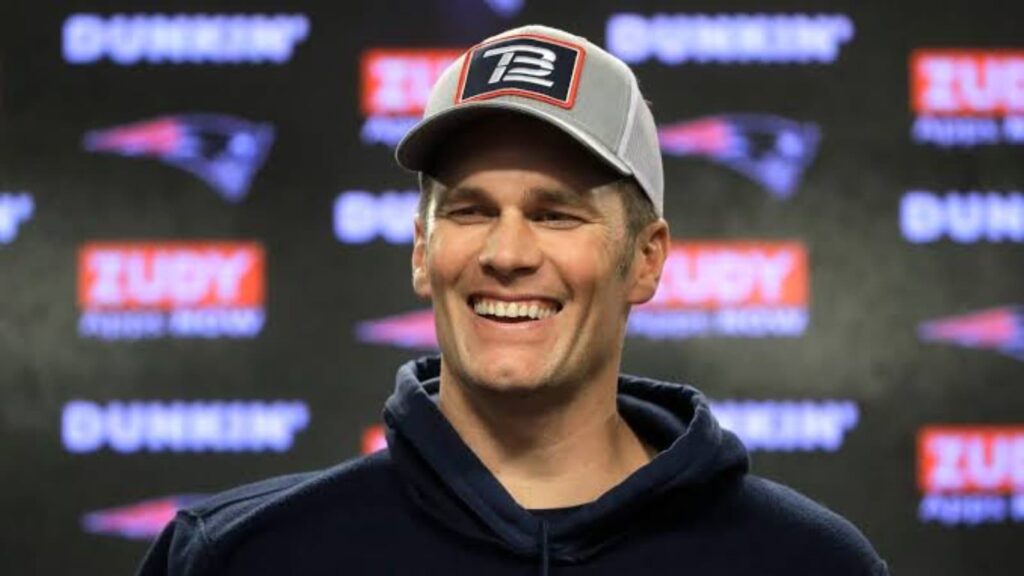 The next scene had a news channel citing, "Tom Brady wants a trade!" That was followed by the most obvious question of the cosmos, "Will he be coming home?" Instantly, there were cheers all around and maybe what I personally missed was Skylar Grey humming a little. It never hurts, after all, to have your hopes up high.
This was followed by all those intense fanboy moments where a kid runs to his backyard and digs up an interred jersey of Brady that we all do when our favourite icons shift their allegiances to the other outfits, whatever be the reason! Come on, I know there is a tiny part of you hiding the wee grin knowing that you have fancied doing that too.
This was followed by the explosive wildfire that had only one question, the question that precedes the popularity of "Who created the cosmos" or "How big was the big bang?" The question is "Where will Brady be headed?" In fact, a fan comments that she is completely aware of his proclivities and his next stop is LA. Wait, wait just there. There was Gisele talking about the trade again. Oh my God! This is a full-blown moment of revelation for the fans! Sorry, aren't there two teams hailing from the City of Angels? Okay, that wasn't answered. Fast forward, please!
There were a few words about the Broncos getting their ranks ready too. Now that is quite some high hopes. I am pretty sure, David Gilmour had lower ones while he sang the same song. Finally, the man in question is asked whether he is looking for a trade? Is he even sure that Brady is looking for one? Oops, down comes the hammer! Hammer really, hammer, axe, sword, whatever you want to rattle your dreams with and hopes, I guess Brady's following words were heavier than the most menacing weapons in the world.
He quoted that he was not looking for a 'trade' trade but a crypto trade and where exactly to get the best of deals coming home. The heartbreaks begin faster than the drum beats of Jon Bonham in the Led Zeppelin track. By the way, the advert belonged to FTX. If you want to know more about the app, however, feel free to divert your questions towards Google, maybe. I am just going to take a backseat and will be taking you through a quick glance about a few other people's reactions barring my own.
Also read: Lamar Jackson Breaks Yet Another Record As The Ravens Win Comfortably…
Also read: Watch: Seahawks DE Darrell Taylor's 'Mad' Reaction After Picking Scary Injury…