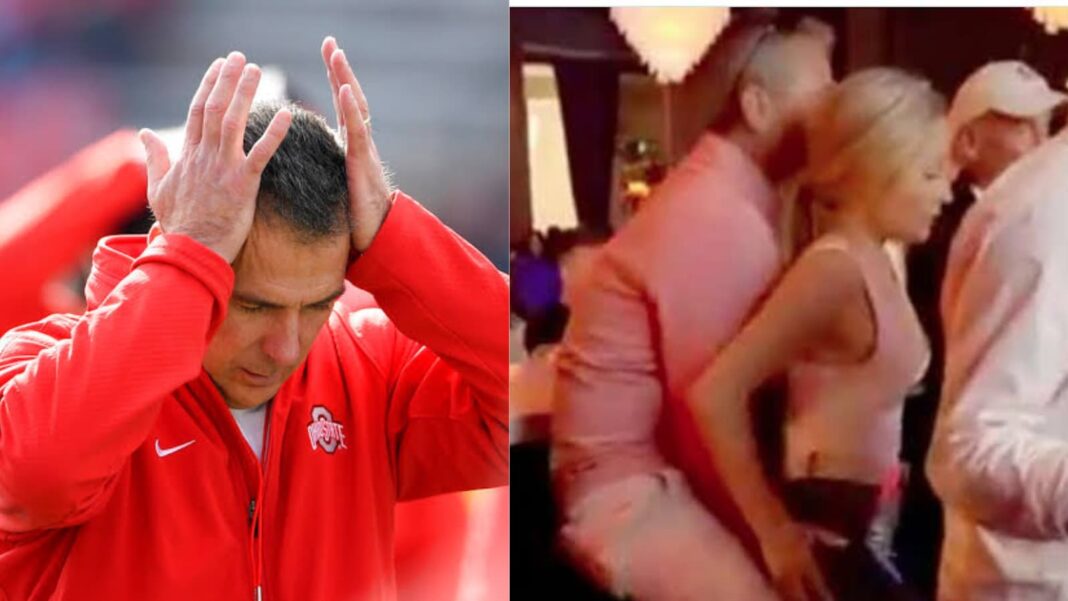 Things went pretty rough for Urban Meyer in the weekend as his job evidently seem to be on the line with a video surfacing of him partying with a woman during his last week's trip to Ohio. The Jaguars coach has issued apologies towards his family and Jaguars owner, Shad Khan after the infamous video of him being close to the girl dancing near to his lap manifested.
Meyer who is 57 years old, repeatedly kept on saying that it was extremely naïve of him to put himself in such a position and he also apologized in a team meeting on Monday. To make matters worse for him, the Jaguars were handed a drubbing at the hands of Cincinnati in a closely-contested encounter. Despite the Jaguars claiming the first two quarters, things spiralled out of control in the last two quarters for them. The final quarter of the game witnessed an extraordinary tussle to witness the Bengals walking with the bragging rights.
This is what Meyers had to say in his own defence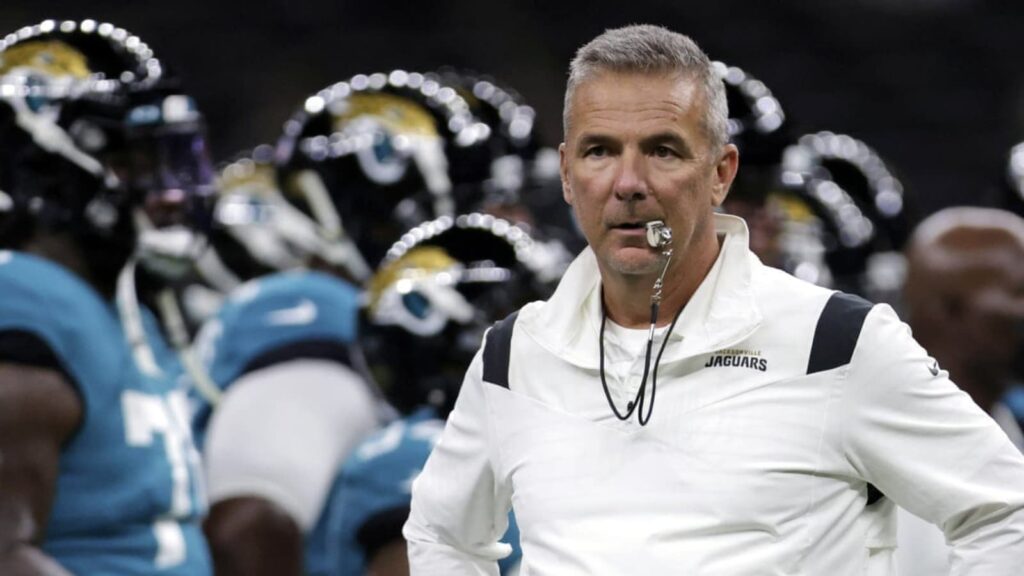 Meyer was heard citing, "I just apologized to the team and staff for being a distraction. Just stupid, and so I explained everything that happened and owned it. Just stupid. Should not have myself in that kind of position." Meyer chose to fly to Columbus instead of travelling to Jacksonville with the team the last Thursday. Meyer mentioned that he met with his grandchildren and then went to his own restaurant called the Urban Meyer's Pint House.
He was also vocal about the fact, how the people knocking around heckled him in the restaurant after being asked to be in the same frame with them. He said, "There was a big group next [to] our restaurant and they wanted me to come over and take pictures, and I did. They were trying to pull me out on the dance floor, screwing around, and I should have left." Meyer also said that how his family was comprehensively upset after they came across the video of him sitting in the bar in Ohio with the girl dancing very close to his lap.
However, after the video surfaced, many Twitter users pointed out that this was actually not the first time, since Meyer has gone down this tragic path. In a former video where he was doing a live, a half-naked man was spotted in his room with a lighter and a bong in his hand. The fans also did not fail to point out that Meyer appointed Chris Doyle as the Jaguars' strength coach who left behind a dark trail while coaching at the Iowa Hawkeyes.
Also read: Aaron Rodgers Historic Feat Goes Unnoticed Amid Tom Brady's Return To…