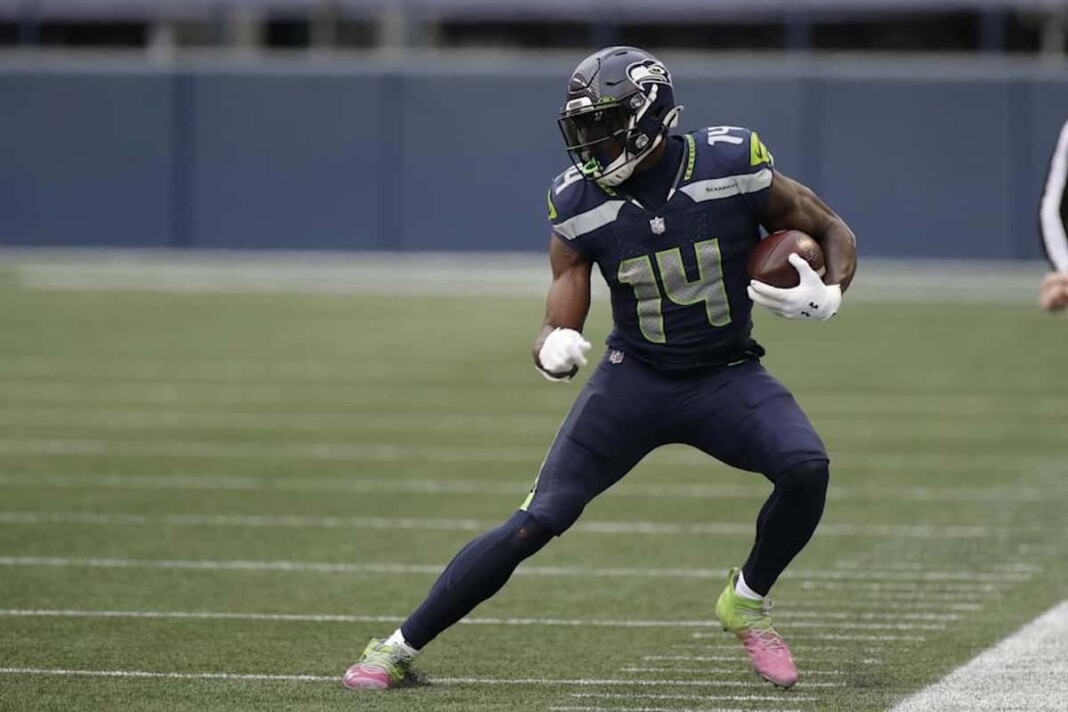 NFL fans would be aware of DK Metcalf being one of the most well-built wide receivers for the Seattle Seahawks, yet he was not able to deliver as per the expectations bundles upon his in the latest game against the Pittsburgh Steelers. With the game heading towards its last moments, it was the Seahawks who lead the proceedings in the game 20-17 against Steelers, who many thought to register the L in this crucial encounter in the regualr time itself.
Now talking about the particular incident which has made majority of the Seattle Seahawks fans in utter disgust. Geno Smith hurled the ball towards Metcalf from 2nd down and third with just 18 seconds left in the clock. Instead of running out of play after the first down in order to save some valuable seconds, DK Metcalf did the unexpected. He ran with the ball in the open play. This led to a fumble and the Seattle Seahawks lost the chance to seal the game. 
DK Metcalf's Mistake Haunts Seattle Seahawks against Pittsburgh Steelers
Having said that, Ultimately, the game ended in the favor of the Pittsburgh Steelers breaking the heart of Geno Smith who looked sharp throughout the game but fumbled the ball on his first rush attempt of the game in the OT. And the Steelers took full advantage of the opportunity as they ended the match with a game-winning 37-yard field goal, leading the scoreboard at 23-20. 
Also read: "I Still Own You" – Aaron Rodgers Gives A Cruel Reminder…
Also read: Twitter Reacts To Myles Garrett Decorating His House Lawn With Tombstones…