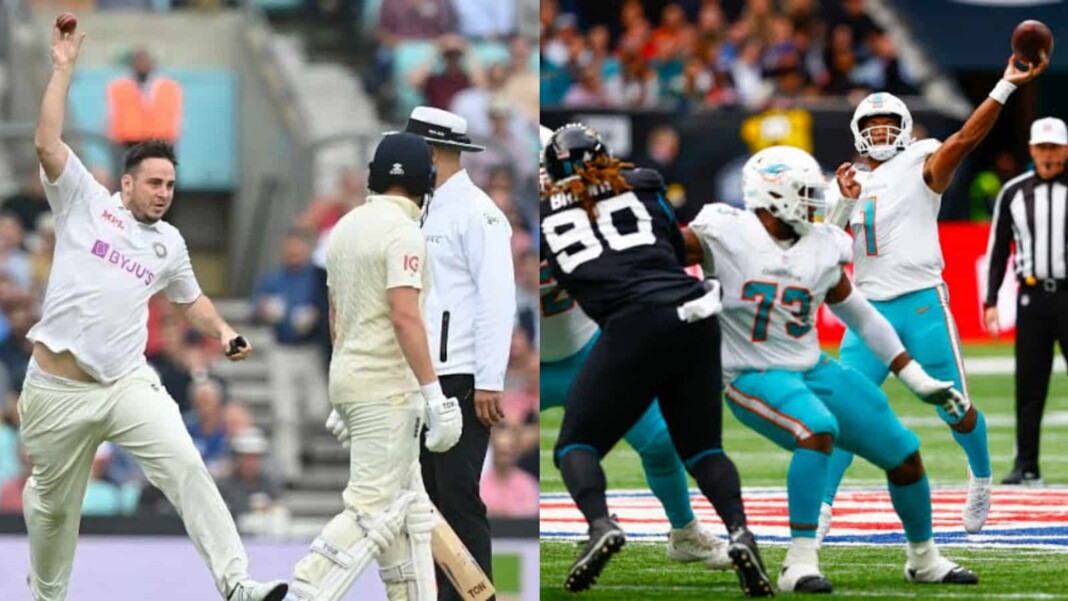 As the India England Test series met its conclusion, we thought that we have seen the last of Jarvo, the infamous pitch invader who rattled into Jonny Bairstow during the third Test match at the Oval. However, surprising everyone, he was back in stunning fashion as he invaded the gridiron during a live clash between the Jacksonville Jaguars and Miami Dolphins on Sunday.
Days after the India England Test series, where he was nabbed by the police after repeatedly infringing the security and eventually ramming into Bairstow, he was out in the open for the world to witness. Daniel Jarvis who is now popular as Jarvo 69 is a Youtuber and has popped a lot of eyeballs after openly flouting the security not once but over and over again.
Here is all that you need to know about Jarvo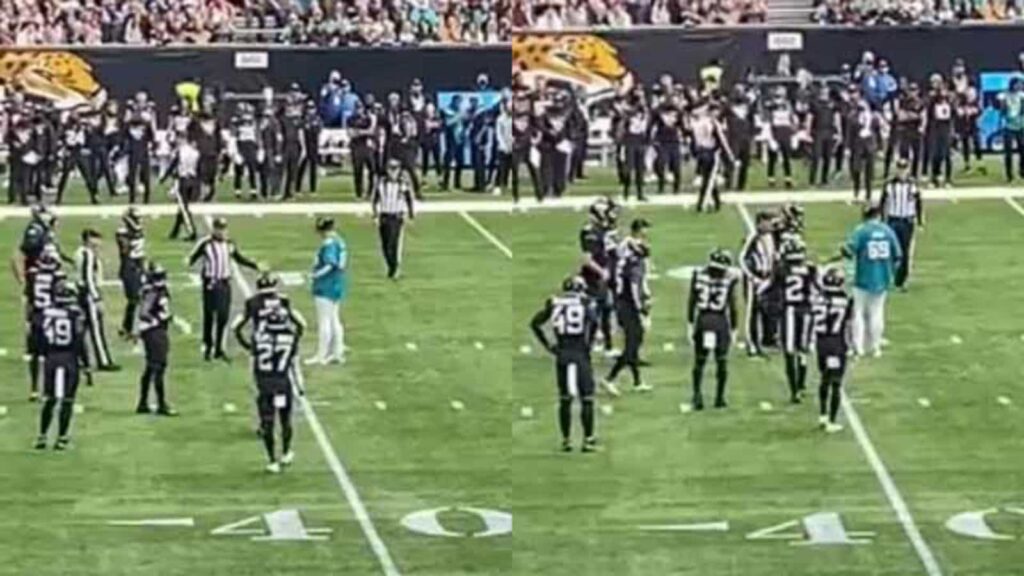 The infamous pitch invader once found out a glaring leak in the English security as he halted play between two NFL teams, Jacksonville Jaguars and Miami Dolphins in London. The intense match-up between the two aforementioned outfits happened at the Tottenham Hotspur stadium which is the home to the Premier League stalwarts, Tottenham Hotspur.
Though he carved quite a name for himself during the India England bilateral affair, he was pretty new to the game of NFL and they had a hard time recognizing him. However, the cricket fans realized in no time that Jarvo has struck again and rang the bell for their fellow counterparts from another sport to take note. In the Indian England contest, he very clearly took India's side. In the NFL however, it will be interesting to see whose fortunes would he tip.
Jarvo made his first appearance in the second Test match between India and England at the Lord's. The Youtuber pulled off an impersonating act as he walked out in the middle of the pitch to bat. In fact, he also released a video of him running a long mile to bowl at the English batters and mapped the dismissals of the English batters to his run-up. Guess, the NFL hasn't really seen the last of Jarvo. A few Twitter users were pretty livid at the ignorance of the NFL fans after Jarvo made his initial appearance in the Gridiron.
Also read: Chicago Bears DE Mario Edwards Jr Being Sued For Alleged Assault