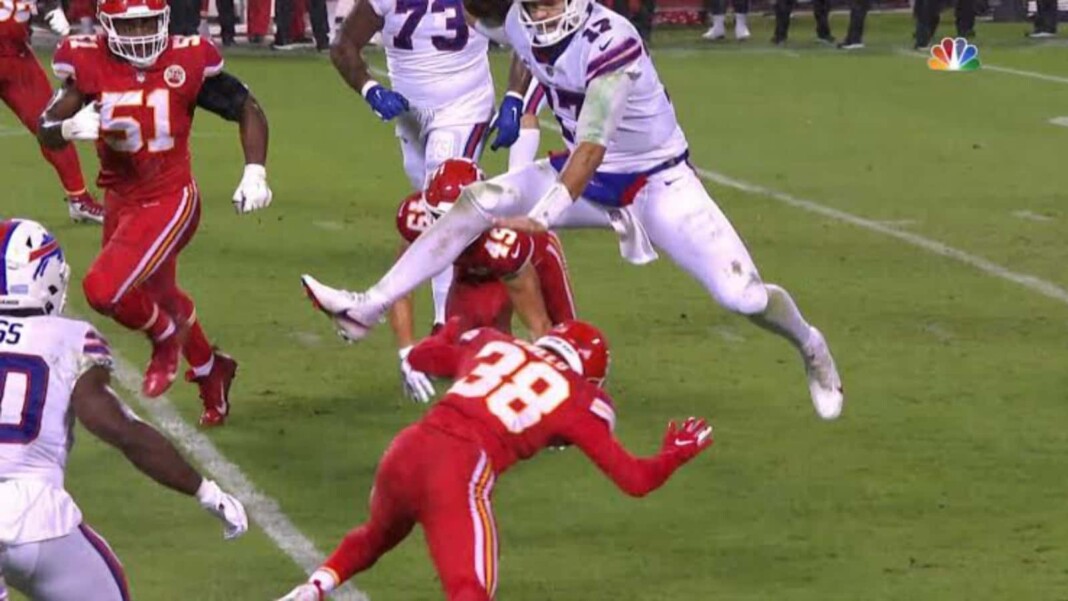 Buffalo Bills pulled off a massive 38-20 victory against the Kansas City Chiefs in the recent NFL fixture on Sunday night in the AFC title game rematch. Despite pulling off the massive victory, the talking point of the match revolved around a single piece of skill which would definitely remembered by fans for a long time.
Buffalo Bills' Josh Allen displayed an exceptional skill in the final quarter of the match, as he made a massive leap over Chiefs' L'Jarius Sneed to complete the first down run for his side, at the time when they were already leading the game by a margin of 31-20.
Josh Allen led Buffalo Bills to a 38-20 victory over Kansas City Chiefs
The stunning piece of skill by the 25-year old quarterback took the internet by storm and Josh Allen earned plenty of plaudits for his splendid performance on the night. The No.17 quarter back complete passes for over 315 yards, scoring one touchdown himself and assisting in three other touchdowns.
"I think this is going to be made a bigger deal than it is. We're in Week 5," an ecstatic Josh Allen said after the match.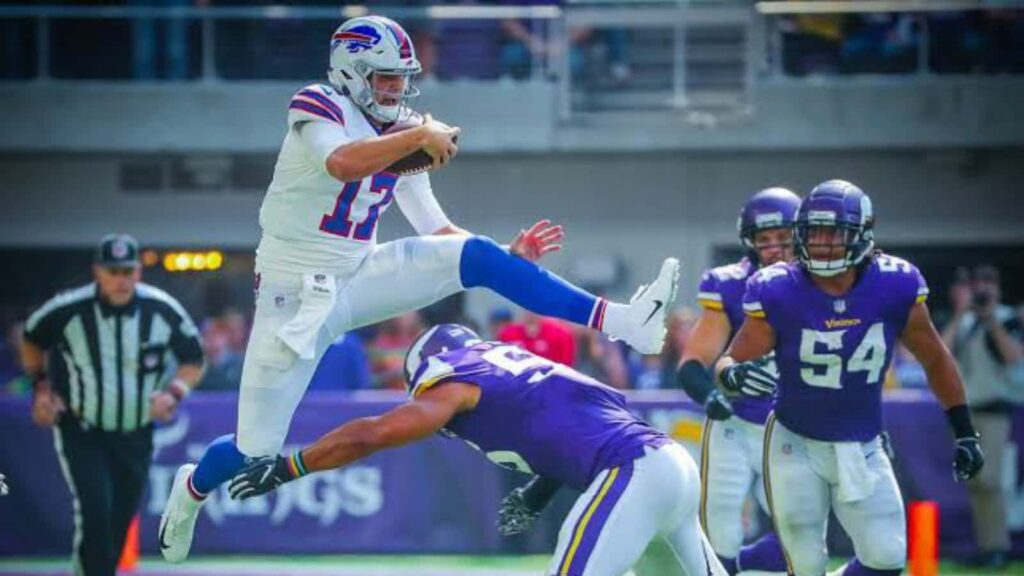 "Four wins doesn't get you to the playoffs. We ended up with a win. That's our goal each and every week, to come out and be resilient through lightning delays. I'm proud of how our team handled the situation."
Top Five NFL Players Who Restored Their Career After Bouncing Back From Devastating Injuries