A few days back the story of Cleveland Browns' defensive end, Myles Garrett grabbed the limelight after he manifested the Halloween spirit a bit too early for the quarterbacks' likings. Garrett created a cemetery in his front lawn bedecked with spooky tombstones that had the names of various quarterbacks written on them. Ideally, the ones who found themselves on the list were the ones who went down to him but as a surprising addition, he also enlisted Kyler Murray, someone whom he was supposed to face on Sunday.
Sadly, for Garrett, things didn't pan out as he would have wanted them to be. The Arizona Cardinals drubbed the Cleveland Browns comprehensively and Kyler Murray wrung out a crunching display with 229 passing yardages, 30 passing attempts out of which 20 gained fruition and 4 substantial touchdowns that put the game beyond recognition for the Browns.
"Why you got me in the grave," Kyler Murray asks Myles Garrett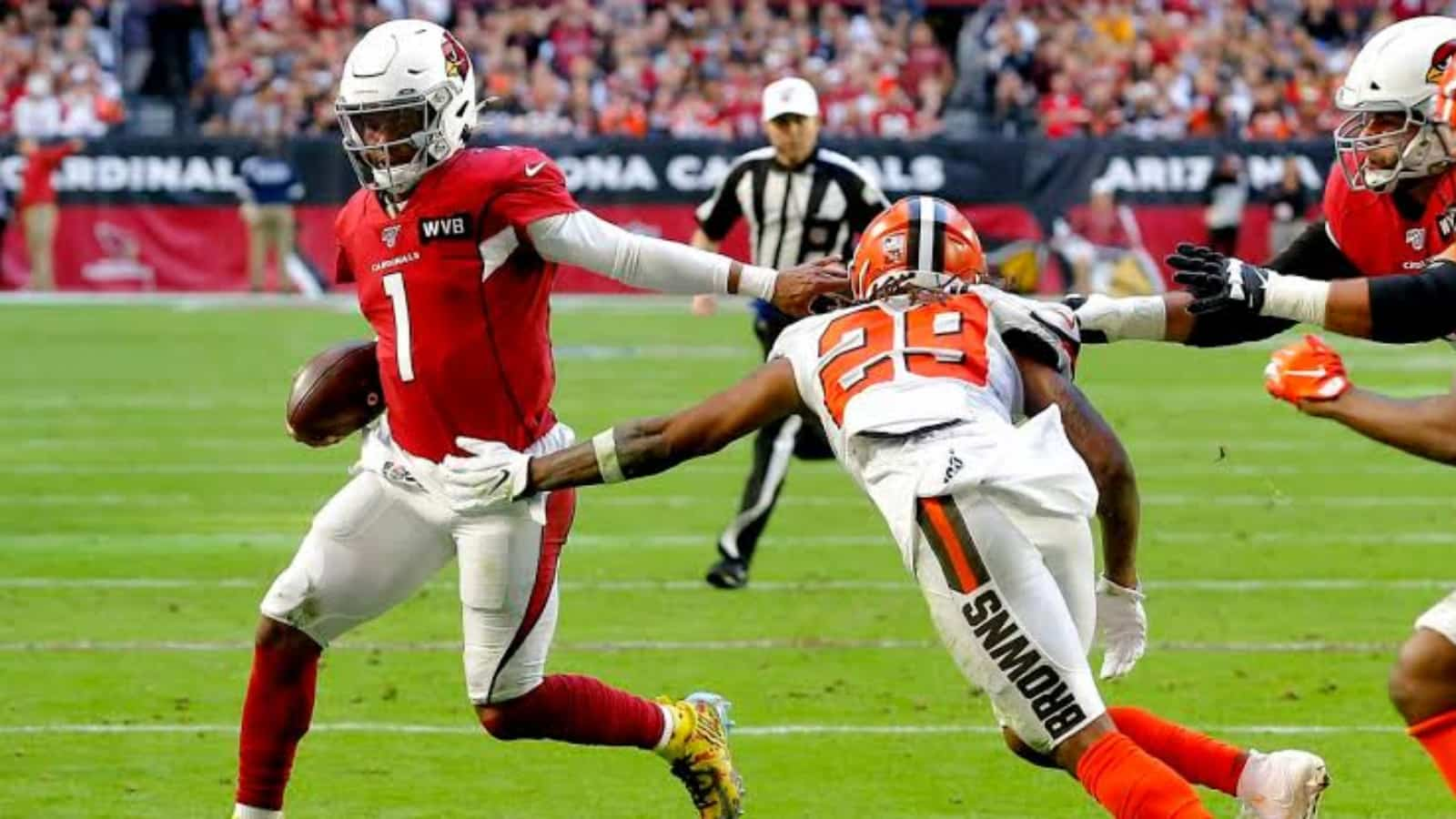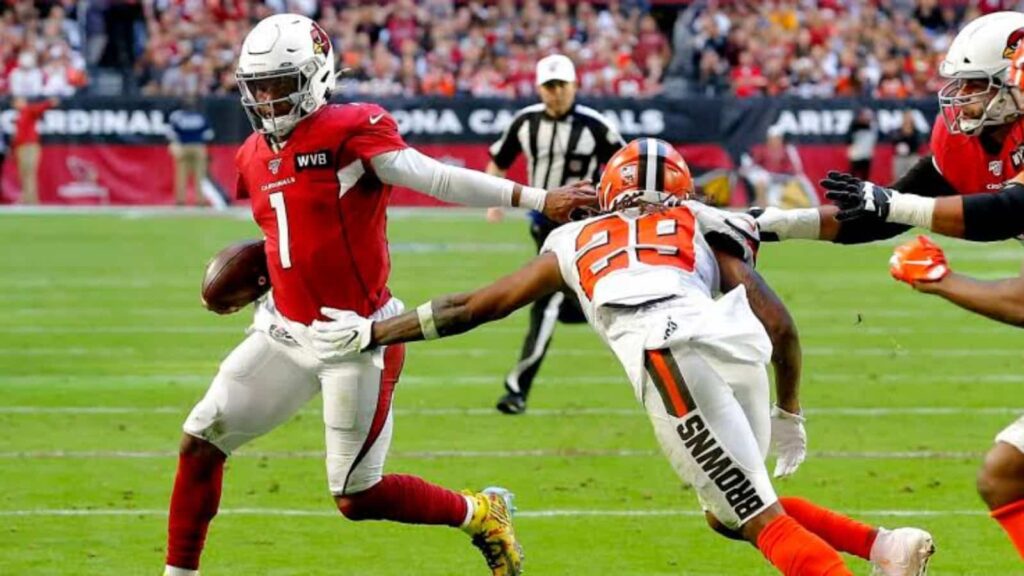 This wasn't really the end of affairs for Garrett as the Arizona quarterback confronted him jokingly, being inquisitive of why would the former put him in his grave. In one of the latest videos released, Murray was seen asking Garrett that what has he done to be interred by the latter in his front lawn sepulcher.
Murray asked, "Why you got me in the grave?" Garrett very sweetly replied that he needed some added motivation. His exact words were, "I needed some added motivation." Murray then added another line that would sprinkle further salt on Garrett's wound as he said, "At least my – didn't have a 'RIP' over it. "Garrett acknowledge the greatness of Murray on the day and cited, "True, especially not tonight. You balled, boy!"
With everything said and done, Murray exemplified sportsmanship and encouraged Myles Garrett to continue the fabulous work that he has been doing. With this defeat, the Browns' record came down to 3-3 while the Cardinals extended their winning streak to six games in the season that also cemented their position at the top of the table in the NFC West standings ahead of the Los Angeles Chargers.
Also read: Twitter Reacts as Las Vegas Raiders Extend Their Winning Streak Against…