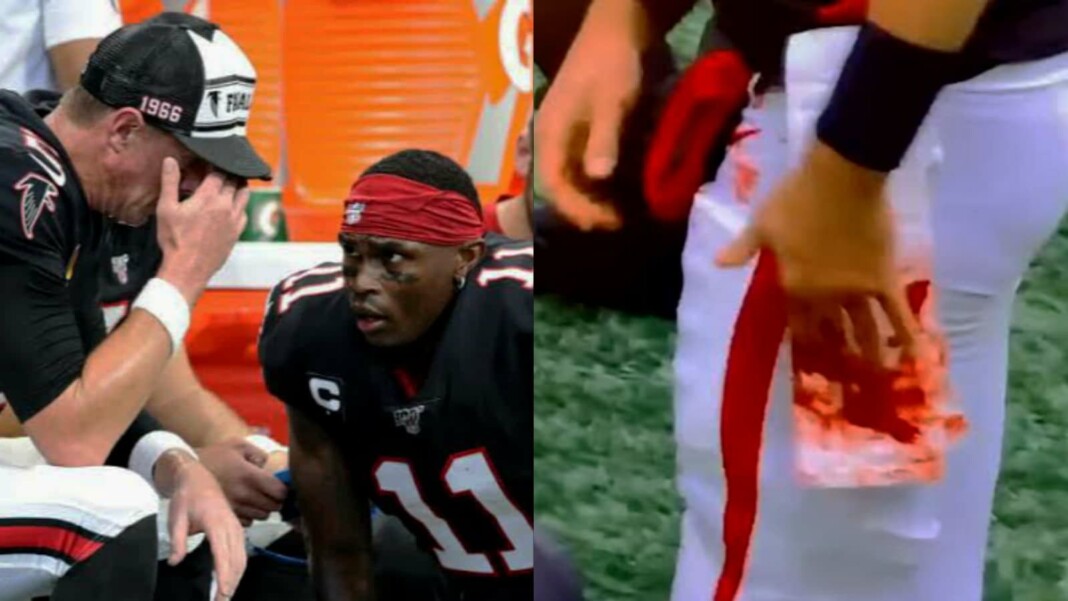 In one of the most gruesome moments of NFL this year, Atlanta Falcons star quarterback, Matt Ryan had his left hand torn open after the Panthers' defensive end, Morgan Fox mistakenly stepped on his hand during one of the plays. As soon as this incident unfolded, there was a bloodbath as his left hand started bleeding profusely and it took a lot of time before he was attended by the medical staff.
In the second quarter with less than four minutes to go, Ryan was knocked over by Fox and in the follow-through, Fox mistakenly stepped on the fingers of the quarterback that instantly started bleeding and his white towel was soaked in blood. Being a right-hander, he could continue playing as the injury was in his left hand and in the very next play threw an emphatic interception to Panthers' linebacker, Shaq Thompson which snuffed out their offensive canter.
Matt Ryan's impressive numbers in the game against Carolina Panthers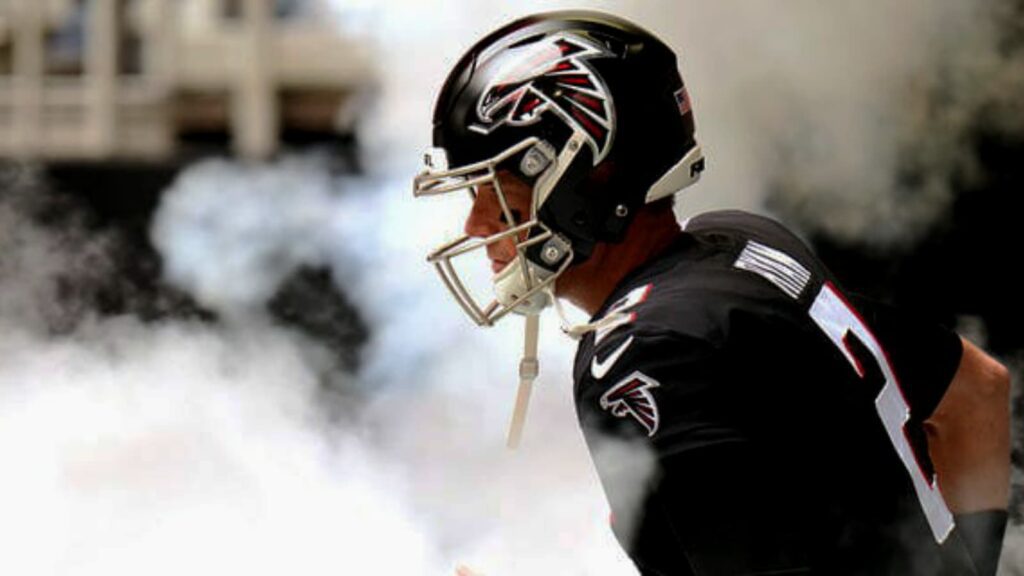 Despite a bleeding hand, Ryan posted an illustration of persistence as he completed 20-of-27 passes for 146 yards with a solitary touchdown. He was supported aptly by Mike Davis and Cordarelle Patterson despite a sloppy display and a lackluster drubbing for the Falcons. In the Mercedes Benz stadium, the Falcons were defeated by 13-19 in a low-scoring contest that saw Sam Darnold posting a decent display.
Falcons' next stop will be against the New Orleans Saints as they will be raring to better their win-loss record of (3-4) in the ongoing season while the Saints just managed to rack up a remarkable victory over the Tampa Bay Buccaneers to take their record to 5-2 in the ongoing season. Both Trevor Siemian and Jamies Winston will play a crucial role in the match-up against Matt Ryan. Also, despite only being scarred on the left hand, it will be interesting to see whether Matt Ryan will be coming out next Sunday or will Josh Rosen be shouldered with the all-important task of spearheading the Falcons.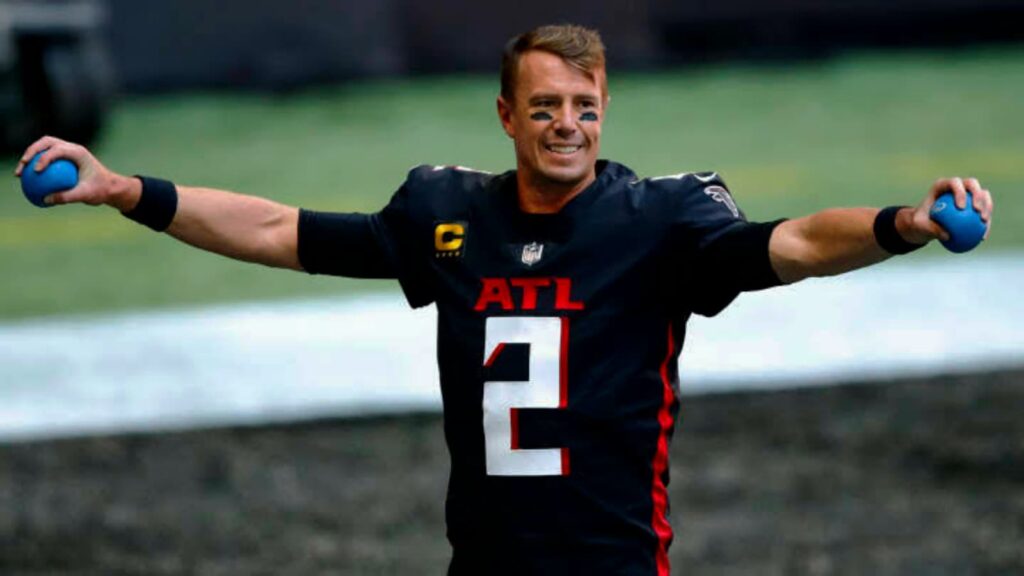 Also read: "SHOCKING": Cowboys WR CeeDee Lamb fined five times by NFL in…