Tennessee Titans legend, Derrick Henry pulled off an insane touchdown after surging for a screaming 72 yards that left the Bills defence wondering whether he is a man or a machine. The speed and the physicality that he possesses have already left the NFL fans wondering about his surprising talent. This is not the first time that he has racked up such an insane feat as Houston Texans stayed witness to his carnage in the last season after Derrick pulled off an incredible 94-yard-touchdown against the Houston Texans.
The two-times Pro Bowler started on an observant note and then by the time the Bills defence realized that what exactly was about to happen, Henry was a mile ahead of them to be thwarted. As soon as he completed the touchdown, the fans, the commentators and the management were left reeling in awe at the superhuman effort. The reigning Offensive Player of the Year once again underlined his greatness with this reckoning effort that also drew first blood for the Titans on a high-scoring night.
A brief glimpse at the Tennessee Titans versus Buffalo Bills game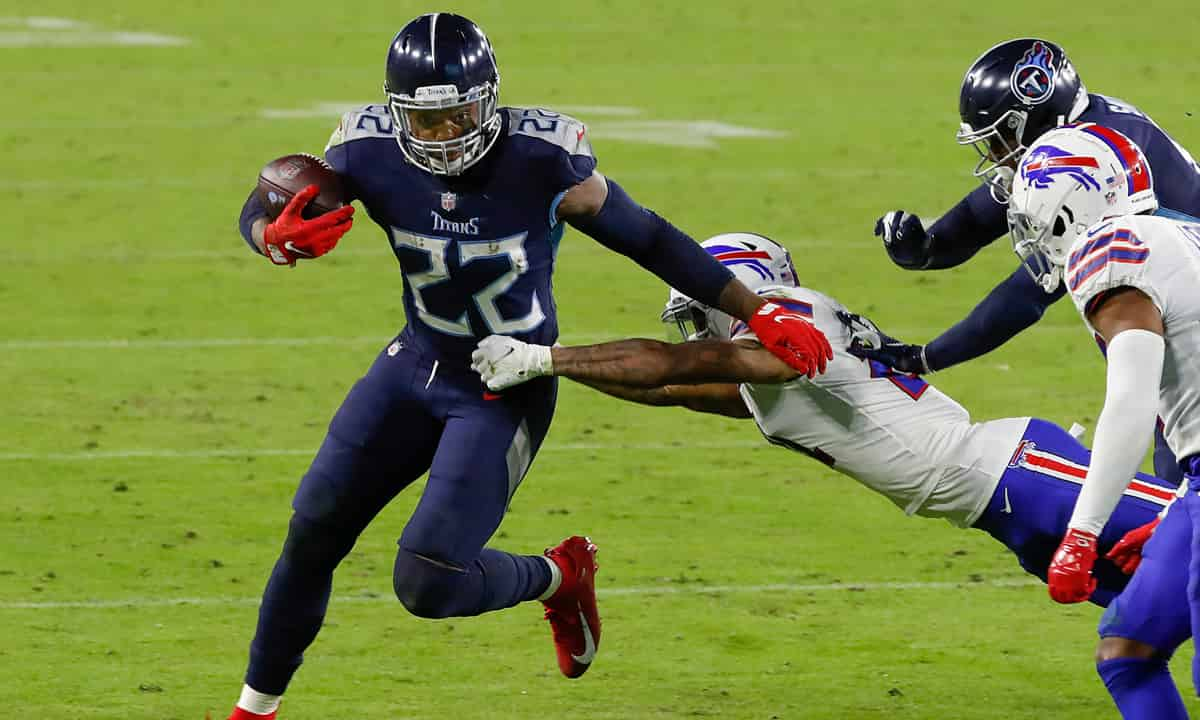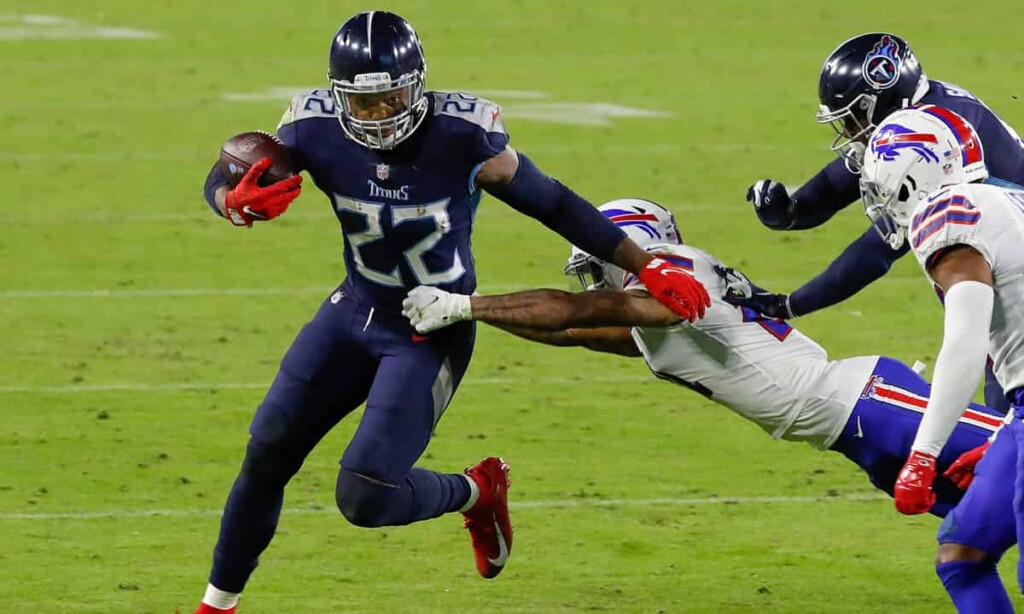 The Titans were off to a woeful start as the visitors managed to secure a 6-0 lead before the hosts could finally step on the gas and belt out a points-fest. Just when it felt that the Titans were in for a long night, Derrick managed to put his foot on the accelerator and breeze his way past a scrimmage of Bills defenders.
Tennessee has failed to hit their stride so far as they were locked at 3-2 before the game started. However, their star running back was firm as ever as Derrick has been sublime ever since the onset of the season. Against the visiting Bills, he racked up 143 rushing yards, penned 20 rushing attempts and chronicled 3 touchdowns. This season has already seen him bag 162 rushing attempts, complete 783 rushing yards and register 10 touchdowns.
Also read: Watch: How Jarvo 69 Gatecrashed An Ongoing NFL Match Between Jacksonville…
Also read: NFL Trade: 3 Possible Landing Destinations For Odell Beckham Jr.