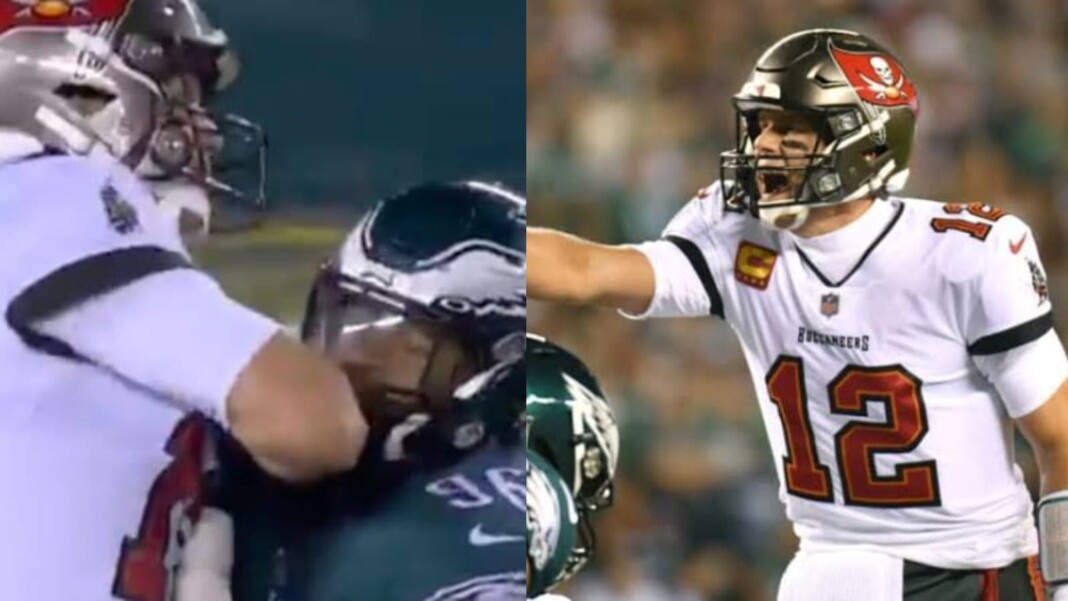 Tom Brady outclassed Philadelphia Eagles in the meanest ways possible and yet one of his rare off moments of the game saw him elbowing Derek Barnett after a feisty attempt from the Eagles player to block the Bucs quarterback from open play. The world is already attuned to the infamous rage of Brady but it got the better of him when he was irked by the pesky shuffles of Barnett during an open play.
Brady has never been someone to back down from a tussle and he blazed the gridiron again with an infamous illustration of his physicality as he elbowed Barnett in the fallout of their small little fisticuff. The incident happened towards the end of the first half and was one of the two times when Barnett tried to get under Brady's skin. This unfolded on the trail of an interception that Brady threw which was his maiden one after 200 passing attempts.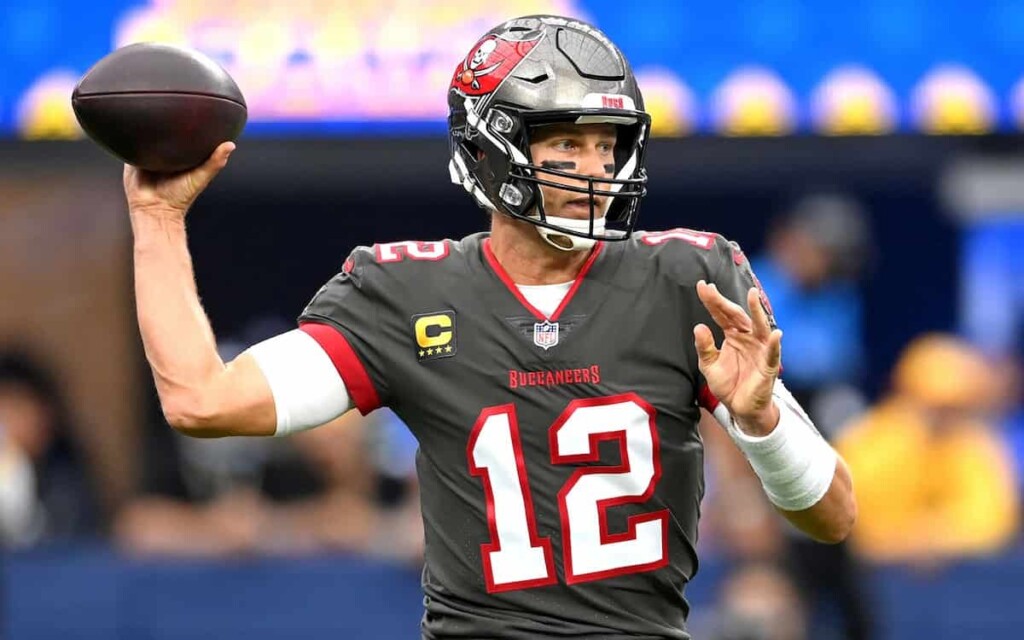 This is how the battle between Tom Brady and Derek Barnett unfolded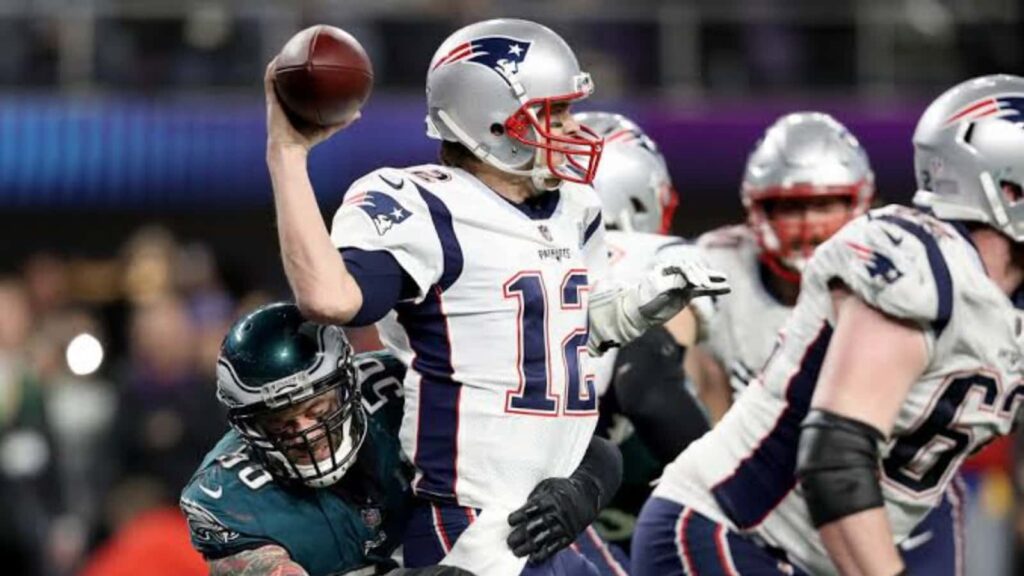 The Eagles' defensive end was trying to thwart Brady from tackling the ball carrier and instead of pinning him down, ended up irking him by a good deal. The iconic quarterback was seething furiously and responded with a nasty elbow at the facemask of Barnett. Surprisingly, a nearby placed official tried to intervene in the short wee scrum between Brady and Barnett despite the game being an open play. This move from the official was absolutely not appreciated by the sport's fans.
It needed the burly Ryan Jensen to step in Brady's defence and that chased off Barnett from the trail of the quarterback. Fox announcers, Joe Buck and Troy Aikman rendered the incident as "pretty funny." Brady was at his magnificent best against the Eagles and in one of the rare duds of the game, this incident took off everyone by surprise, especially after Tom threw the nasty elbow at Barnett.
Twitter left their opinions on the streets as the micro-blogging site was split into two different factions as one of them bashed the referee for being biased and trying to stop play in the middle of a live game while the other half felt that maybe Tom Brady didn't really need to throw the elbow. Some relished the robust interference from the colossal Ryan Jensen.
Also read: 'Trouble': Adam Schefter Email From NFL Investigation is making rounds on…
Also read: Watch: Eagles fans caught having s*x in the bathroom, escorted out…