The Colorado Avalanche didn't know that a warm snuggly day will be waiting for them at the rink on Friday. A gang of furry friends decided to give a surprise to the Stanley Cup Champions at their practice.
Who said only the Avs can skate on the rink? This Friday they had a bunch of little guys who proved them wrong. The puppies decided to play with the Champions that day as they ran to them for warm snuggles on the icy cold rink.
Also Read| Jake Allen focused on being "leader on and off ice" after wrapping up 2-year contract with Canadiens
The Avalanchers become pup-dad after practice on Friday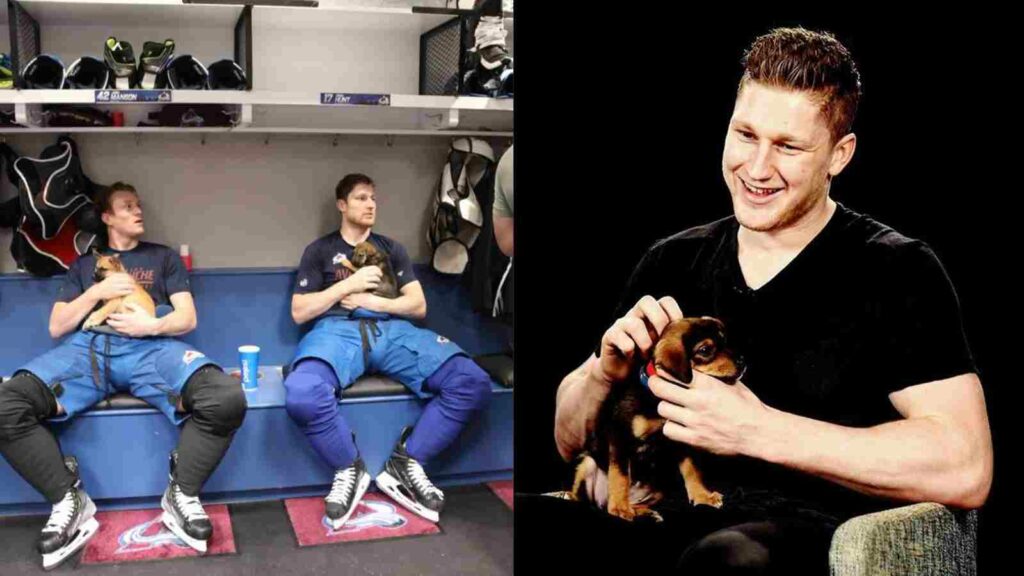 The puppies came from the local Denver shelter, MAMCO rescue. After confirming that the Avs are not scary beings, the little guys ran across the locker room at full speed.
Among the Avs, Alex Newhook came out to be the 'pied-pipper' who became attached to the three puppies fighting for his attention. Gabriel Landeskog wasn't too far from him, as he video-called his daughter Linnea and showed her the adorable beings.
In return, Linnea asked, "Are you bringing that to my house?". Well, Landy may be thinking so too. Who knows? Not to forget, Cale Makar looked absolutely in love with the puppy in his hand. It sure was a day that the Avalachers will not forget.
Also Read| Carl Dahlstrom receives devastating blow as he is expected to miss 2022-23 NHL season due to shoulder injury
Also Read| "Sorry Caps fans" Alex Ovechkin's preseason debut nervousness makes him belt out tuneless RHAPSODIC melody
Do follow us on: Facebook | Instagram | Twitter