Seattle Kraken's forward Brandon Tanev didn't let his legendary wide-eyed pose fall in demise. Rather like a phoenix, he resurfaced with an updated version of his infamous headshot pose.
His headshot picture has gone viral on social media several times since he started doing it as a tradition each year, but with better and interesting facial expressions.
Also Read| Prank battles continue in full force between Sidney Crosby and Marc-Andre Fleury during NHL Media Tour
Brandon Tanev comes up with an updated version of his headshot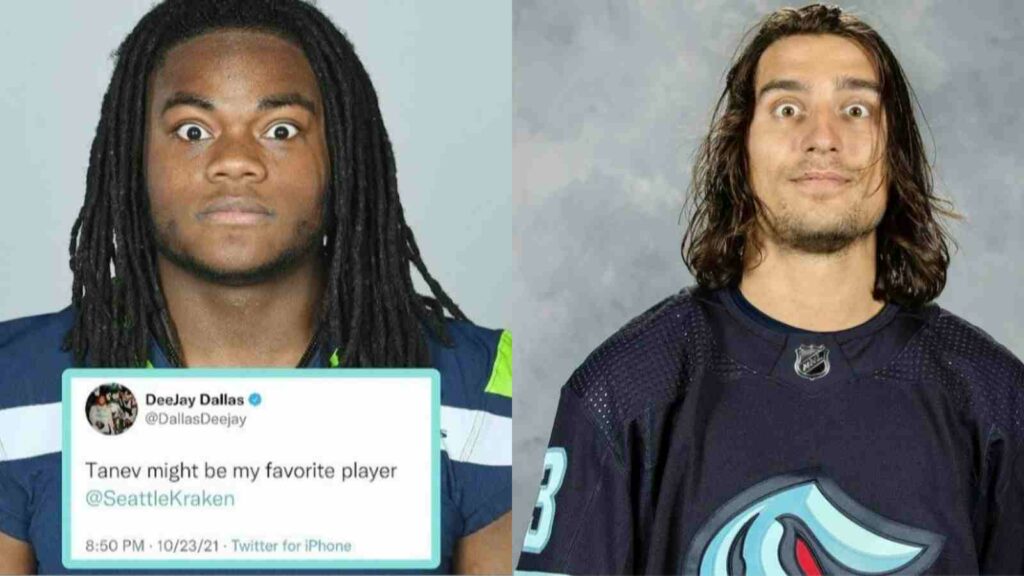 Brandon's pose was later mimicked by Seattle Seahawks running back DeeJay Dallas, who put a bit extra spice to it. Later the Seahawks edited the image of two headshots while captioning it in the "Step Brothers" movie cover.
The updated photo was released on social media on Wednesday. After Brandon's first headshot picture, he stated that he saw a ghost as he posed at the camera. He claimed, something crawled behind the camera which scared him and the image came out as everyone can guess.
Later when he left the Penguins, his former teammate Kasperi Kapanen created his own version of the headshot and has been carrying it with the team, since last season. From the 2015-16 season with the Winnipeg Jets, Brandon's headshot has seen various transformations till now.
Also Read| Sidney Crosby proudly ranks himself as 'Top 5' drunkest attendees at Nathan MacKinnon's Stanley Cup celebration party
Also Read| NHL star Pat Maroon expresses his desire to wrestle, names legendary WWE superstar as his favourite
Do follow us on: Facebook | Instagram | Twitter