Almost everybody is familiar with the Pittsburg Penguins trio, also considered as one of the driving forces of the team – captain and center Sidney Crosby, center Evgeni Malkin, and defenceman Kris Letang. Among the trio, Malkin and Crosby have continuously been occupying the top places among the NHL centers, according to NHL Network.
Both Malkin and Crosby are still one of the best in the league while capturing their names at the Top 20 centers in National Hockey League. Since their rookie season, they have portrayed their very best at the ice and continued their legacy for more than 15 years.
Also Read| "Dream come true" – Kalamazoo Wings hire Joel Martin, becomes second Black coach currently in ECHL
Sidney Crosby and Evgeni Malkin continue to dominate Top Centers List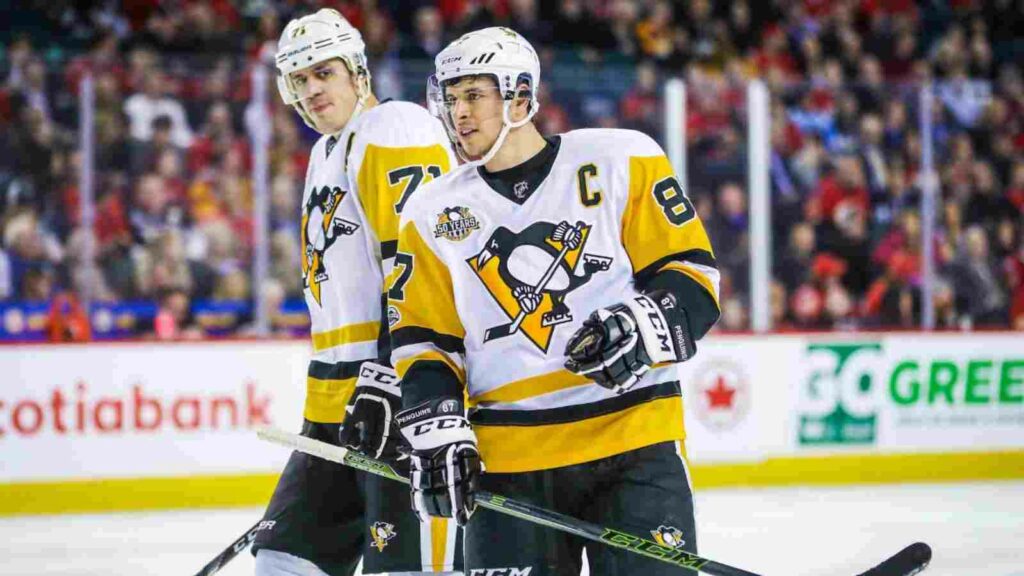 In the most recent NHL Networks' Top Centers ranking, Penguins captain Crosby cracked his place to the top 5, while Malkin ended up at 18th in the chart. In the 2021-22 season, Evgeni Malkin scored 20 goals and 22 assists for 42 points in 41 games. He recently re-signed with the team to a 4-year $6.1 million annually. He expressed his will to remain with the team till his retirement,
Mike Rupp, former Malin's teammate, and current NHL Network analyst commented, as per si.com, "I think he's going to be super motivated this season," NHL Network analyst, and former Malkin teammate Mike Rupp said. "You might see him even higher on this list next year."
Also Read| "Another tough break" – Sharks defenceman Nikolai Kynzhov expected to be sidelined for half a month after surgery
On the other hand, Crosby has always had a spot in the Top lists, with 69 games played with 84 points in 31 goals and 53 assists. He scored more than 30 goals in his 10th NHL career season. Rupp further mentioned, "There might not be much better than Sidney Crosby". "The way he influences offensively, defensively, leadership, all the things."
Letang being a defenceman has been put out of the top centers' list, but undoubtedly he is part of the Penguins' core veterans. They make the team complete and this has been proved to their fans and the team multiple times. Thankfully, both Letang and Malkin signed contracts with the Penguins, and the trio got to come together with full force.
Also Read| "Really a shame" – Center Nolan Patrick will be unavailable for upcoming 2022-23 NHL season