In a tragic turn of events. former National Hockey League (NHL) player, Nic Kerdiles passed away. The ex-Anaheim Ducks forward was involved in a major motorcycle crash on Saturday. He was later rushed to a nearby medical facility but unfortunately succumbed to his injuries. Tributes have seen then been poured for him including his ex-fiancee Savannah Chrisley.
The actress was engaged to Kerdlies from 2018 to 2020. While the duo called off their engagement, they seemed to remain in close contact with each other. The 26-year-old would take to her social media accounts to lead the tributes and share several images of them together.
On Saturday, she would share a boomerang video of her and Kerdiles kissing each other. In the heartfelt post, she would write "I'm still hoping you respond to my text." She would also share an image from their engagement while holding hands at the Santa Monica beach in California.
"Heaven gained the most beautiful angel today. I miss you and I love you," she started off before adding how she hoped that Kerdiles would send her signs that he was okay. The reality show star concluded by saying that she cannot wait to ride bikes with him on the beaches of heaven while trying to hold back her tears and emotions.
Related: Has NHL coach Mike Babcock's reign truly ended with Blue Jackets firing him?
Anaheim Ducks mourn the untimely death of Nic Kerdiles
Death is the most certain thing that can strike at a given time. In an unfortunate set of circumstances, the bike ride on Saturday turned out to be the final ride for Nic Kerdiles. As the tributes came flooding in, the Anaheim Ducks also joined in. The team would mourn the death of their former forward and penned down an emotional note in his remembrance.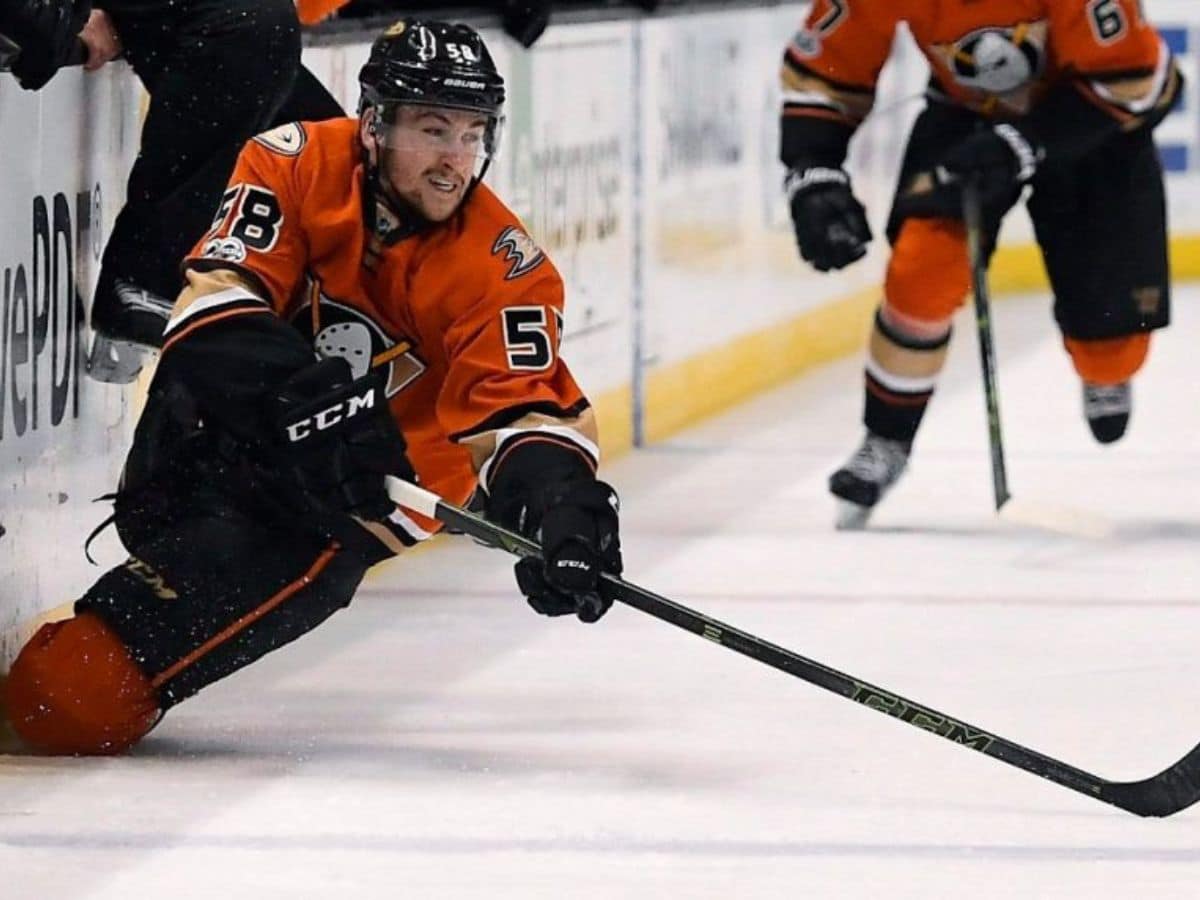 "We're heartbroken to hear the news about Nic Kerdiles, who died in a motorcycle accident this morning. An Irvine native, Nic became the first player from Orange County to play for the Ducks, in 2017. Our thoughts and deepest sympathies go out to his family and loved ones," the NHL franchise said in their statement.
The forward player was drafted as a second-round pick in the 2012 draft by the Ducks. He would make his NHL debut against the Boston Bruins in 2017 and went on to play four playoff games with them. He continued to struggle on the ice and was traded to the Winnipeg Jets the following year. While he failed to break into the big stage, he would win back-to-back gold medals with the United States at the IIHF under-18 world championships.
In case you missed it: