Sidney Crosby, the esteemed captain of the Pittsburgh Penguins, has weighed in on a topic that's been buzzing through the NHL community: Can Connor McDavid, the Edmonton Oilers's captain, break the astounding 170-point barrier in a single season? Crosby's perspective is clear – he wouldn't bet against it. McDavid's exceptional skills on the ice have left even the most seasoned players in awe.
Crosby stated, "He just finds a way to find another level time and time again, so I would never bet against him." In the previous season, Connor McDavid delivered a jaw-dropping performance, tallying 153 points, comprising 64 goals and 89 assists, in 82 games.
Such numbers haven't been seen in the NHL since Mario Lemieux's legendary 161-point season with the Penguins back in 1995-96. It's important to note that no player has surpassed the 170-point milestone since Lemieux's astonishing 199-point season in 1988-89. McDavid's consistency and ability to elevate his game make him a prime candidate to challenge this longstanding record.
Related: Nikita Zadorov ROARS against Russian invasion unleashing a fiery stand for peace while facing career turbulence
Sidney Crosby and Connor McDavid's performance and achievements
Connor McDavid's trophy cabinet is filling up rapidly. He's secured the Hart Trophy as the NHL's most valuable player thrice (in 2017, 2021, and 2023), the Ted Lindsay Award as the most outstanding player in the NHL (as voted on by fellow players) four times (in 2017, 2018, 2021, and 2023), and the Maurice "Rocket" Richard Trophy as the League's leading goal-scorer for the first time.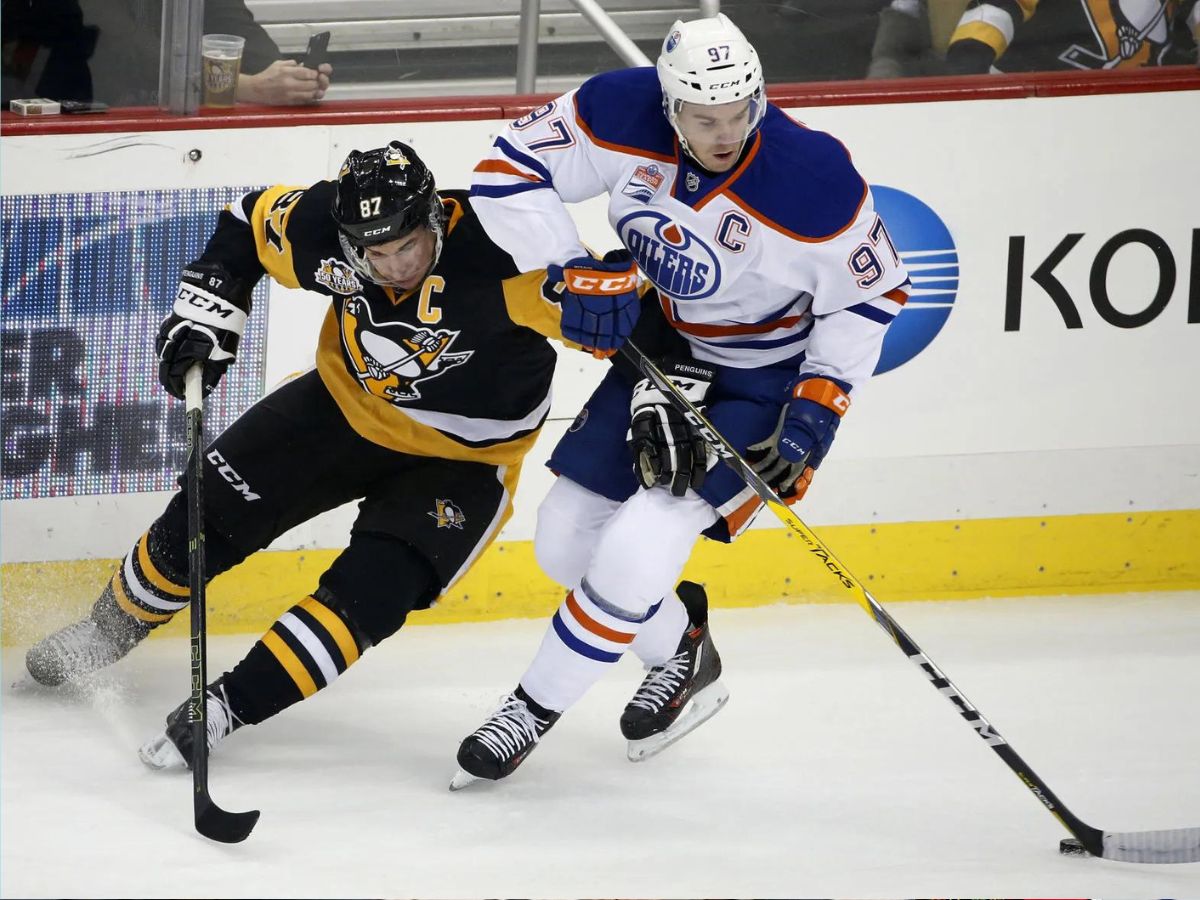 These accolades highlight McDavid's undeniable impact on the ice, reinforcing Crosby's assertion that betting against him might not be wise. Sidney Crosby's illustrious career also merits recognition.
He's clinched the Hart Trophy twice (in 2007 and 2014), the Ted Lindsay Award three times (in 2007, 2013, and 2014), and the Maurice "Rocket" Richard Trophy twice (in 2010 and 2017). Additionally, Crosby led the Pittsburgh Penguins to three Stanley Cup championships in 2009, 2016, and 2017. His achievements, though not to be understated, are now juxtaposed with the meteoric rise of McDavid.
To put McDavid's potential feat into context, the current team record for most points in an NHL season stands at 135 points, held by the Boston Bruins in the 2022-23 season. The individual record for most points in a single season is held by Wayne Gretzky. As fans look ahead, the question lingers: Can McDavid surpass the 170-point mark? It's a milestone that would etch his name alongside the greatest in NHL history.
In case you missed it:
In a heartfelt ceremony, Sidney Crosby pays tribute as Nathan MacKinnon's iconic No. 29 jersey is retired by the Halifax Mooseheads
WATCH: Sidney Crosby 'The Next One' surprises Penguins fans by delivering 2023-24 season tickets to their doorstep