A party welcomes drinks! But maybe the Penguins captain Sidney Crosby had too much of it. We all know that "Sid the Kid" is a genius when it comes to hiding his personal affairs.
But there's always a time when you can't help but let yourself loose. Crosby was in a similar state at his buddy Nathan MacKinnon's Stanley Cup celebration party, where he remained after chugging down the drinks while the champion left to rest.
Also Read| Nathan MacKinnon signs 8-year monstrous deal with Avalanche, becomes highest-paid NHL player
Sidney Crosby shares his drunken story with 32 Podcast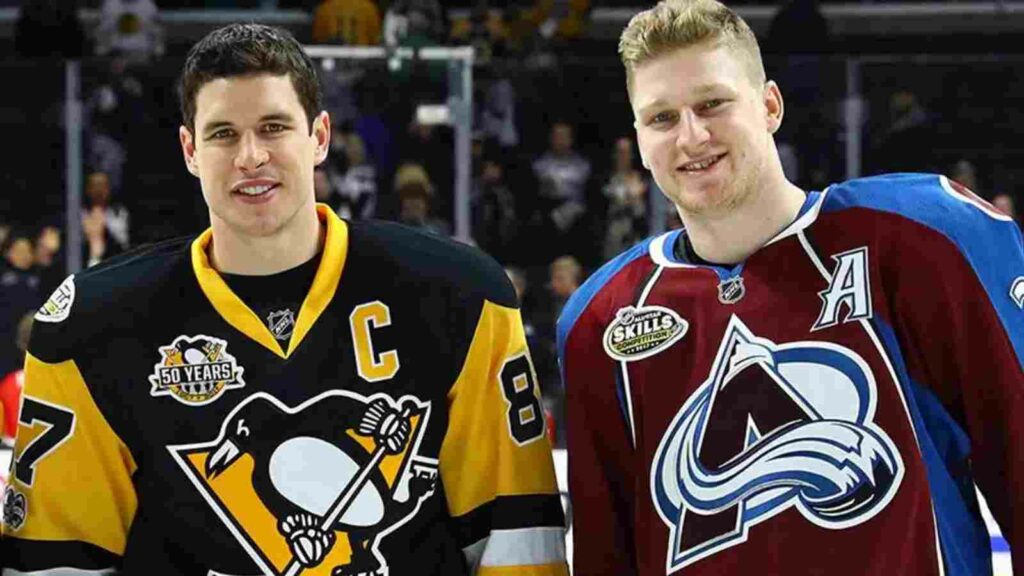 After sobering up he recalled that night's incident and laughingly stated that he ranked in at least the "Top 5" among other drunken party attendees. Ranking himself was a way for him to correct what the Avs center had said earlier. 
In a podcast, 32 Thoughts, MacKinnon said that Crosby was among the "Top 10" drunken people on the celebratory day. That may have ticked off the iconic player a bit. 
During a conversation with Elliotte Friedman and Jeff Marek, Crosby stated, "[MacKinnon] left two hours before I did. I think I shut down the Alehouse that night." The Alehouse he referred to was the Halifax Alehouse bar, where the celebration took place.
But this isn't the end of the story! Getting drunk and ranking himself was all a part of MacKinnon's challenge to him. Following an interview with MacKinnon after the Stanley Cup victory, he stated, "I've been the drunkest guy for two of his [Stanley Cup parties], so [Crosby] better be drunk at mine".
Well, it's certain that Crosby lived up to his challenge! Crosby was often referred to as the most boring guy in NHL. Now look, he's proved everyone wrong. And that too in a fashionable way.
Also Read| Jordan Kyrou will be donning "Blue Note" after signing 8-year deal with the St. Louis Blues
Also Read| Twitter bickers as ex-Pens center Evan Rodrigues signs $2 million deal with defending Stanley Cup champions