Antti Raanta is an ice hockey professional, playing for the Carolina Hurricanes of the National Hockey League. He not only played with the Hurricanes, but was part of the Chicago Blackhawks, New York Rangers, and Arizona Coyotes too. He was the winner of the Finnish Championship Award when he was playing for the Porin Assat Hockey Club. Raanta also won the Lassen Oksanen Trophy and the Jari Kurri Trophy for being the best player in the playoffs.
Raanta made his official NHL debut with the Blackhawks on the 19th of November 2013, where he stopped 14 shots out of 16. His first career shutout happened in December 2013 when he stopped all 26 shots against the Los Angeles Kings. He also led the team to clinch a playoff spot in April 2022 against the Buffalo Sabres. Aside from his professional goals and achievements, he is also a successful father and husband to his children and wife. He has married Anna Ylijoki and is the parent of two lovely kids.
Also Read| Who is Brad Marchand's wife? Know all about Katrina Solane
Antti Raanta and Anna Ylijoki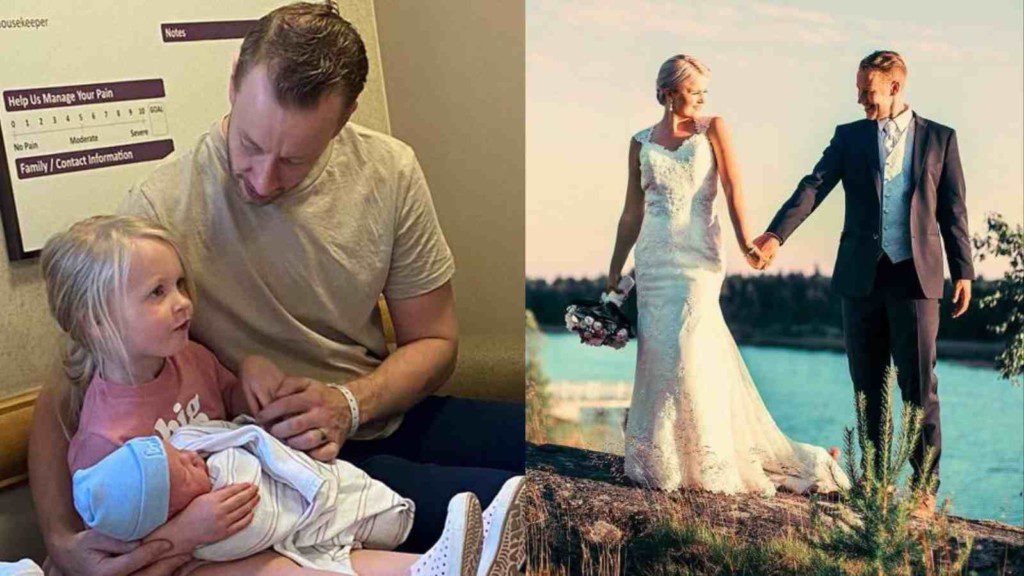 Antti Raanta and Anna Ylijoki dated for a long time before getting hitched. The two tied the knot on July 4, 2015, and celebrated their happy fifth anniversary on July 4, 2021. According to playerswiki.com, their marriage took place in the Church of the Holy Cross at Rauma. Their wedding guests included their family members, friends, beloved ones, and Raanta's teammates. The couple shared their wedding photographs where one can guess how their lavish wedding party took place.
Also Read| Who is Kris Letang's wife? Know all about Catherine Laflamme
As Anna is a very private person, much information regarding her life details is not revealed. Even her Instagram account has been made private so not much is known regarding her daily life. Both Raanta and Anna have been enjoying their sweet time with their two children. Anna gave birth to their eldest daughter Evelyn on 3rd February 2017, and their youngest son Lukas on 25th February 2020. Both the children have their birthdays in February. The family shares a deep bond and mostly stays out of negative rumors. Anna and the children are often found cheering on Raanta's matches.
Also Read| "Play La Bamba, baby" – Young Edmonton Oilers fan shares special video message after win against Kings in Game 7