John Carlson is a professional American ice hockey defenceman for the Washington Capitals of the National Hockey League, as well as the alternate captain of the Capitals. John Carlson and Gina Nucci got married in 2014 and are now the parent of three wonderful kids. He got drafted in the 2008 National Hockey League Entry Draft as the 27th overall. He was a part of Indiana Ice of the United States Hockey League.
He was also a part of the American Hockey League and participated in the 2010 and 2014 World Junior Championships and in the Winter Olympics respectively. Currently, in 2022, he is earning a net worth of $2.51 million. His hockey career started with the Atlantic Youth Hockey League where he scored 50 points in 44 games with the New Jersey Rockets Youth Hockey Organization. He made his way all through NHL and is currently recorded as one of the Capitals' highest-scoring defencemen.
Also Read| Who is Max Pacioretty's wife? Know all about Katia Afinogenov
John Carlson and Gina Nucci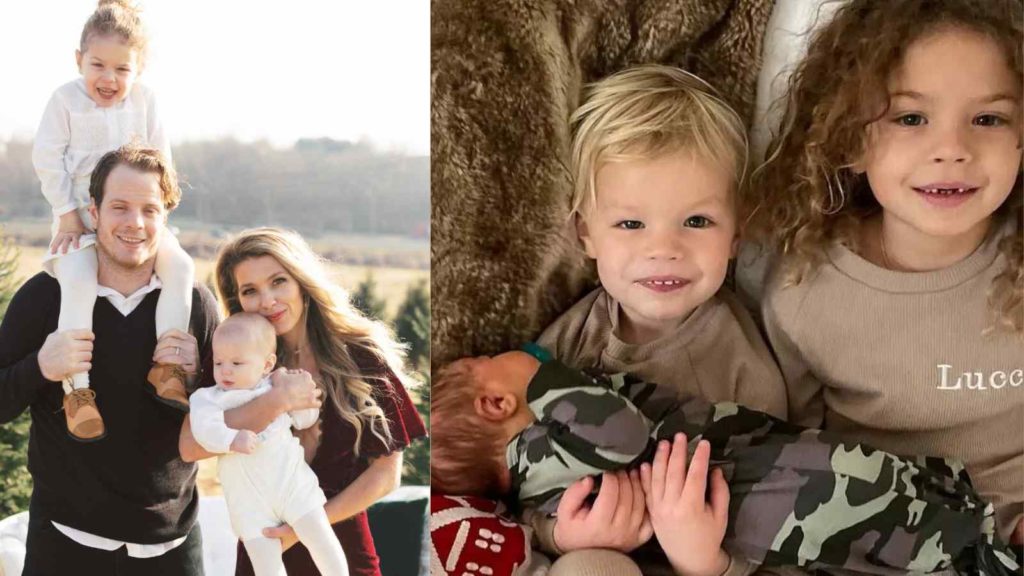 John Carlson and Gina Nucci were dating for a long time before they decided to commit to each other for a lifetime. The duo got married on September 6, 2014. Gina is said to be actively involved in social activities, especially activities involving the welfare of children. She even handles a website called Children's National where she raises funds for homeless children. According to zgr.net, the couple got engaged while eating pizza in 2014 March. The wedding included their dear people, including family, friends, and teammates. The couple shares a strong bond and avoids any negative rumours online.
Also Read| Who is T. J. Oshie's Wife? Know all about Lauren Cosgrove
John and Gina gave birth to three wonderful children. On June 15, 2015, the couple celebrated the birth of the lovely Lucca. Soon after she found herself pregnant with their second child. But due to an unfortunate incident, she had a miscarriage while Lucca Carlson was just 4 months old. Then after the couple welcomed their secondborn Rudy Carlson in May 2018, and finally Gina gave birth to their third child Swayer John Carlson in November 2020. The family had o go through tough times while sometimes enjoying wonderful moments with their children.
Also Read| Who is Alex Ovechkin's wife? Know all about Anastasia Shubskaya