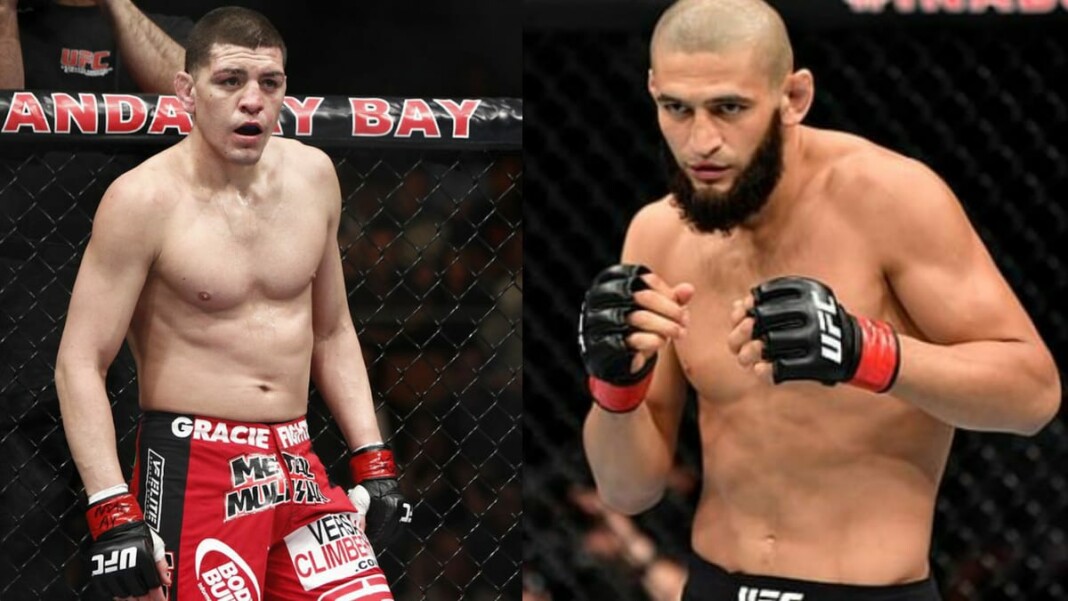 Nick Diaz is a fan favorite and represents Stockton, California. UFC President Dana White suggested that Nick Diaz wanted to fight and he was hoping he would get an offer very soon. One of the offers that stand for Nick is Khamzat Chimaev. Among all the stars in the UFC 261 audience, the eldest of Diaz brothers was present too.
Nick last fought in the octagon at UFC 183 in the year 2015. The Stockton gangster has not fought inside the octagon since then. The fans have been waiting for the return of Nick for a long time. This is the closest we have seen Dana mention about his return.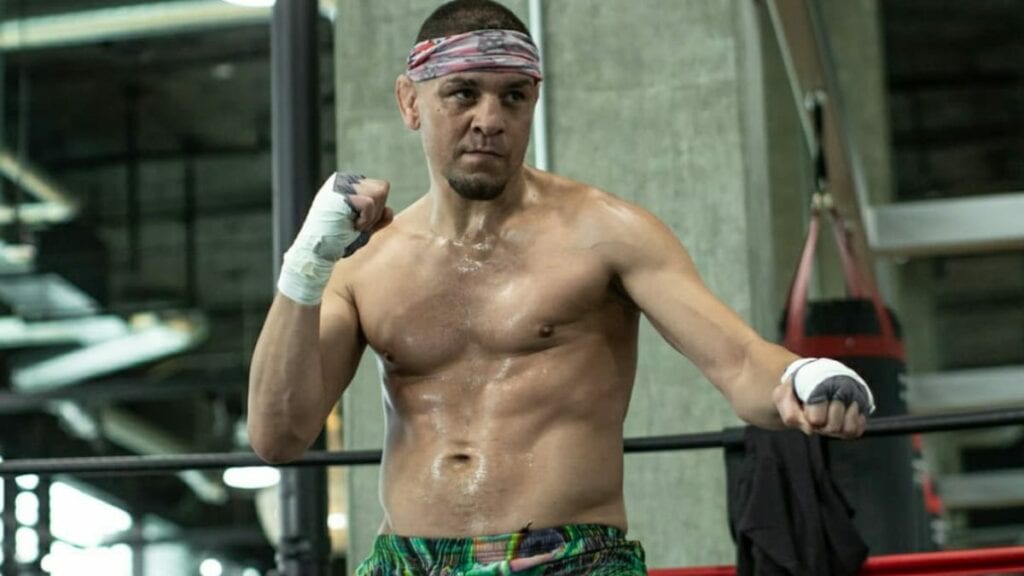 One of the fighters that are not booked is the "UFC Breakout fighter of the year" Khamzat Chimaev. The fighter from Chechnya was on the brinks of retiring after his COVID nightmares but now is all well and good waiting for a comeback. After reports suggested that the UFC are planning a matchup between Nick Diaz and Khamzat, the undefeated welterweight shed his thoughts on it.
In a recent interview with MMAJunkie, Khamzat said he is open to fighting the Stockton fighter. "He's a legend," Chimaev said. "Everybody knows him in this world, the MMA world. He's good. These good guys, they're like play gangsters. It's going to be a good fight if he wants to fight against me. I don't know. Maybe he's scared."
Khamzat Chimaev is not afraid of Nick Diaz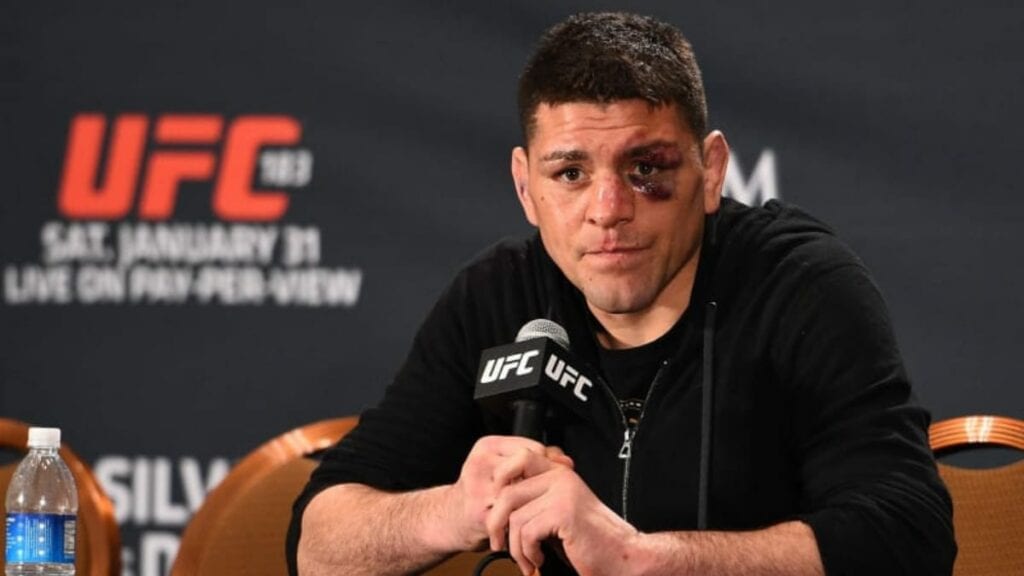 There is no doubt that Nick Diaz is a fan favorite and one of the reasons is because he is the most real fighter in the world. But Khamzat calls out Nick Diaz identity as being a gangster and surely questions it in his latest interview. "This is MMA; this is sport," Chimaev said.
"Who is the gangster here? Gangster is other things. People kill each other. Maybe in this game, (Diaz) is a gangster. You can say like that. I grow up in the war, brother. This is bullsh*t for me, somebody's a gangster. No, I've seen many things in my life. For me, nobody is gangster," ended Khamzat on Nick Diaz.
Do you think this is the ideal matchup for Nick Diaz on his return?
Also read: "Shevchenko was like a f*cking demon tonight," says Dana White as he describes Valentina Shevchenko performance at UFC 261
Jorge Masvidal says he is a fan of Kamaru Usman after UFC 261