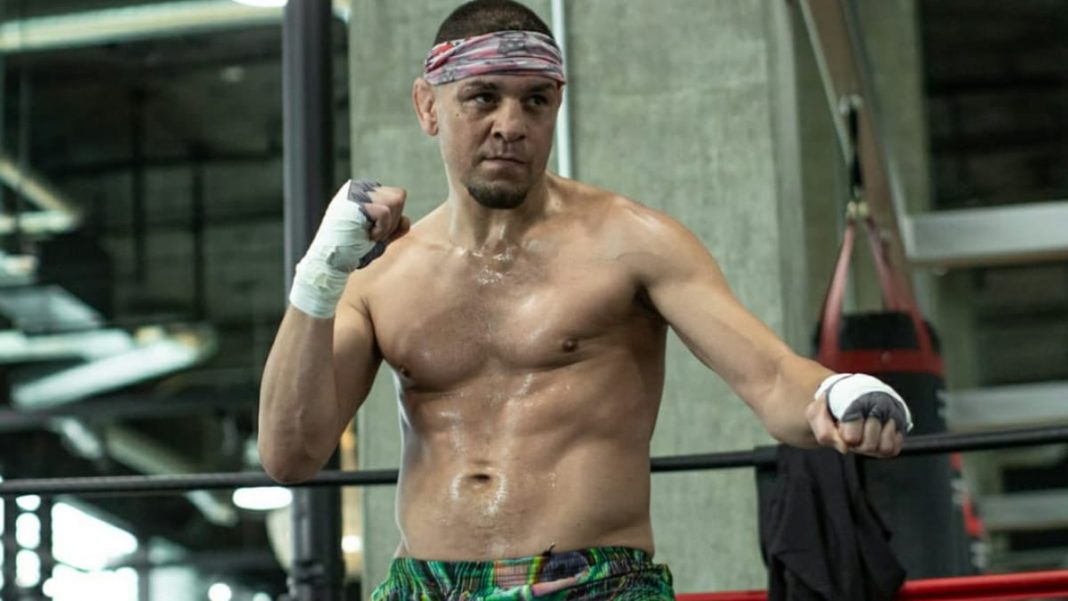 The smoke machine, Nick Diaz is all set for his comeback to the UFC. The former welterweight champion in Strikeforce hasn't stepped in the ring since the year 2015. Nick Diaz has a record of 26-9-0. His last fight in the UFC octagon was with former champion Anderson Silva. The bout between them ended in a draw. Nick tasted victory last against BJ Penn in the Welterweight division. Nick Diaz won the battle by a decision in the 3rd round.
Why hasn't Nick Diaz fought since 2015?
The American Mixed Martial artist hasn't fought since 2015 as he received a ban for testing positive for Marijuana. The Nevada State Athletic Commission suspended the fighter for 5 years and fined him $165,000. The fighter was accused of consuming marijuana metabolites at UFC 183, during fight against Anderson Silva.
The ban was so serious that it wouldn't allow him to corner his brother, Nate Diaz during UFC 196 and UFC 202. The longtime welterweight will be making a comeback after spending six years on the sidelines. It is no doubt that Nick has been working hard and hitting the gym preparing for his comeback according to his trainer, Jose Garcia.
"We are currently working to get Nick back on line," says trainer Jose Garcia
Nick Diaz's trainer wrote, "The general is well some y'all gossiping hoes out there need to quit that n chill,".
"Nick Diaz is locked out of his social network. Not active in his social network due to that matter..YALL lames needs to stop praying for Nick Diaz downfall.. He has a couple of people on his 'PEOPLE TO KILL' list for his UFC return. Thank you for all your concerns for my brother. He is living a life better than most of us….. we are currently working to get Nick back on line #wardiaz Diaz army stay ready. When he calls it's war."
Who will Nick Diaz fight when he makes his comeback?
Also read "What a trilogy I have in my hands," says Conor McGregor as he breakdowns his fight against Dustin