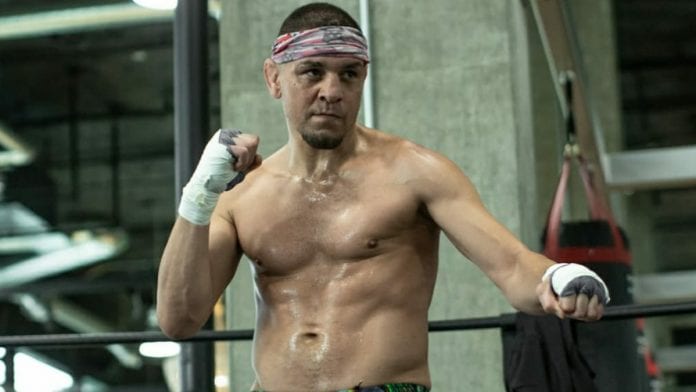 UFC 261 was the biggest event of the year, and it showcased the three title fights, and it was breathtaking, every fight on the main card was a stunner, Chris Weidman had a terrible leg injury but other than that every single fight was a masterpiece.
Anthony Smith's brutal leg kick forced Jimmy Crute to not compete and further, Valentina Shevchenko dominated Jessica Andrade, Rose Namajunas landed a perfect head kick to win the title in a very emotional way, and lastly Kamaru Usman knocked the hell out of Jorge Masvidal.
But there was one more event that caught the eyes, Nick Diaz attended the event, and Dana White was asked if Nick wanted to compete and he said, "Nick wants to fight. Sure, (we'll give him one). … We'll see how this goes. He's waiting for me in the back right now. I'm going to go talk to him."
Nick Diaz is going to compete for the first time after 2015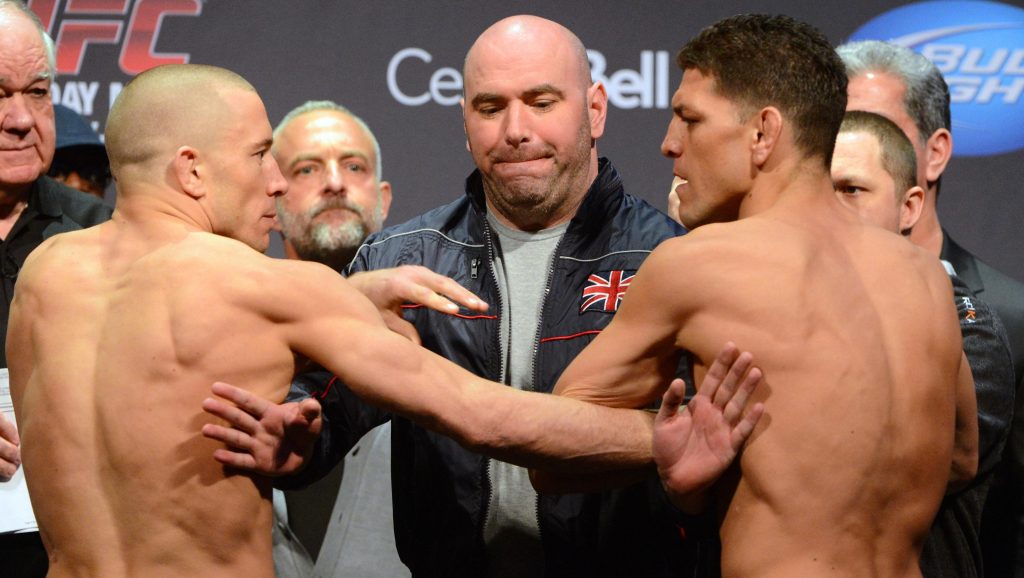 Nick Diaz sure is a star, and his return was awaited by his fans for a long time, Diaz hasn't fought since 2015 when he competed against Anderson Silva, he lost the fight but both of them were tested for banned substances and the fight was later declared as a no contest.
This fight was followed by back-to-back losses against Georges St-Pierre and Carlos Condit, but Nick competed against the elite athlete throughout his life, and it will be interesting to see his return inside the cage.
Also read: Colby Covington, Amanda Nunes, Gilbert Burns, Derrick Lewis, and other UFC aces are lost for words after Kamaru Usman knocked out Jorge Masvidal
Gilbert Burns, Cynthia Calvillo, Robert Whittaker, Derrick Lewis, and others react to Valentina Shevchenko's flawless victory