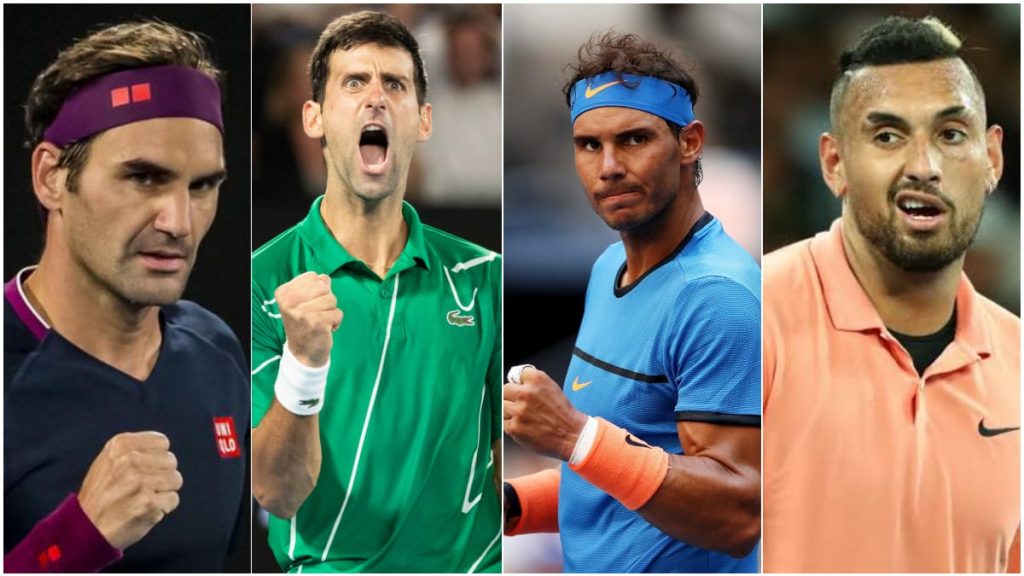 Nick Kyrgios is away from the tennis tour at the moment. The Aussie is meanwhile active on social media accounts. Recently, he has responded to a tweet and expressed his view.
The Australian shared a tweet in response to the comment by Daniel Kaplan that acknowledged the drop in ESPN viewership. It was surprising the tweet had no sign of Novak Djokovic. The latter only mentioned Roger Federer and Rafael Nadal in the tweet, the Aussie responded with a quirky tweet that tagged the US Open too.
Gael Monfils, Stan Wawrinka and Nick Kyrgios in the list
The US Open 2020 will be seeing a new champion. None of the players left in the tour has ever won a slam. Moreover, this will be the first Grand slam for any of them. No wonder ESPN has seen a dip in the ratings by whooping 46%. NBA season has clashed with the slam thus, the sports enthusiasts have skipped the telecast of the slam.
The fall in ratings is clear due to none of the Big 3 (Federer, Djokovic, Nadal) left in the tournament. Thus, Nick highlighted his name as one of the entertainers. The other two were Gael Monfils and Stan Wawrinka.
While Monfils is super athletic on the court and picks up every ball running from baseline to the shirt court. He also shows off some trick shots including tweeners and no-see shots.
Wawrinka has an extraordinary single hand backhand. The Swiss has the backhand as a weapon that helps him attack easily on the court. The last name is of Kyrgios himself. The Australian engages with the crowd and also hits trick shots often on the court. His reactions are always worth a look, after crucial points.
The Aussie has been away from the courts ever since the tours halted due to the pandemic. Monfils too has skipped the hard court season but will be there on clay. Similarly, Stan will be seen on the clay as well. The Rome Masters will begin from 14th September.
Also Read: "Kyrgios is my favorite player and I love watching Federer," British Junior Arthur Fery