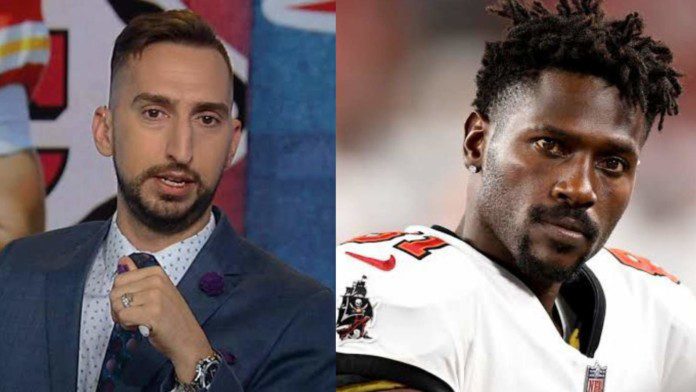 In their Week 17 matchup against the Jets , Tampa Bay Buccaneers came from behind and secured another victory due to the excellence of their Quarterback the Great Tom Brady.
Apart from the victory the main focus was on Bucs WR Antonio Brown who stormed out of the field after throwing away his jersey and shoulder pads in the 3rd quarter of the game which shocked the entire NFL world.
"I believe Antonio Brown cost himself the rest of his NFL career, he cost himself any chance he had of making the HOF & I believe he cost the Bucs any realistic chance of returning to the Super Bowl." – Nick Wright.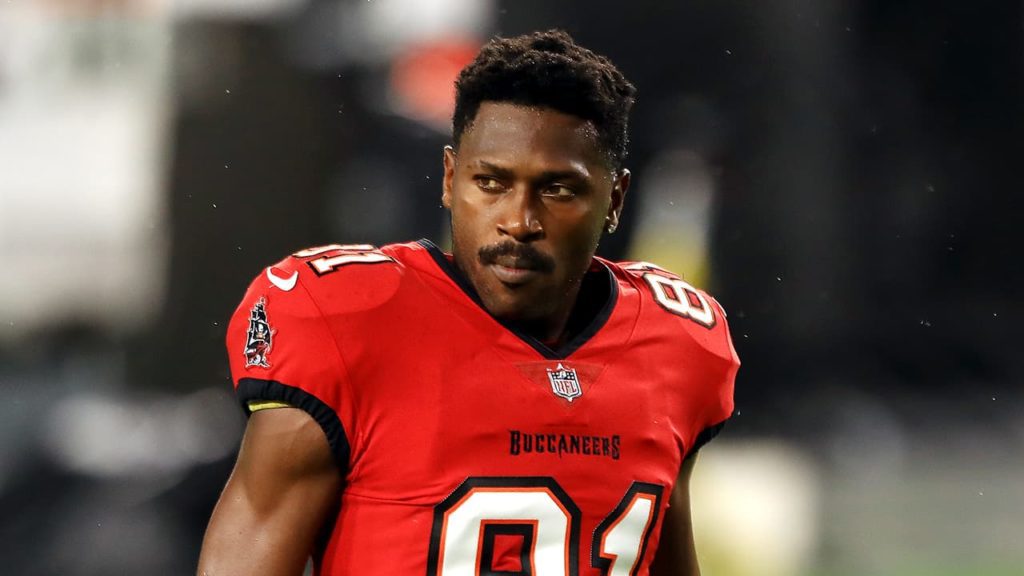 The Fox Sports analyst Nick Wright believes that Antonio Brown has cost himself his NFL career as well as the chance for the Bucs to go back to the Super Bowl because of the incident which happened in the match against the Jets.
He says that Tampa Bay are already struggling with a lot of injuries in their attack and after now when they have parted ways with Antonio Brown it will be difficult to make a deep playoff run this season.
"Some of the blame should also go to Tom Brady." – Nick Wright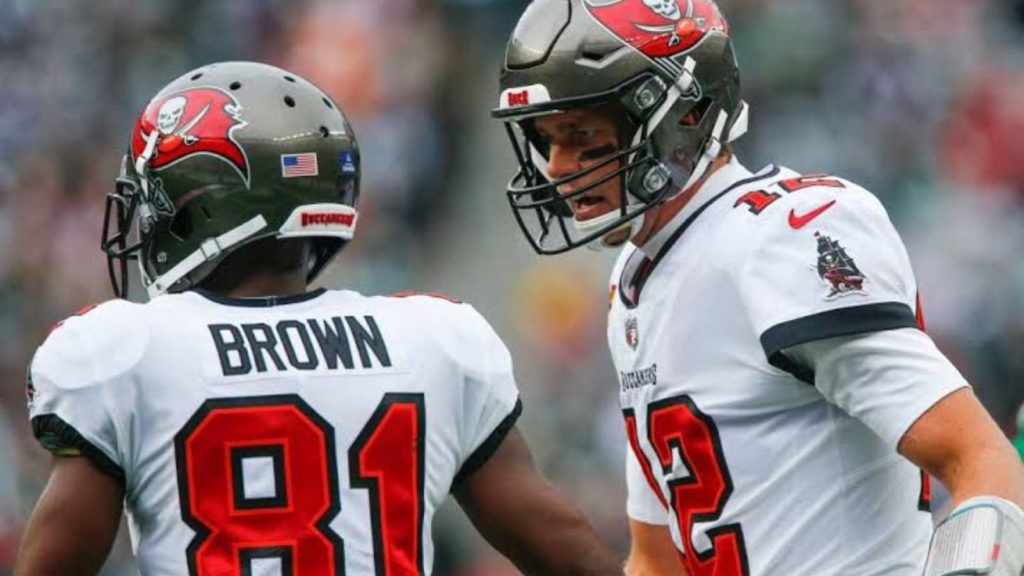 Nick Wright says that some of the blame should also go to Tom Brady who has been the biggest advocate of Antonio as the WR has always found himself in some sort of trouble which has cost the team.
Nick compares Brady with LeBron as he thinks LeBron always gets blamed whenever his roster causes some trouble and Brady should also be held with the same standards as he had a pivotal role in recruiting Brown for the Bucs.
It would be a tough task for Tampa Bay to reach another Super Bowl this season because of all the injuries and the drama which has been caused in past few weeks.
Tom Brady would love to take on this challenge and lead the Bucs to another Super Bowl to prove everyone again that he is the best when it matters the most.
Also read : Watch: Antonio Brown takes off after taking his shirt in a bizzare incident against Jets in 3rd quarter