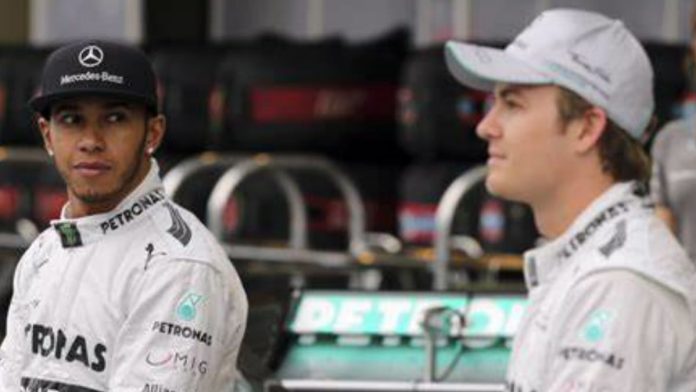 Mercedes' hybrid-era domination has majorly come through their driver, Lewis Hamilton. He has won all the drivers' championship except one. Nico Rosberg rattled Lewis like very few other F1 drivers on the grid. He used every trick in the book in a bid to become a world champion. Wherein Hamilton friend turned foe Rosberg beat him in 2016 and immediately retired.
Mercedes Team Principal, Toto Wolff revealed how badly Nico Rosberg wanted to get the better of Lewis Hamilton and also defended Rosberg's replacement Valtteri Bottas about his competitive spirit.
Toto Wolff reveals how badly Nico Rosberg wanted to beat Lewis Hamilton
Mercedes Team Principal, Toto Wolff, has come forward to defend the Finnish driver. While acknowledging the approach of Rosberg, he defended the competitive fire inside Valtteri Bottas.
"Valtteri is not Nico [Rosberg], he also works quite differently. He certainly has the will inside him to get close to Lewis and beat him, but in his own way, which is different.
"It's all about your own performance, your own expectations, which is different from, for example, unloading every political weapon. But those were also Nico's strengths. You have to admit that," added Toto Wolff.
Toto Wolff concluded, "He (Bottas) needs to get together his starts, his racing and the most important is to pounce when Lewis has these small dips of weaknesses. If you pounce in those moments, it can really rattle Lewis. And it can prolong that weakness for a couple of races and those are the moments that you just need to maximize."
Also read: F1 CEO Stefano Domenicali Disagrees with Lewis Hamilton's stance on 2-Day…