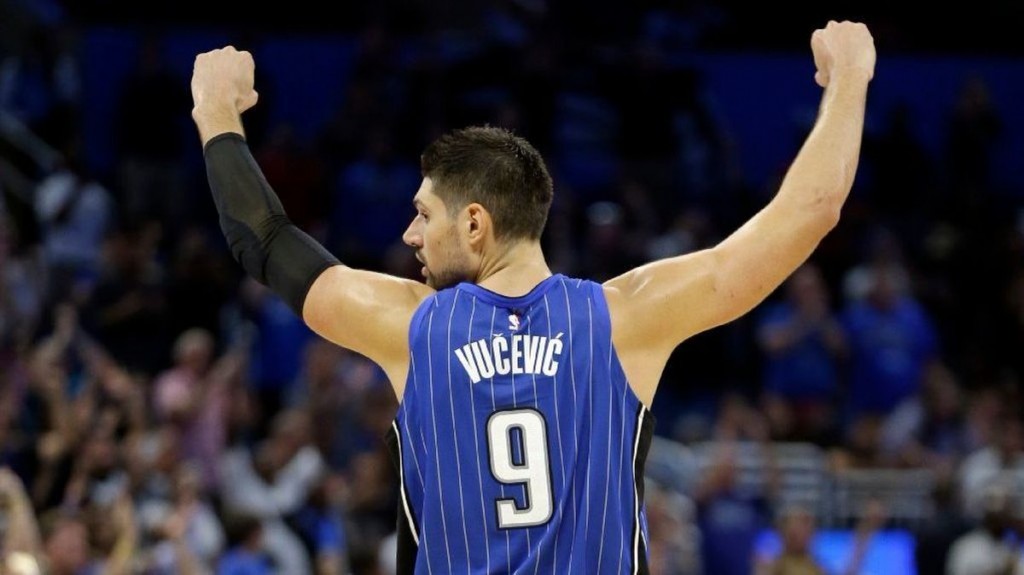 It seems like Orlando Magic is willing to let go of all their marquee players, after Aaron Gordon, All-Star Nikola Vucevic also finds his way out of the team to be acquired by Chicago Bulls. Nikola Vucevic and Al Farouq Aminu have been sent to Chicago Bulls in exchange of Wendell Carter Jr and Otto Porter Jr with 2 first round picks.
The first two picks received by Orlando Magic are for the year 2021 and 2023. The Chicago Bulls have also acquired Daniel Theis from Boston Celtics in a separate deal to strengthen their squad. The Bulls also acquired Troy Brown and Wagner from the Wizards in exchange for Daniel Gafford and Chandler Hutchinson. Wagner was then shipped to Boston in the Theis deal.
Orlando Magic and Chicago Bulls agree on Nikola Vucevic's trade
Vucevic, who is averaging a career-best 24.5 points and 11.8 rebounds this season while shooting 40.6% from 3-point range, is a huge addition for the Bulls. The Magic are moving toward a rebuild, with Aaron Gordon having been dealt to Denver Nuggets.
"Anytime you trade a player like Nikola, it is a tough decision to make," Magic president of basketball operations Jeff Weltman said in a statement. "'Vooch' will go down as one of the best players to ever wear a Magic uniform and we can't thank him enough for all the contributions he made to the organization, both on and off the court."
According to ESPN Stats & Information, Vucevic, who has two years and $46 million remaining on his contract after this season, is just one of four players in the league to average 21 points and 11 rebounds over the last three seasons, along with Giannis Antetokounmpo, Joel Embiid and Karl-Anthony Towns.
Also Read: Aaron Gordon moves to Denver Nuggets from Orlando Magic