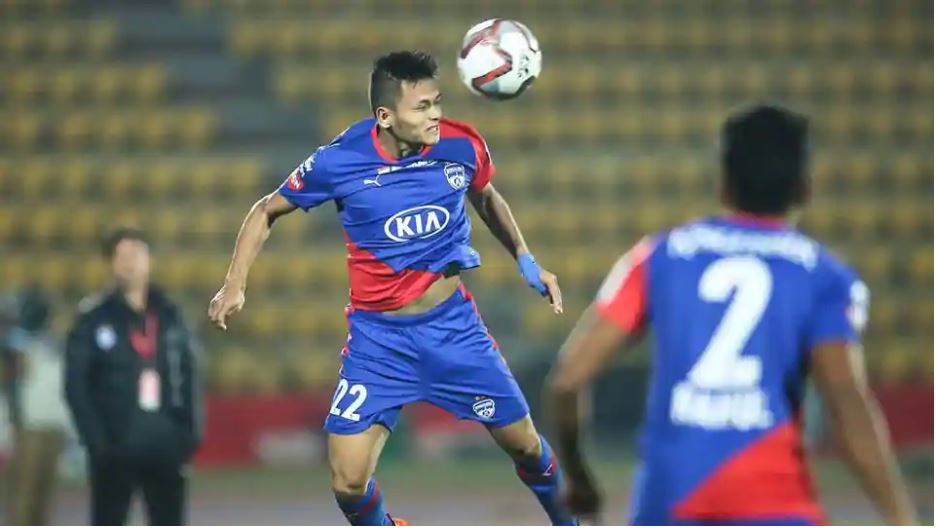 Nishu Kumar is aiming at a spot in the first XI when the 2020-21 season Indian Super League commences. Nishu Kumar finalised his move to Kerala Blaster for a 4-year contract. The transfer made Nishu Kumar the highest paid Indian defender surpassing the record of Sandesh Jhingan.
Nishu Kumar in a live Instagram session announced his plans at the club:
"I have to fight for my position in the first team. My personal goal is to be a regular in the team. I want to win the trophy and want to play in the AFC competitions in the future."
The 22-year old defender believes he has adapted to Kibu Vicuna's, the head coach of Kerala Blasters, style of play.
"I spoke with Kibu about tactics, I feel like I played a similar style before so it would be easier for me to adapt to his football."
Kumar on his move to the Kerala Blasters:
"I am feeling super excited. I spoke with the Blasters officials and they told me they have plans for the future and that they are building a good team.
The 22-year old UP boy wanted to face new challenges as he made a move down south.
"I wanted to face a new challenge – how I can survive in a new team. And it is Kerala, everyone wants to play for Kerala Blasters." – he added.
Why Kumar joined Kerala Blasters: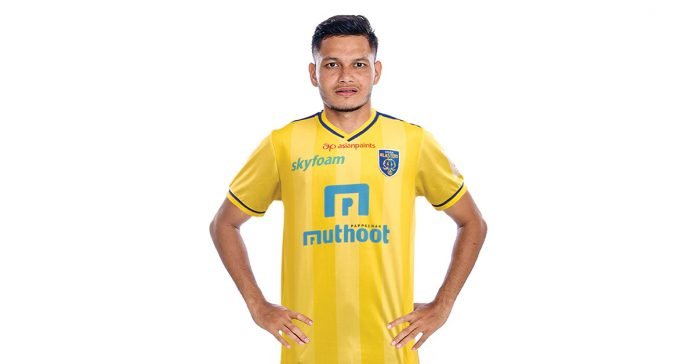 One of the reasons for Kumar's move was the fans and the supporters of Kerala Blasters.
"Kerala Blasters fanbase is huge, they are loving, I am excited to play in front of them. I have already received so many messages from them. I can't wait to get started." – Nishu said.
The 22-year old prefers to play as the right-back and would be crucial for Vicuna's Kerala Blasters. The boy from Muzaffarnagar, Uttar Pradesh has a sweet right foot touch and could also play out at midfield if required.
The Chelsea supporter, who listed his favourite footballers as John Terry and Cesar Azpilicueta.
"My favourite position was centre-back. I was a centre-back till the U-17 level. Even in the U16 national team, I played as a centre-back. For U-19s, the coach changed my position." – Kumar told.
Also read: AIFF conducted a web-based FIFA MA tutorial for Referees