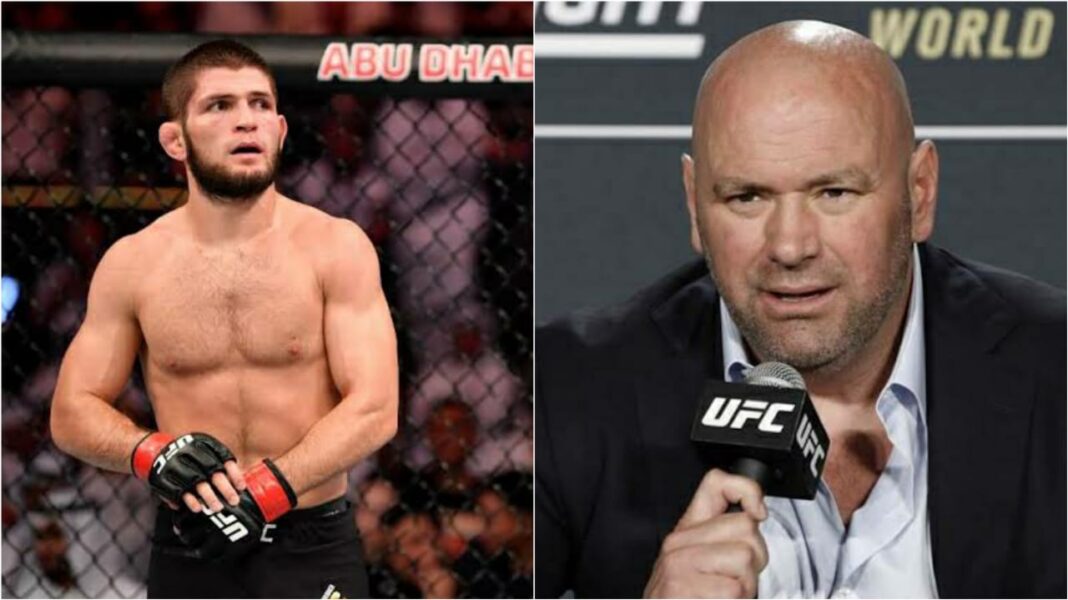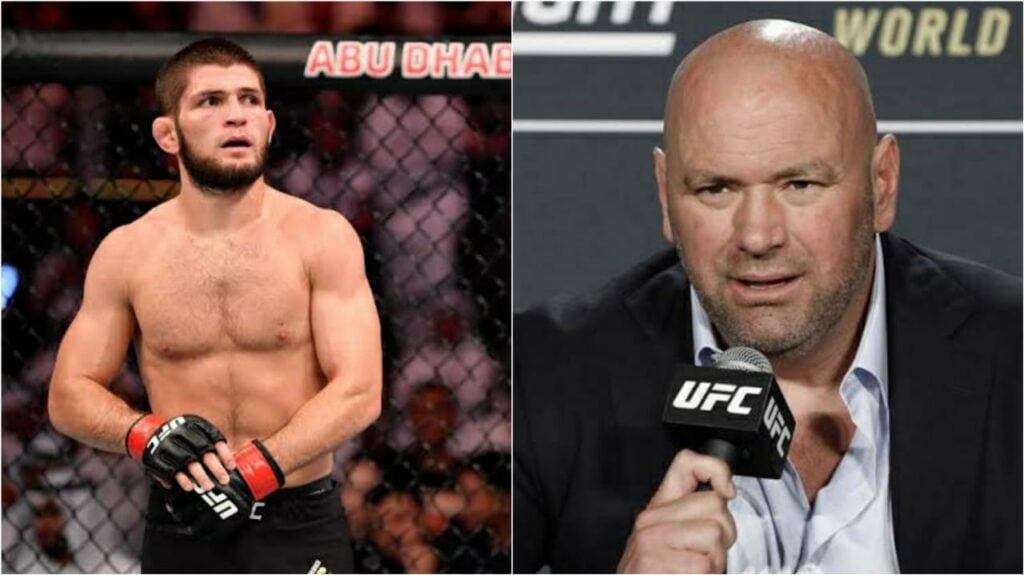 Khabib Nurmagomedov was scheduled against Justin Gaethje to defend his steak as well as UFC Lightweight Title as the competition returns with action, being held on the Fight Island. However, the date and time were not confirmed or told by the UFC President, Dana White. Khabib lost his father Abdulmanap Nurmagomedov recently who was more than just a coach for him. His father trained him since he was a child to being by his corner for all the matches, he has been a part of in his MMA career.
While interacting with MMA Junkie, Dana White quoted, "We're not messing with Khabib. We're leaving Khabib alone. Khabib needs time," White said. "Khabib is going to need time to get his head straight and figure out what's next for him, you know? So we're just gonna leave him alone for a little while. We'll figure it out."
Also Read Russian President Vladimir Putin offered his sincere condolences to Khabib Nurmagomedov family
While the whole of the UFC Federation showed its condolences to the Russian fighter following his father's demise, White stated that there is no hurry in calling on Khabib as of yet. He could take his time. Khabib was eventually squared off against Ferguson, but as history repeated itself that fight was called up, eventually leading to a battle against a well-deserving Gaethje.
Nevertheless, fanatics from all over the world are waiting for the Eagle to return. However, releasing his loss is huge, it is expected that Khabib would definitely take some time off the octagon. Khabib was reported to visit Fight Island as his brother was supposed to make his debut. Abut no official word on any chances of his participation has come in yet.
Also Read Khabib's two teammates cancel their departure to Abu Dhabi; UFC suffers another setback