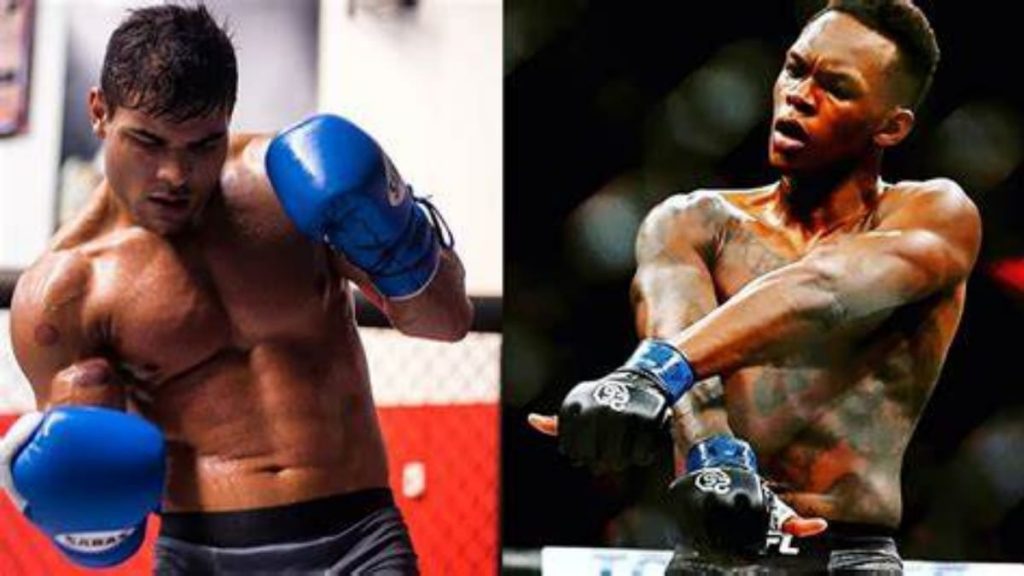 Undefeated middleweight contender Paulo Costa is putting the pedal to the metal ahead of his title showdown with champion Israel Adesanya at UFC 253. This does not only include training hard but also firing constant shots at the Adesanya.
Costa, who does very little to avoid conflict inside of the cage. Lately fired another shot at Adesanya by calling him the "No 1. fastest runner in the world" after Usain Bolt tested positive of coronavirus. As Costa feels Adesanya runs more than he fights. Referring out the champ's lacklustre title defence against Yoel Romero previously.
Paulo Costa labels Israel Adesanya as fatest runner
Speaking about his fight against Israel Adesanya on virtual media day. Costa said, "I think he will be like [Yoel] Romero [fight] — more running."
He added, "I don't know if you know but Usain Bolt is the fastest man in the world he got coronavirus. I wish the best for him, good recovery for him. But with this news, now Adesanya is the No. 1 fastest man in the world. Adesanya is now officially the No. 1 fastest runner of the world."
The undefeated challenger also mentioned that he is able to get into Adesanya's head because the latter is mentally weak and that he doesn't care about him at all.
Paulo Costa also stated that he does not want to win via decision. He is evidently traning hard only to tear apart Adesanya inside the octagon.
"I go to finish the fight and not let judges [get involved]. I go to destroy him. That's what I do. I'm training to do that, to destroy him. For sure, I don't believe he will be there until the third round. I will finish the fight with ground and pound. I will take him down. I will finish this fight with striking, but he will not get on the third round."
Also Read: "An easy victory" Israel Adesanya on UFC 253 fight against Paulo Costa