There is absolutely no debate about the domination of the Big 3 in the sport of tennis. Having won 53 out of 67 Majors they have combined played in, is a significant proof of their supremacy. While comparing the Big 3, World No.1, Djokovic just edges over both his competitors by a thin margin.
Talking about the average win percentage in all 3 surfaces, the Serbian just comes out at the top with 82.73%, followed by Nadal at 82.64% and then Federer at 82.27% respectively.
A legacy and heritage beyond comparison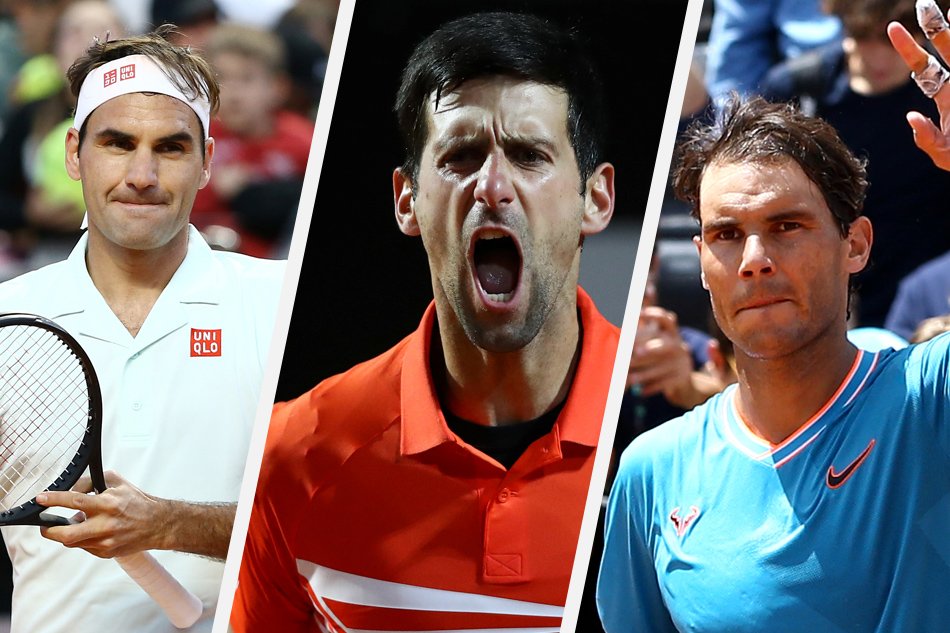 Each player in the Big 3 has a different specialized surface, Rafael Nadal is known as the king of clay, while Federer is known for his mastery on the grass court and Djokovic for his proficiency on the carpet surface. Looking at these staggering numbers, one could sense how close they are in the race of surpassing each other and why every match is important to them. Having said that, the bounce and speed on every surface is different. While grass court is the fastest, it has the lowest ball bounce. On the contrary, the clay court is the slowest, having the highest bounce.
There is absolutely no doubt that the Big 3 have time and again re-established themselves on every surface. But the reason why they are so profoundly praised is their ability to change their technique and still have the same precision on each surface.
However, this small % win for Djokovic could be stated as a fact for him, to believe he has the edge over the other two players. Although nothing can change or even can be compared, to the love, honor, and respect, both Rafael Nadal and Roger Federer have gathered over these years, throughout the globe.
There has to be one or the other fact, which leads either Nadal, Federer or Djokovic over the other. Yet their presence on the court and the reality that each of those players are still able to entertain fanatics all over the World should be immensely appreciated.
Also Read 5 Roger Federer records that are hard to break for Novak Djokovic