Novak Djokovic is undoubtedly one of the greatest tennis players of the previous decade, alongside the likes of Rafael Nadal and Roger Federer. 2021 is proving to be a fruitful year for the Serbian so far, after he lifted his 18th Grandslam in Melbourne in February. Moreover, on March 8, he surpassed Roger Federer's record of most weeks at the top of ATP Rankings, and attained the historic world number one ranking.
Novak Djokovic has been away from the tour in order to recover from the abdominal strain he suffered during the Australian Open. The Serbian also wanted to spend time with his own family, which was a reason for his withdrawal from Miami Open 2021. However, he has been active on social media, after he made a hilarious comment on Lewis Hamilton's Instagram post.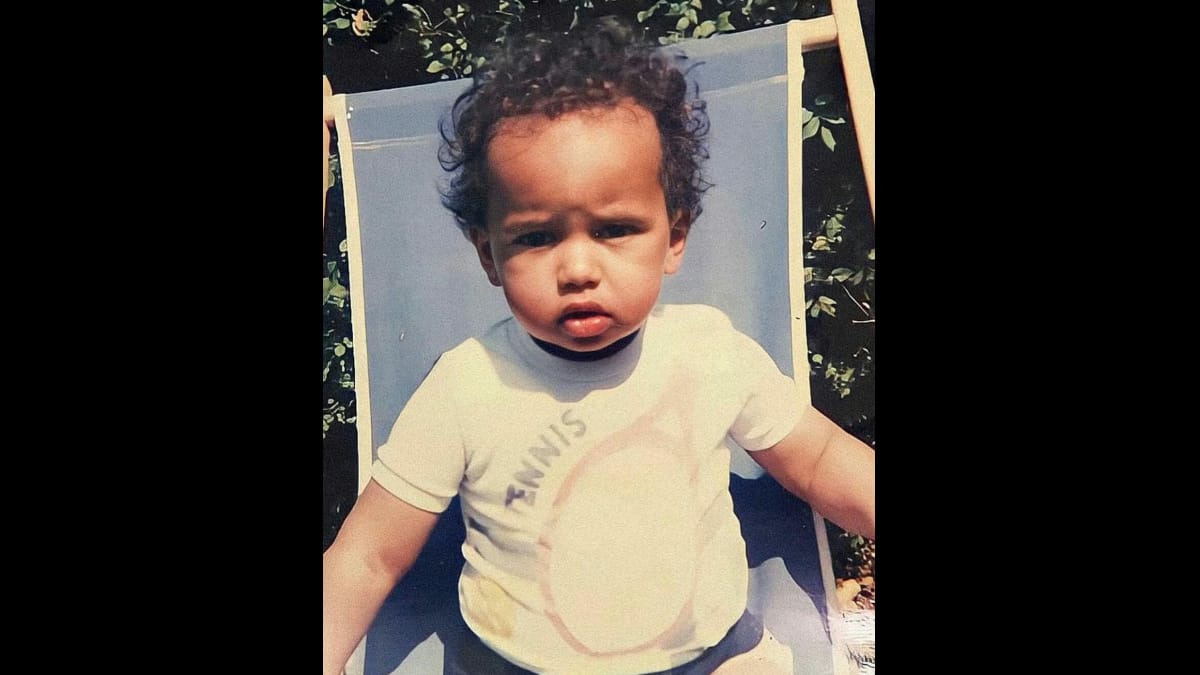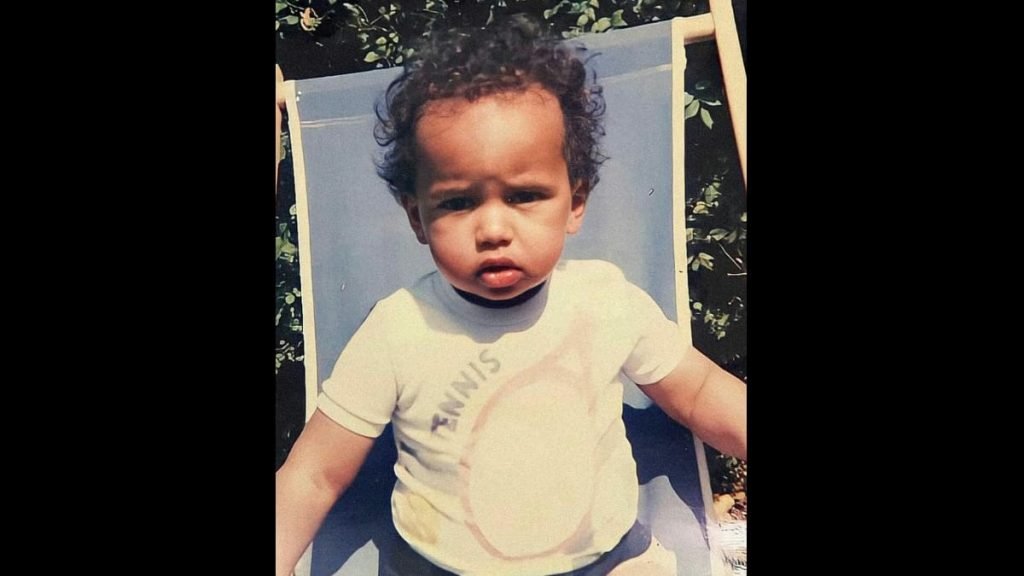 Lewis Hamilton is a champion in his own right, winning seven F1 titles and is widely regarded as one of the greatest drivers of all time. Recently, he posted a picture from his childhood on Instagram, in which he was wearing a T-shirt, with the drawing of a racquet and tennis written over it.
Novak Djokovic's reply on Hamilton's post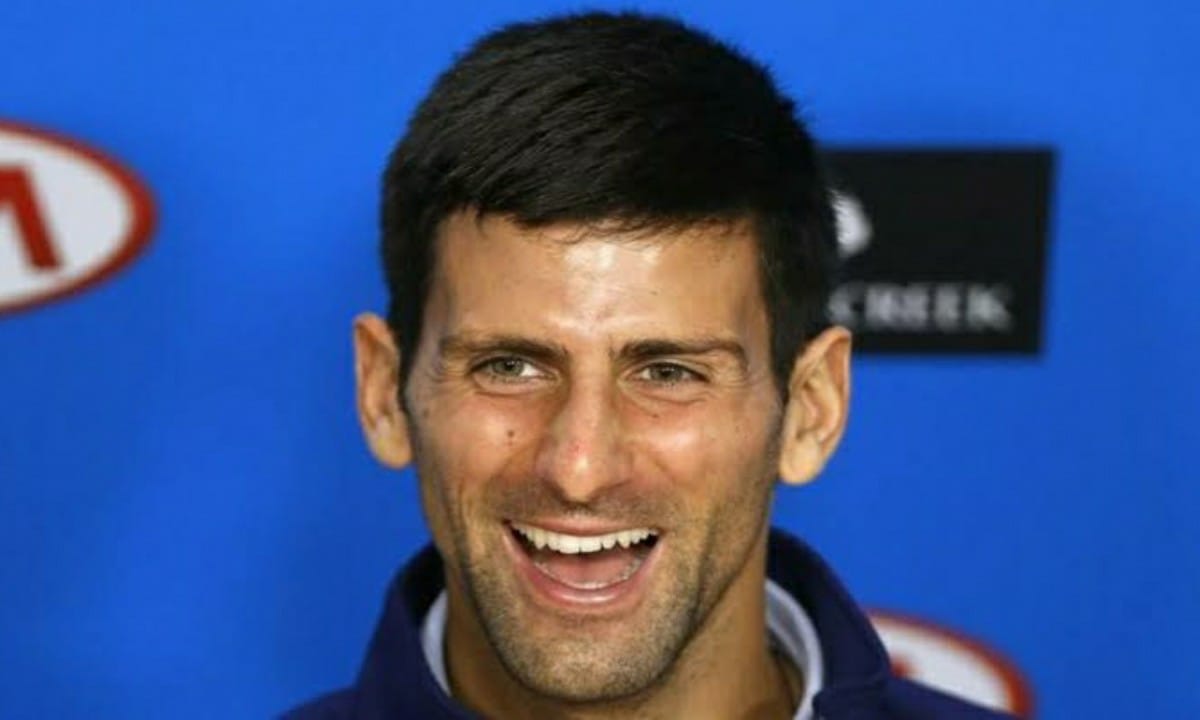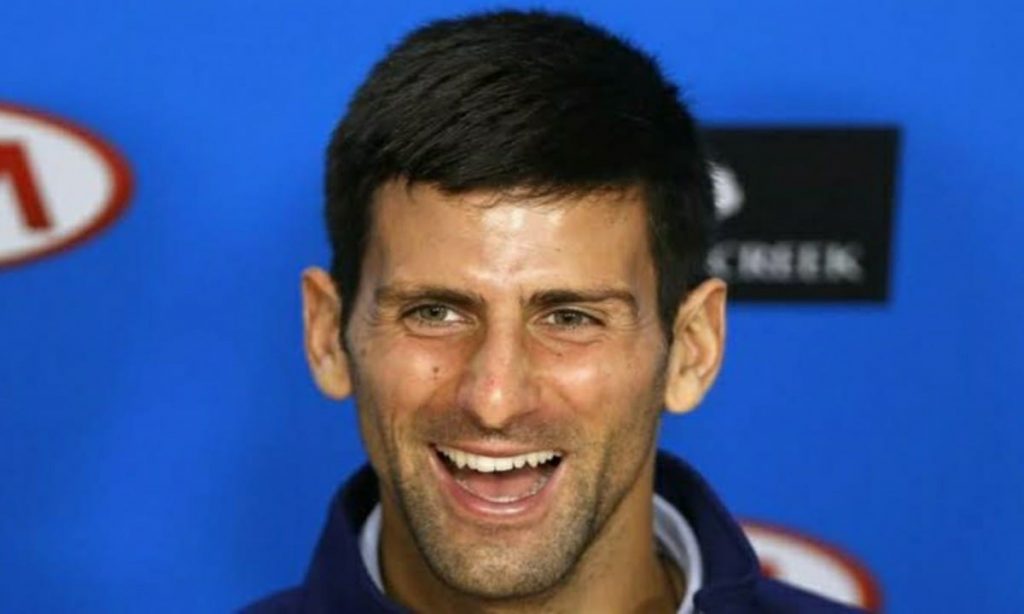 Novak Djokovic came up with a cheeky response on the Briton's post. The Serbian wrote that Hamilton made a good decision to choose F1 over tennis, otherwise all tennis players including Djokovic would be in trouble.
"Baby Lewis: I love the t-shirt you wore in your baby photo. In any case, luckily you chose motorsport over tennis, otherwise we'd all be in trouble," Djokovic commented.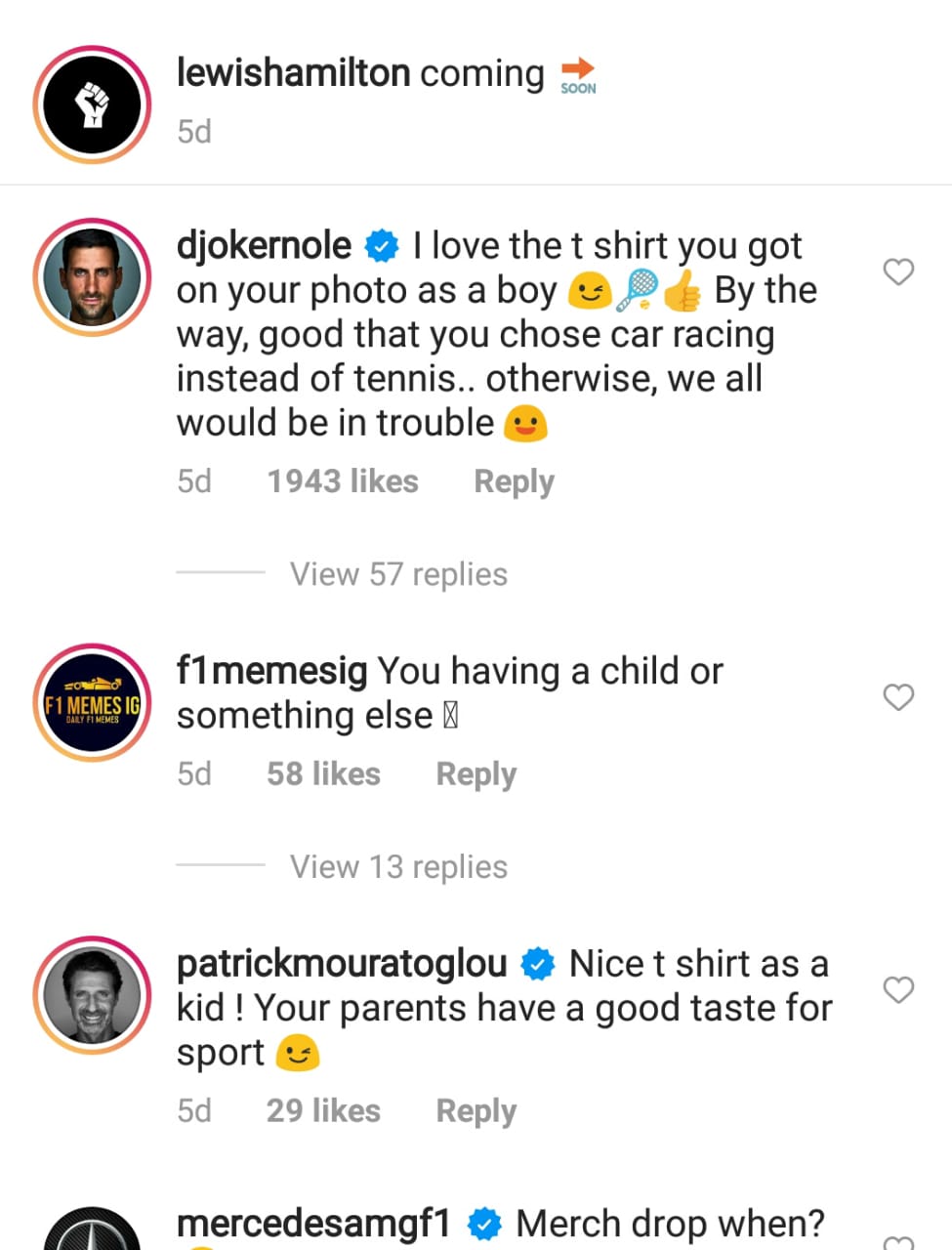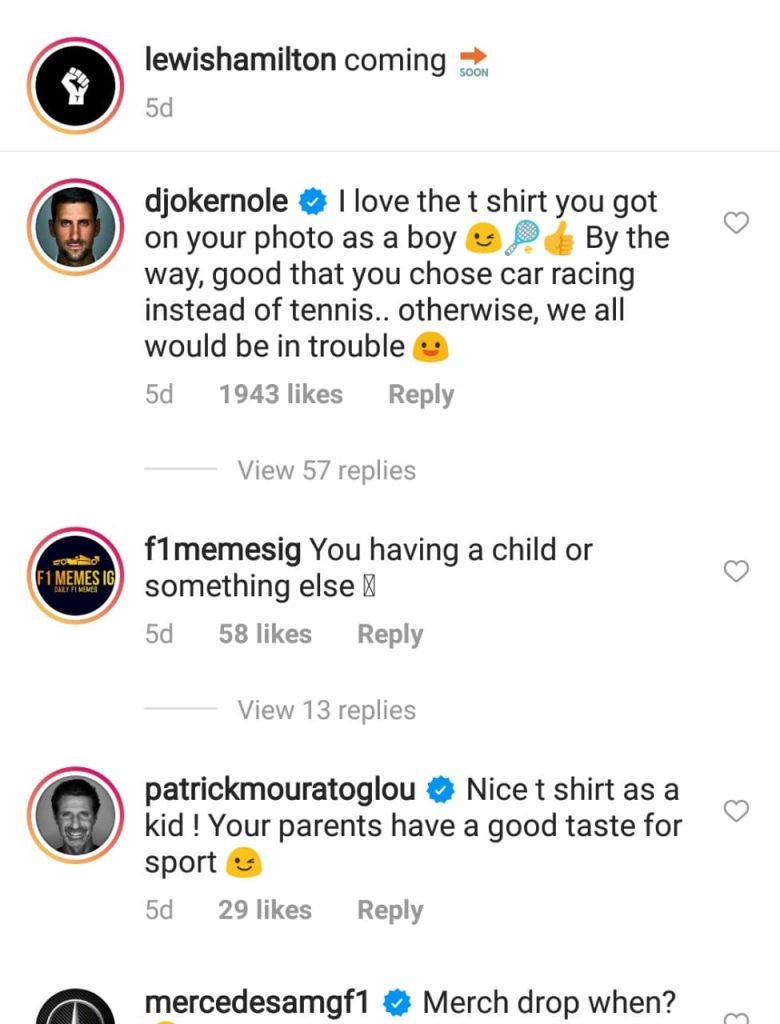 Novak Djokovic is expected to return to action for the clay court season. His first tournament will be the Monte Carlo Masters, an ATP 1000 event which begins next week.
Also Read: Find Out: Roger Federer and Rafael Nadal silent on the matter even as Djokovic tweets out his support