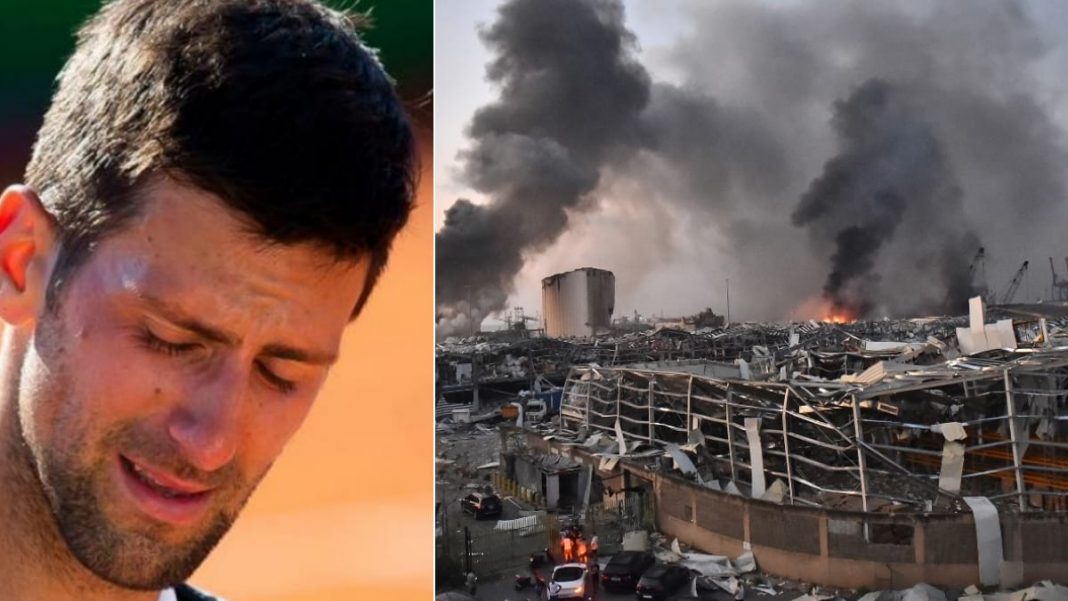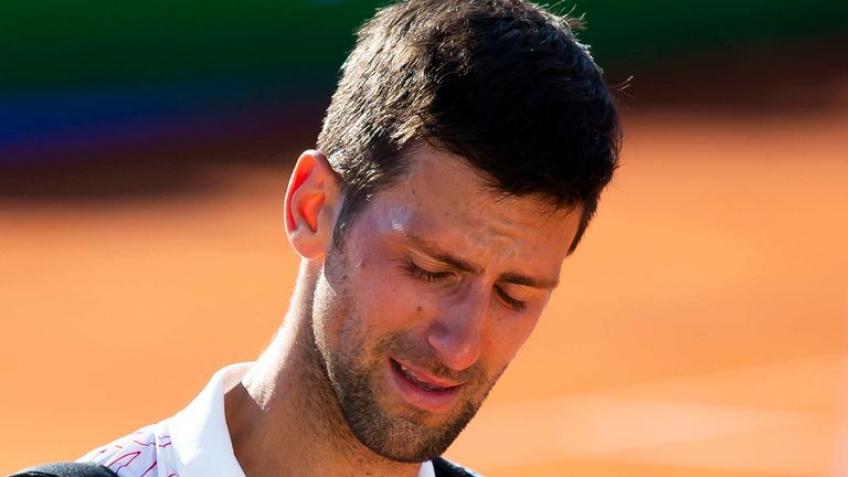 The National Capital city of Lebanon, Beirut, incurred a devastating tragedy followed by an enormous explosion reportedly caused by exploding Ammonium Nitrate gas left untreated. There were two explosions in Beirut on Tuesday afternoon (local time), which occurred barely within minutes. The explosions took place in the central port area of the city.
In response to the devastating disaster, Premier tennis player of the world, Novak Djokovic used the platform of social media to condemn and show solitude to the victims of the gigantic blast.
Djokovic pays his gratitude and respect to Beirut Blast victims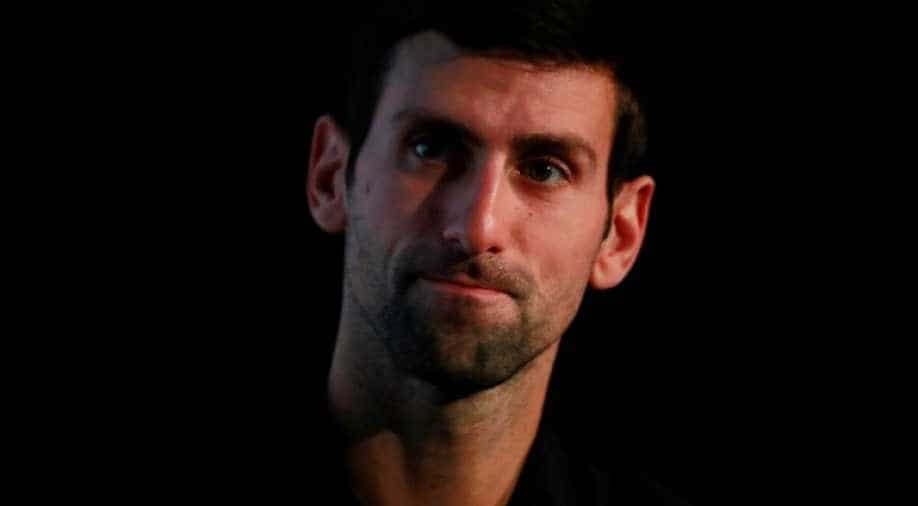 A video was surfaced online, of smoke billowing near the port area of the city, shortly before a powerful blast sent up a bigger cloud of smoke and a shockwave across the city, throwing the videographer off his feet.
Initially, what was being termed as an act of aggression by the neighboring non-allies, was later confirmed to be a result of an explosion of huge amounts of ammonium nitrate. There were reportedly 2,750 tonnes of ammonium nitrate left unchecked in a warehouse for six years, as claimed by Lebanese Prime Minister Hassan Diab.
Novak being one of the first and only players of the sports to actually condemn the blast posted a photo on Twitter expressing his condolences.
The Serbian Tennis Star used the Lebanese flag with the word 'BEIRUT' superimposed on it. But he replaced the letter 'I' with a half-slit candle, to indicate that he was praying for the people.
The current situation in Beirut is very sensitive and it is imperative that on the grounds of humanity, we all do what is in our power to help the victims.
Scrutiny and controversy has entangled Djokovic quite a few times, but he has resurfaced to be a gentle and kind human and an impeccable athlete in the end. The whole world along with the tennis community prays for the recovery and rehabilitation of the Beirut Blast Victim while the rest of the community fights and normalizes with the Pandemic.
Also Read Federer is the King of Tennis: 17-year old Novak Djokovic