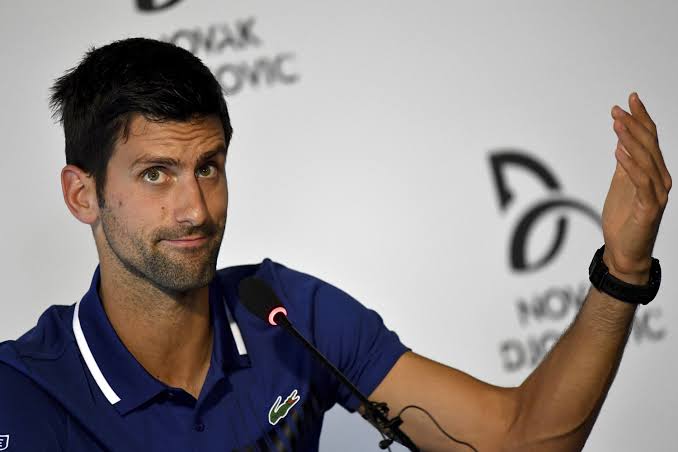 Novak Djokovic is an unprecedented 8 time Australian Open Champion. On the eve of his first round match against Jérémy Chardy he spoke to the media on a wide range of subjects.
"Well, it's a love affair": Novak says of the  Australian Open and its Centre court
Novak's face lights up when he talks about the Australian Open and the Centre court. He believes that it's nothing short of a proper love affair. He continues, " I've been feeling more comfortable on the court each year that I've been coming back. I mean, the more you win, obviously the more confidence you have and the more pleasant you feel on the court. It just feels right," he added.
Novak said the he feels at home and is very sure of his game at the Australian Open. And someone who has won the tournament 8 times in 16 attempts, well we have to take his word on things. "It just gives me great sensation, great feeling, confidence. Hopefully it can be another successful year." Djokovic has expectations from the Australian Open and he hopes like most years, this year too he starts with a grand slam victory at the Australian Open. 
Novak still gets nervous before every game
"Every match, every match. Every single match," he said when asked if he still got nervous despite being in his 17th Australian Open. Djokovic added that he has been able to manage his emotions better with dedicated mental training off the court. Djokovic finished by talking about how the pressure never really goes away, and comes back at the big moments, in the big tournaments. In Novak's own words, "But it's still there. I don't think it's ever going to go away. I mean, especially when the occasion is big, when you're playing for the biggest trophies."
Also Read: There is a real possibility that Rafael Nadal may not recover in time from his back injury to face his first round opponent at the Australian Open 2021