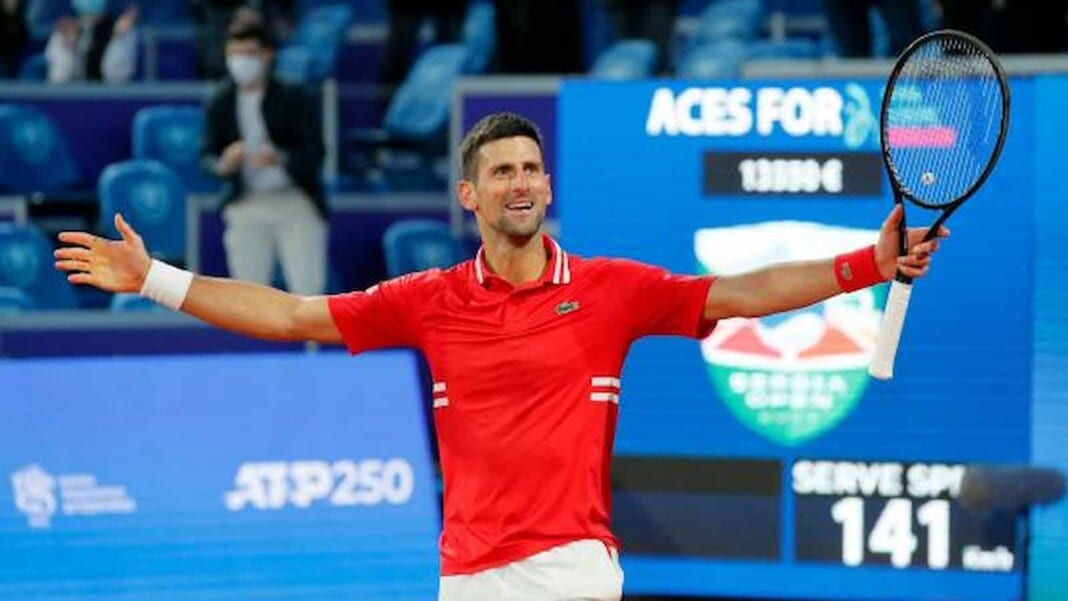 We know Novak Djokovic to be an outdoor person, someone who loves nature. We have seen him go hiking, especially when he is back home in Serbia, Belgrade. We have witnessed him and his wife Jelena quite recently hiking to the top of the Rtanj mountain, and this was the second time that they did it.
Well Djokovic says that he loves to spend time outdoors, he loves the energy, he loves to hike and he also loves the fact that it gives him time to spend with his wife. Novak Djokovic said, "I love to hike and to spend as much time as possible in nature – mountains, rivers, etc. Just to be outdoors. We did hike Rtanj mountain second time in a year. It is a powerful mountain, it has a great energy. I've spent quality time with my wife." 
Novak Djokovic talks about the documentary film being shot on him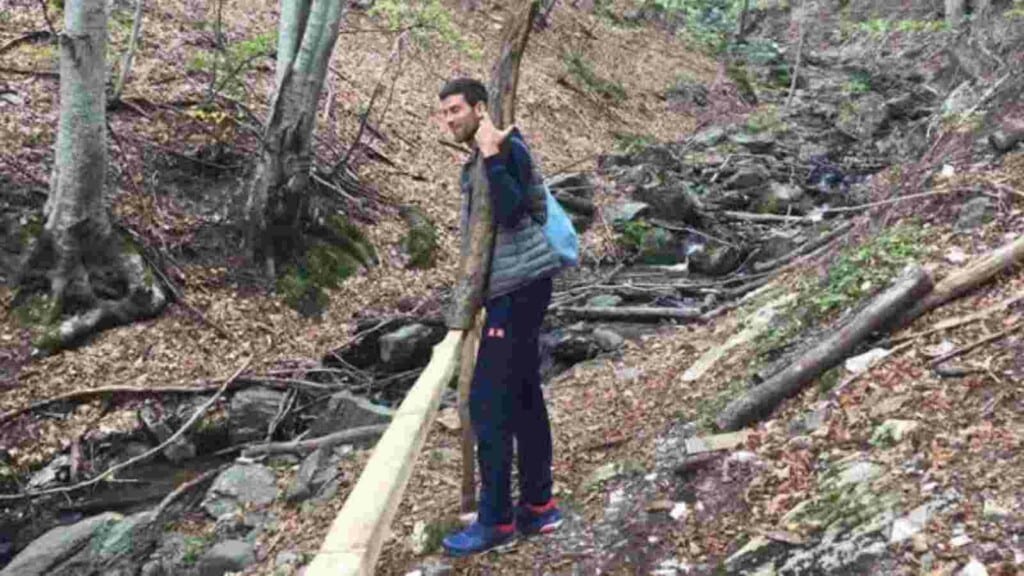 Novak Djokovic has had an extraordinary career so far, and he is still nowhere close to being done. Year after year he turns up and turns the magic on, and he has made sacrifices as well. He has said in the past that in his culture, broadly speaking the Eastern European one' they eat a lot of meat. It is their tradition, they have done it since time immemorial.
But, Novak Djokovic after talking to his doctors and his dieticians etc understood that in his case the body was taking far too long to digest the meat etc. In a heartbeat Djokovic gave up all that food. Today he is a vegan, and has been for a few years now. This was just one small example of a whole list of things he has done to reach the top. 
At thirty-three, Novak Djokovic is getting a documentary made on his life. The focus of the documentary will be his journey to becoming the No.1 tennis player in the World. Djokovic said, " We are still shooting, the crew will be in Belgrade. They are shooting interviews with various people from my life. The historic number one is the focal point of the documentary, my journey towards that goal."
Also Read: "We brought back good old times," Novak Djokovic practices with Andy Murray ahead of Rome Masters 2021