The 2021 season can be termed the Novak Djokovic season. If one scroll through his statistics this year one could very well understand that he has been invincible this season. Of the four Grand Slam finals that he has contested he won three of the four finals. Moreover, he has a whopping 51:7 win-loss ratio. He has an overall 5 titles this- along with the three Grand Slams, he won the ATP Masters 1000 Paris and the Belgrade Open 2(ATP 250). His overall prize money this year is a colossal $9,069,225.
Next on the list comes none other than Daniil Medvedev. If someone deserves to be on the list after Djokovic it ought to be Medvedev. He had an amazing season until now and the Russian federation which he is representing is also in the Davis cup finals. He is the only player to beat Djokovic this season that too in the final of the US Open. He stormed into the top 2 of the ATP rankings after Nadal slipped off to a lower rank after a serious injury ruled him out of the major part of the year.
A brilliant year for Alxender Zverev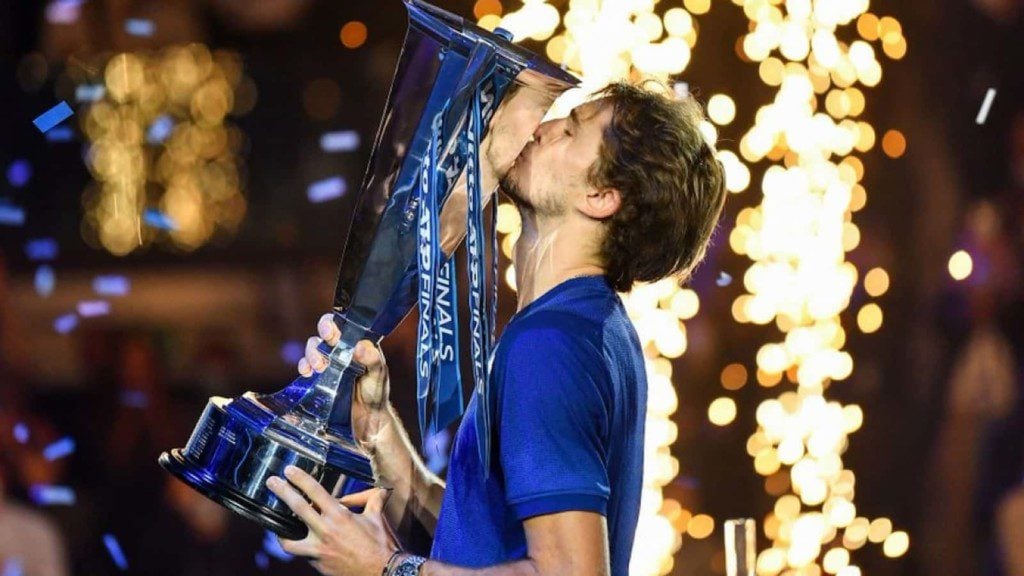 Another deserving contender comes up next on the list- Alexander Zverev. He showed some grit and determination when he went on to beat Djokovic in the Olympics after being a set down. Zverev also went on to win the Olympic gold this year in the Tokyo summer Olympics. Moreover, he had some great tournaments and some scintillating performances.
Stefanos Tsitsipas' standout performance this year should be his reaching the final of the French Open. He became the first Greek to reach a Grand Slam final. He had a pretty good season except for the 'bathroom breaks controversy' which somewhat marred his image as a rising star. He is currently ranked 4th in the ATP rankings.
Andrey Rublev is part of the Russian Federation team which has reached the final of Davis Cup 2021. Though he has only one title this year, he has shown some promising performances over the course of this 2021 season. This has shown in the ATP rankings where he is currently 5th in the overall rankings. His overall prize money this season is $3,131,467.
List of top 20 highest earning male tennis player in 2021 (in millions)
| | |
| --- | --- |
| Novak Djokovic | 9.100 |
| Daniil Medvedev | 7.481 |
| Alexander Zverev | 6.420 |
| Stefanos Tsitsipas | 3.579 |
| Andrey Rublev | 3.331 |
| Matteo Berrettini | 3.232 |
| Cameron Norrie | 2.623 |
| Casper Ruud | 2.314 |
| Hubert Hurkacz | 2.313 |
| Jannik Sinner | 2.233 |
| Felix Ager-Aliassime | 2.144 |
| Alsan Karatsev | 1.874 |
| Diego Schwartzman | 1.774 |
| Nikoloz Basilashvili | 1.692 |
| Denis Shapovalov | 1.669 |
| Carlos Alcaraz | 1.632 |
| Rafael Nadal | 1.478 |
| Taylor Fritz | 1.431 |
| Lloyd Harris | 1.387 |
| Grigor Dimitrov | 1.383 |
Good season for Matteo Berrettini and Jannik Sinner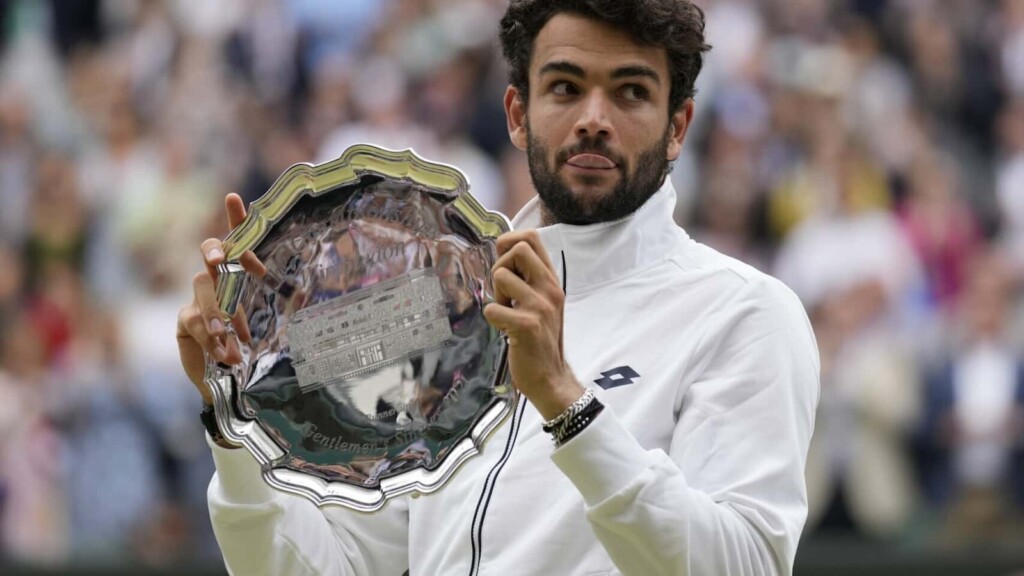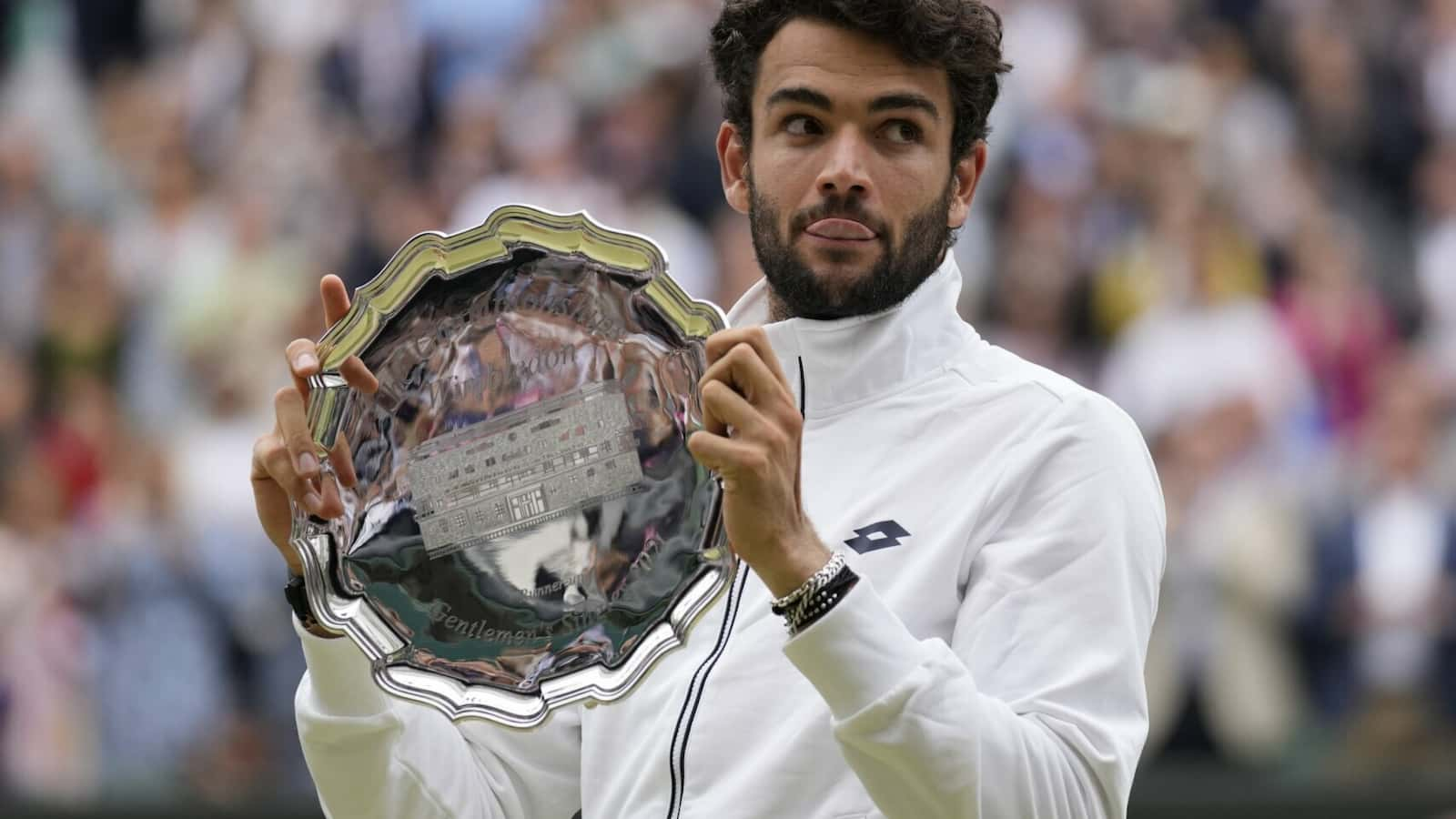 Matteo Berrettini had somewhat of a good season. His most notable outing was when he reached the final of the Wimbledon, where he ultimately lost to Djokovic. Though he won only 2 titles this year, he is 7th on the ATP rankings which is the highest he has achieved in his career till now.
Cameron Norrie is currently ranked 12th but his memorable encounter this season should be winning the ATP Masters 1000 Indian Wells. He is also the current number one British player.
Casper Ruud has 5 titles under his belt. Therefore, we can very well understand that he had quite a season this year. He also reached a career-high ranking of 8 this year, becoming the first Norwegian to get into the top 10 ATP rankings.
Hubert Hurkacz- the Polish had a dream run in Wimbledon when he went onto the semifinal after beating the great Roger Federer in round 4. He has 3 titles under his name this year and he has stormed into the top 10 ATP rankings by bagging the 9th spot.
Jannik Sinner had quite a season this year. He has bagged 4 titles this year, he won both the ATP 500 singles and doubles titles. He even debuted in the ATP finals. He is also currently ranked 10th in the ATP rankings.