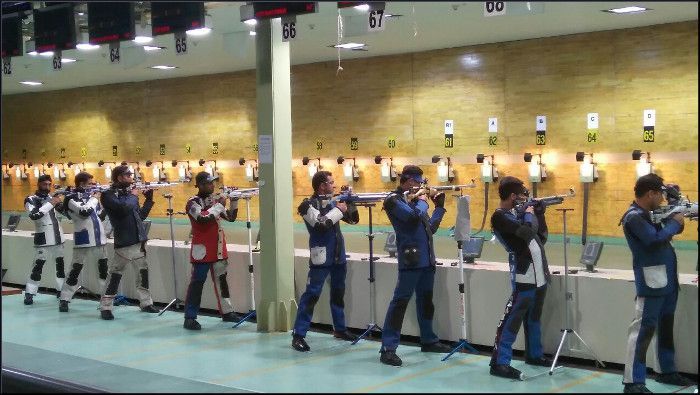 On Wednesday, The National Rifle Association of India (NRAI) has targeted the month of July to hold a camp of national shooters at Delhi's Dr. Karni Singh Shooting Range, hoping that the coronavirus situation in the country will ease by then.
The global COVID-19 lockdown has forced the cancellation of ISSF World Cups in Munich, Delhi and Baku. The Tokyo Olympic games are also postponed and are rescheduled in 2021 July to August. As of now, the federation hopes the shooters can be back at the range in July and is putting plans in place for that. NRAI is trying to restart the training of the athletes.
"We have to give some time to the shooters to train as there are no competitions. (But) it all depends on the coronavirus situation, how things are in July," the NRAI secretary, Rajiv Bhatia, told.
He added in a statement that "In July, they (NRAI) are planning to hold a national camp, most probably at the Dr Karni Singh Shooting Range in Delhi (Tughlaqabad)," the shooter said. "They might book apartments nearby or use the Manav Rachna University (MRU) hostel (to accommodate the shooters). They have sought permission from the MHA. We are exploring both the possibilities, it can be Manav Rachna University (hostel) or the facilities near to the range, like Charmwood (Village), so that they can come to train at Tughlaqabad. Both the options are open."
Charmwood and MRU village is situated in Faridabad and Haryana, which means the states would also open their borders in July for the shooters to travel there for practice. As well as transportation would also start so that the shooters can be brought from Delhi to other places.
A few days ago NRAI asked the details about the shooter workout plans, rest etc. NRAI is trying to take care the requirements of the shooters during the lockdown.
"We are working on that, on how to help the shooters because they are now sitting idle. For 10m (air pistol), some shooters have the equipment at home. Those who don't have it, we can provide them. Problem is 25m, 50m and shotgun. It all depends when the flight operations will (re)open. We are ready to do it as soon as possible and then they can continue practicing at home," said Bhatia.
The Sports Authority of India is also trying to fulfill the requirements of the athletes Either who are a part of the Tokyo Olympic or not. They are providing the training equipment during the lockdown.