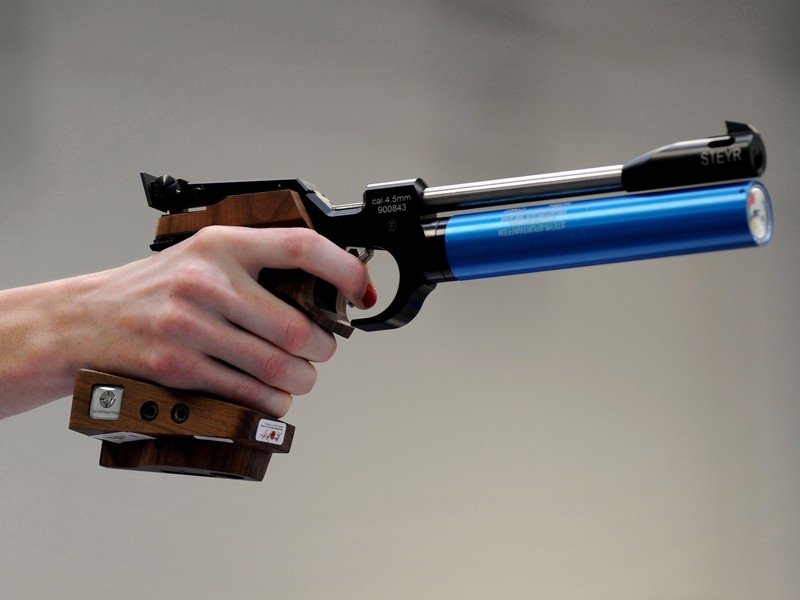 Rajasthan's Bhavesh Shekhawat was the comfortable winner of the Men's 25m Rapid Fire Pistol T2 competition, part of the NRAI trials.
After a slow start, Bhavesh shot 5s in three consecutive series to get himself into the lead. Some consistent shooting thereafter ensured he ended up with a score of 32, well-ahead of Arpit Goel's 27. Adarsh Singh of Haryana finished 3rd. The scores today were much better than those of T1 held yesterday.
Yesterday's winner Gurpreet Singh with 580 topped qualifications yet again, but a poor string of scores in the finals meant he was eliminated 5th. Bhavesh qualified 6th with 576-18x, an improvement from his T1 score of 567. Anish Bhanwala narrowly missed qualifying, finishing 7th with 576-15x.
Women's 25m Rapid Fire Pistol T2
The top three in the non-Olympic Women's 25m RFP T2 competition were Aakanksha Bansal (548), Arunima Gaur (544) and Tejaswani (542). No finals were held.
With this the NRAI trials 1 and 2 conclude. Trials 3 and 4 for rifle/pistol events will be held from 8th to 14th February 2021.