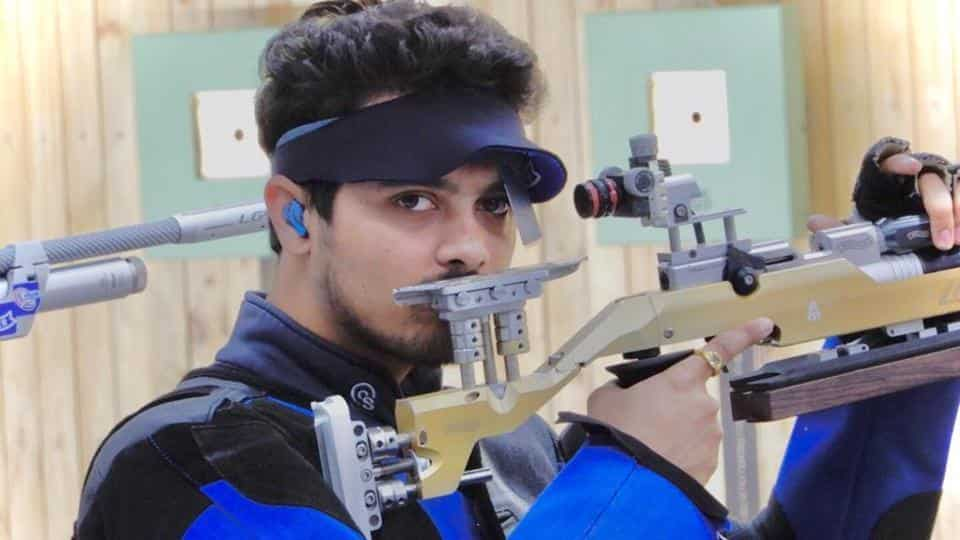 Swapnil Suresh Kusale of Railways threw his hat into the ring for a place in India's Olympic squad as he won trial 2 in Men's 50m Rifle 3 Positions.
The ongoing NRAI trials are being held at the Dr. Karni Singh Shooting Range at New Delhi. Veteran Sanjeev Rajput had won trial 1 yesterday.
In T2, Kusale shot 462 in the finals ahead of Aishwary Pratap Singh Tomar, another Olympic contender who shot 459.9. Parul Kumar was 3rd with 450.2. Sanjeev finished 6th with 416.8.
Kusale had finished 3rd in qualifications with 1168-59x. His qualification score in T1 was 1171 for a 4th-place finish. He was 2nd in the finals held yesterday.
Niraj Kumar topped the qualifications with 1177 but could only manage a 5th place in the finals. Sanjeev was 4th with 1168-52x while Aishwary was 8th with 1163.
Kusale's consistent performances in the 2 trials held so far have made him a probable for a place in the Olympic squad. Sanjeev Rajput appears to be ahead in the race at the moment while the remaining spot would be a toss-up between Aishwary, who won the quota, and Kusale. Trials 3 and 4 should give a clearer picture.
Trial 3 and 4 dates announced
The NRAI today announced the dates of the selection trials 3 and 4 for all Olympic rifle/pistol events. T3 and T4 are to be held from 8th to 14th February 2021 at the Dr. Karni Singh Shooting Range. The trials will determine the squads for the Delhi and Korea ISSF World Cups. Standard Operating Procedures (SOPs) for the COVID19 pandemic will be followed.
Also Read: Indian shooters back in action as NRAI trials begin