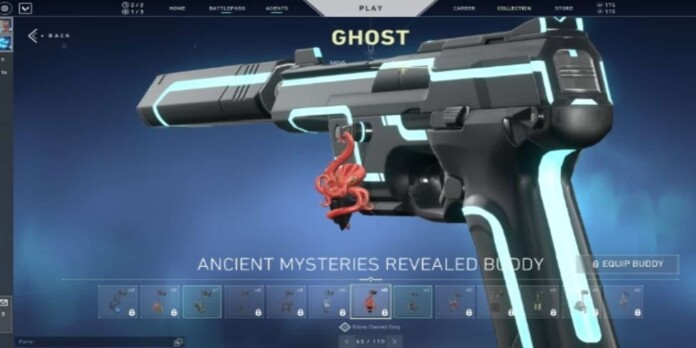 There are tons of new buddies sure, but the Octopus Gun Buddy Changes Colors When Attached to Omen's Ghost Skin; well, that's new. Apart from the angry bull buddy we saw last season, there were never any color-changing buddies introduced in Valorant before. It's pretty baffling that the latest inclusion by Valorant are color-changing buddies, something we were not even made aware of.
The new battle pass entails a spectrum of fresh content in addition to an upcoming map and balance changes in act 3, arriving as soon as in 3 days until the current battle pass gets done and dusted with. Riot Games' Valorant is one of the best FPS games with millions of players worldwide. The entire Valorant community had waited for the amazing content in the next major update, and it was definitely worth it.
The first free colour changing buddy, the Octopus Gun Buddy, is probably the best element in Valorant's Act 3 Battle Pass now.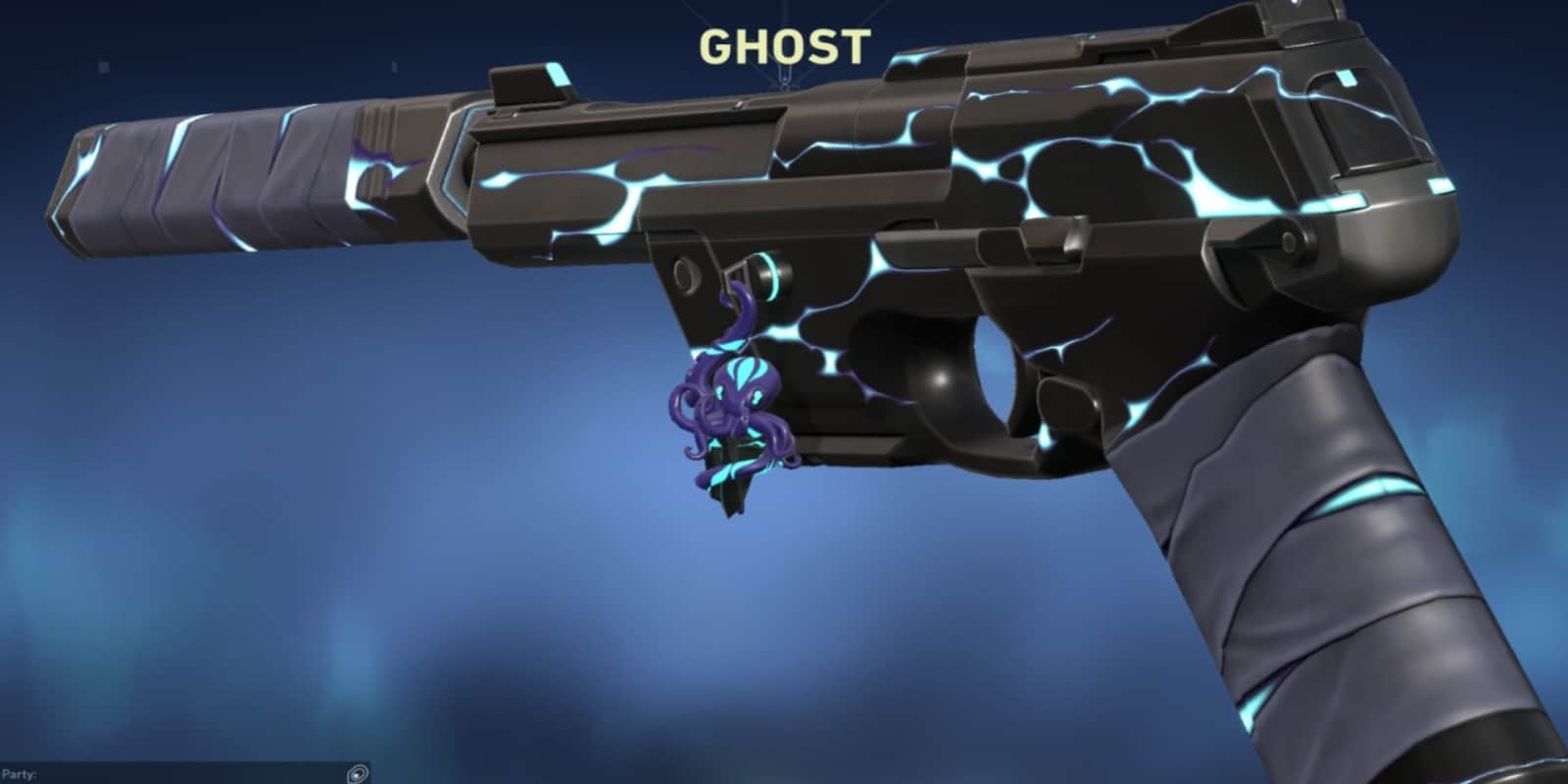 Colour Changing Octopus Gun Buddy in Omen's Ghost Skin:
What's more interesting about this color-changing buddy is that it only changes color when attached to the ghost skin from Omen's collection! The gun buddy, which players can unlock at tier 47 of Episode Two of Valorant, Act Three battle pass, is a red octopus holding a dark substance in one of its tentacles. When equipped to the Soul Silencer Ghost, however, it changes to purple with bright blue marks to match with the mysterious agent's pistol. The blue marks appear to also resemble Omen's "eyes," which look like three glowing slits, according to Dot Esports.
The baffling discovery was made by a Redditor prior to some days of everyone noticing the same."I discovered an Easter egg where the Ancient Mysteries Revealed gun buddy changes color when you equip Omen's Soul Silencer Ghost skin. Thought the purple octopus looked pretty cool :D"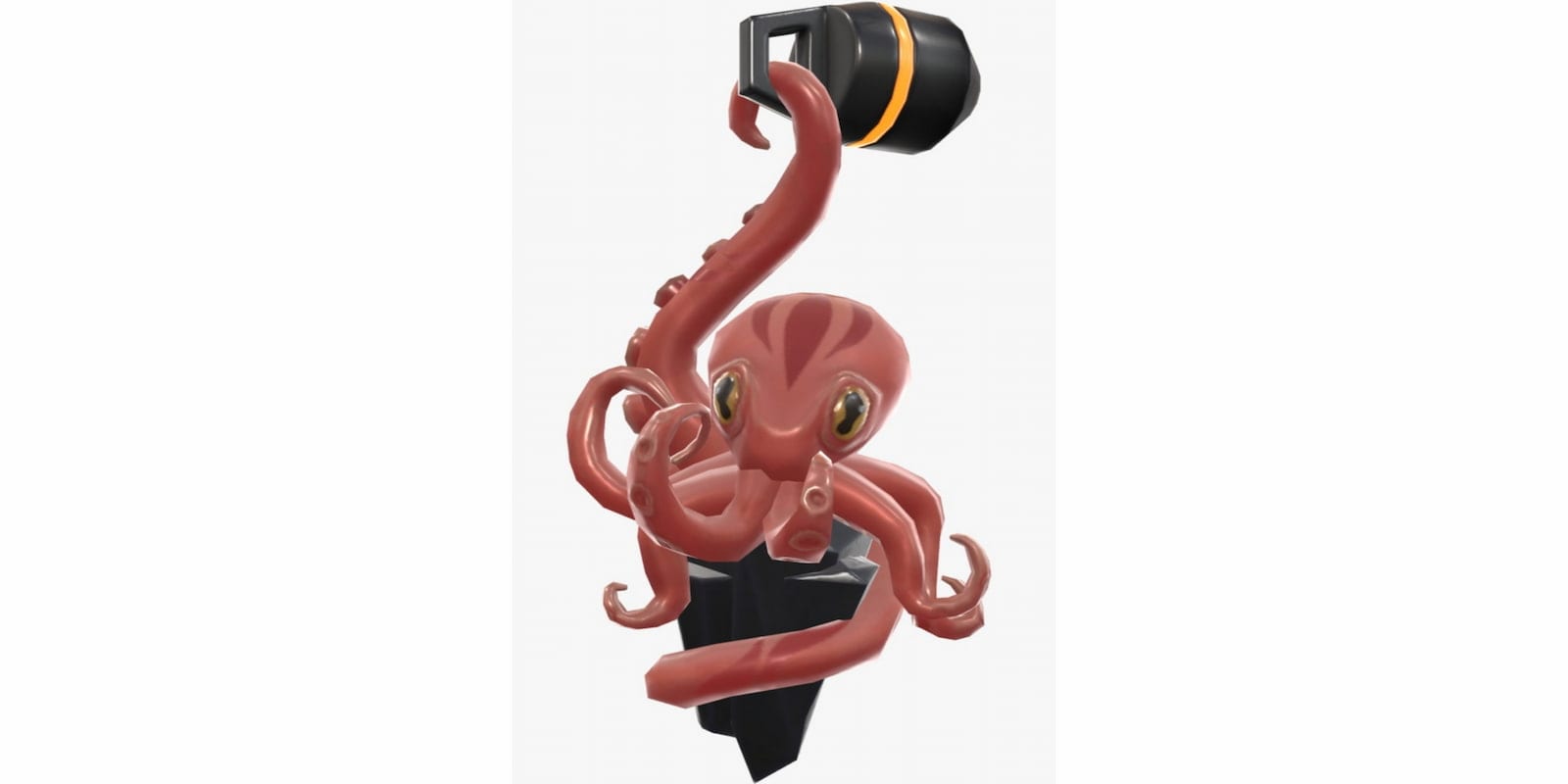 Knowing RIOT, who loves to leave Easter eggs all over their existing elements to keep players on their toes about the upcoming stuff, this pretty much reinstalls the fact that the next agent might be coming from underwater, with abilities similar to an octopus, something TenZ had blurted while in the battle pass showcase video.
Some players theorized that Omen might have been an Octopus all this time in a jocular vein: "Well, first of all, notice the black substance which is remarkably similar to that of when Omen uses his ability," they said. "We know that there is a possibility that Omen isn't human – he could be anything, and what better than an octopus!"
While anything can be true, it's most likely that these are all ways of RIOT saying 'The next character is from underwater'. Let's enjoy the free color-changing buddy for the best.
---
Also Read: Valorant Teases new map Breeze | Episode 3