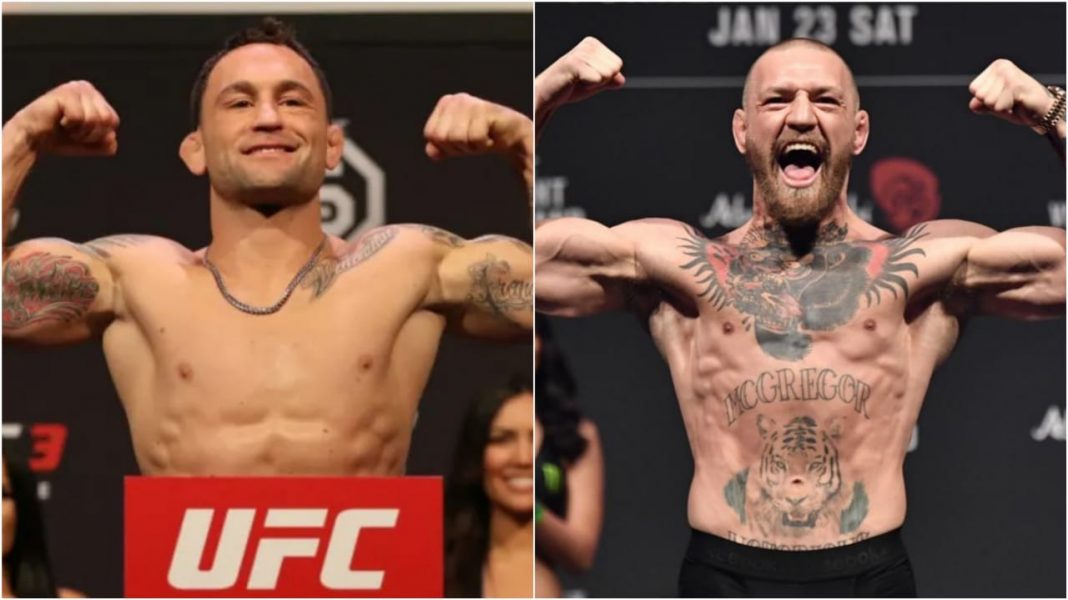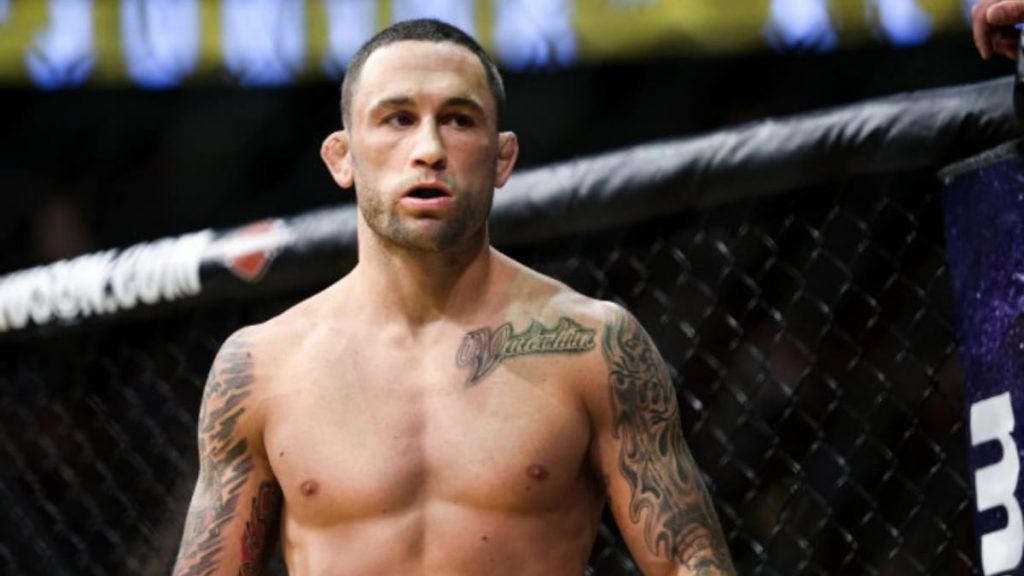 There was a time when Frankie Edgar was expected to take on Conor McGregor, who then was, just into his peak. The fight somehow never happened, and Frankie Edgar still regrets it. While Edgar has gone down from lightweight to featherweight to bantamweight, Conor McGregor began as a featherweight and then moved to lightweight and welterweight.
Speaking about how they never faced-off inside an octagon, although there was a time in 2019, when Conor McGregor had called out Frankie Edgar (the UFC failed to make the fight happen) – Edgar revealed that it still hurts him.
'He is the most popular guy in our sport' – Frankie Edgar on Conor McGregor
In an interview with Just Scrap Radio of BJPenn.com, Edgar was quoted as saying, "Of course it upset me. He is the most popular guy in our sport. Anytime you can get in the cage with someone like that you jump at the opportunity. I do think it is in the past, he is at 155, maybe even 170 if he fights Nate, I'm a couple of weight classes below." [via BJPenn.com]
Speaking about Conor's future fight plans, Edgar said, "I don't know, I'm sure he wants to fight Poirier again and Poirier wants to make some big money. I have to big up Dustin he had a great performance and is a great guy who has helped me train in the past. I'm just happy for Dustin." [via BJPenn.com]
Frankie Edgar is just a day away from his bout against the highly ranked Cory Sandhagen. Although, Edgar is coming off a victory over Pedro Munhoz, he will be wary of the threat the number 2 ranked bantamweight possesses. As for, Conor McGregor, he is interested only in a trilogy bout with Dustin Poirier, as he suffered a confidence-shattering KO loss at the hands of the American, at the recently concluded UFC 257.
Will we ever see the two meet inside the octagon?
Also Read : Simon Jordan rips into exorbitant PPV prices for Anthony Joshua vs Tyson Fury!