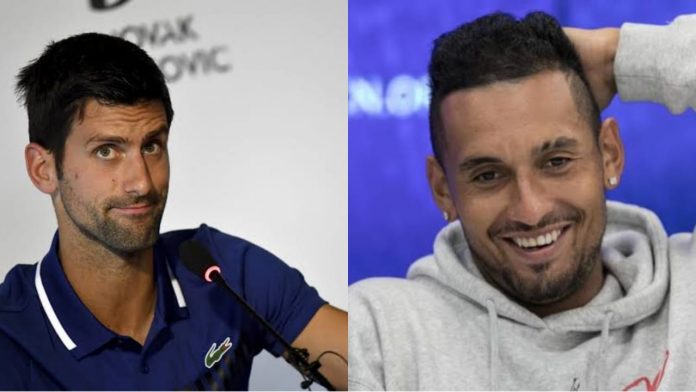 In his AO press conference, when asked about Kyrgios, Novak responded by saying, "My respect goes to him for the tennis he's playing. I think he's a very talented guy, he's got a big game and he's proven that he has a quality to beat any player in the world."
However, Novak was very generous in his praise for Kyrgios's tennis ability. He believes that on his day Kyrgios had the ability to beat anybody in the world. Novak also said that characters such as Kyrgios are good for the game too. 
Djokovic not a fan of Kyrgios the person
But he also added that, "Off the court I don't have much respect for him, to be honest. That's where I'll close it. I don't really have any further comments for him and his own comments for me or anything else he's trying to do." Novak doesn't seem to have much respect for the way Kyrgios conducts himself in his personal life. It also seemed like Novak wanted to have the last word and end this back and forth between him and Kyrgios.
Nick Kyrgios never the diplomat 
Kyrgios has had a long-running feud with Djokovic. It all started with Djokovic's ill-timed Adria Tour exhibition series last year. As COVID spread like wildfire, a few players on that tour caught the virus. This upset Kyrgios a lot, and he made a few remarks on social media. Using the word "stupidity" along the way.
Again later in the year when Djokovic was suspended at the US Open for hitting a lines woman, even on that occasion Kyrgios had a few comments to make. Most recently Kyrgios has called Djokovic a "tool" for writing down a list of player demands, while at hotel quarantine.
Read More: "Let's hope (the) situation keeps improving. We are doing everything": Rafael Nadal talks about his back injury