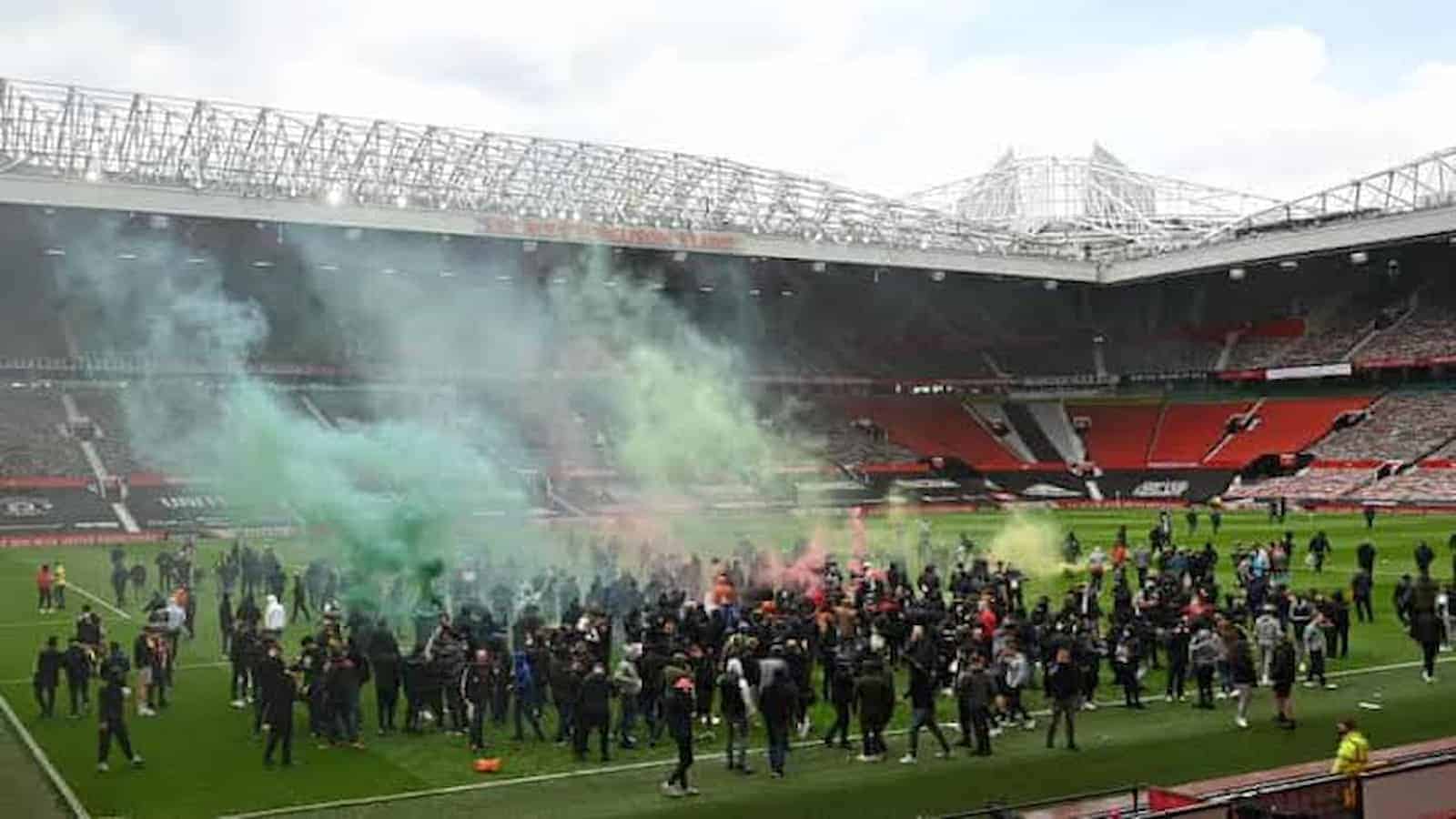 Manchester United fans staged huge protests on Sunday, the day of their Premier League match against Liverpool. The protest against their owners, the Glazers caused the match to be postponed and will now be played on 14th May.
Manchester United manager Ole Gunnar Solskjaer called on the team's fans to be more "civilized" with their protests after violence marred a demonstration against the club's American owners.
Fan unhappiness at the Glazers over loading debt on to the club was heightened by the joining of the now defunct European Super League. There is also upset at a lack of communication during their 16-year ownership.
Manchester United fans staged violent protests at Old Trafford causing their match against Liverpool to be postponed
The protest has meant that United now face a tough fixture list towards the end of the season. Manchester United will now have to play 3 games within a span of only 5 days.
Solskjær was asked whether one of the Glazers should directly speak with supporters. "It's a difficult position to be in for me," he said.
"I've always had a good relationship [with the owners] and they do listen to fans and I am sure there'll be better communications coming.
"I've been communicating with the owners, I've got an apology personally.
Solskjaer disapproved of the violet protest at Old Trafford and urged fans to be raise their voice in a more peaceful manner. "It's everyone's right, but it has to be in a civilized manner, though, a peaceful manner.
"Unfortunately when you break in, when police officers get injured and scarred for life, that's too far. And when it gets out of hand like this, it is a police matter. It's not about showing your opinions anymore."
Manchester United face AS Roma in the second leg of the Europa league semi-finals and have a comfortable 6-2 lead in hand.
Also Read : ISL- David Villa joins Odisha FC as Global football advisor